Dwarf Alberta Spruce Trees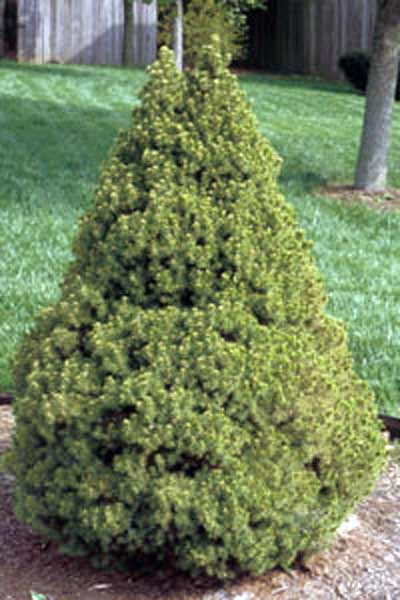 Information and Advice about this
very popular tree.
Christmas Tree in Container
Will it last till Spring?

Storing a Dwarf Alberta Spruce
Until Springs

Pruning a Dwarf Alberta Spruce
From 8' to 5'

Insects on Dwarf Alberta Spruce
It may be Aphids

Drastic Pruning
of a Dwarf Alberta Spruce

What size container
for a Dwarf Alberta Spruce?

Losing needles
4 possible causes - Check the photos

Bagworm Damage
What to do with dead limbs

Browning of limbs
Do shade and sun matter?

Roots Causing Damage?
How strong are they?


---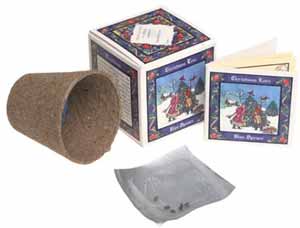 Christmas Lore and
Blue Spruce Tree Seed Kit
---


Cut off the top of tree?
and browning against a building

Dwarf Alberta Spruce
Prune with Hedge Trimmers?

Dwarf Alberta Spruce
Prune for Christmas Tree shape

Dwarf Alberta Spruce spider mites
Infest Leyland Cypress and others?

Dwarf Alberta Spruce
When to Plant

Dwarf Alberta Spruce in Septic Field?
Plant close to make a mini forest?

The Thumbnail Test
To check for moisture and over-watering

Dwarf Alberta Spruce
Too much water causing problem?

Dwarf Alberta Spruce
Winter kill on South Side

Dwarf Alberta Spruce
3 questions on Needles

Dwarf Alberta Spruce
Post-Christmas Issues

Arborvitae and Dwarf Alberta Spruce
Similar environment, different problem

Brown at the Top
What can be done?

The Root System and Moving issues
For Dwarf Alberta Spruce trees

Saving a Dying Tree
That has sentimental value

Winter Protection
For Dwarf Alberta Spruce and other trees

Moving larger (6') trees
Should we? How?

Filling in Bare Spots
Can it be done?

What to do with a Potted Tree
In the cold of Winter

Using Dwarf Alberta Spruce as coverage
Hiding utility boxes

Spidermite Problems
Are there other Evergreens less susceptible?

Drainage
How much is Needed?

How to Start a Tree
Cuttings? Cones?


---
---
Bagworms Infesting a Tree
Yuck! What to do

Spruce in Anchorage
No Problem - It's home!

Growth Questions
Turning brown on top, Shoots out the side

Spruce in an Atrium
Dealing with hot and cold

Sun Question
How much is needed?

Pruning Questions
General and To Control Growth

More Pruning Tips
Some Timely Advice

Transplanting Advice
and Tap Roots

Can we bring the Alberta Spruce
Inside the house or garage?

Can we grow an Alberta Spruce Tree
In a Container?

Alberta Spruce Trees
Trimmimg Advice

Burn and Salt Injury
Alberta Spruce Trees

Brown needles
But can't find any bugs

Alberta Spruce Trees
Can you transplant?

Pruning the Dwarf Alberta
To Control Growth

Pruning Alberta Spruce Trees
For the Spiral Shape

Best time to relocate
Advice on moving

Tree Trunk and Insides too darks
Problem or Natural?

Covering Alberta Spruce Trees
For Winter

Pruning Advice
Be careful!

Surviving the Texas heat?
Alberta to Dallas

Planting advice
Ornamental Tree

The Trees have gone bare
Why and what can be done

Growing in pots
Will the roots freeze?

Winter Burn
Symptoms and solutions

Size Question
Are they all dwarf?

Winter Burn Problem
What to do

Saving an Alberta Spruce
After a problem move


---
---
Alberta Spruce Trees
Best food, spider mites

Alberta Spruce Trees
More answers to your questions

Still more questions
About Dwarf Alberta Spruce trees

More Dwarf Alberta Spruce
Can it grow inside?

Dwarf Alberta Spruce
Top down symptoms

More Dwarf Alberta Spruce
Losing Needles

Trimming dwarf Alberta Spruce trees
What's the proper technique?

It mite be the problem
Spider mites and Alberta Spruce question

Dwarf Alberta Spruce
Problem with spidermites?



---
Ask the Expert a Question
---