Joseph Patrick Meissner
Attorney, Vietnam Veteran, Author
Attorney Meissner graduated from St Ignatius High School, Cleveland, in 1959. He received his BA Degree in 1963 from Xavier University in Ohio. Valedictorian of his class, he was awarded a History Major and minors in Mathematics and Philosophy. He received his Doctor of Law Degree from Harvard Law University in 1966.
In Law School, he Co-Chaired the Harvard Civil-Rights Committee. He created and Co-Edited the Harvard Civil Rights-Civil Liberties Law Review. This Journal is now celebrating forty-seven years of publication. He currently is Secretary for his Law School Class of 1966.
His Third Year paper on civil rights and justice was rewarded a special status of preservation (along with notable papers of other Harvard Law graduates) in the Harvard Law School Library.
He became very interested in Civil Rights while at Xavier and journeyed to Birmingham, Alabama, in May 1963, where he witnessed the dedicated efforts of Dr. Martin Luther King and other civil rights pioneers. In 1964 he worked as a member of the Law Students Civil Rights Research Council, in the South in Alabama during the Freedom Summer where he assisted the Nonpartisan Voters' League in Mobile. In the summer of 1964 he was the Chief Assistant to Attorney William Higgs who headed up the Human Rights Project in Washington, D.C.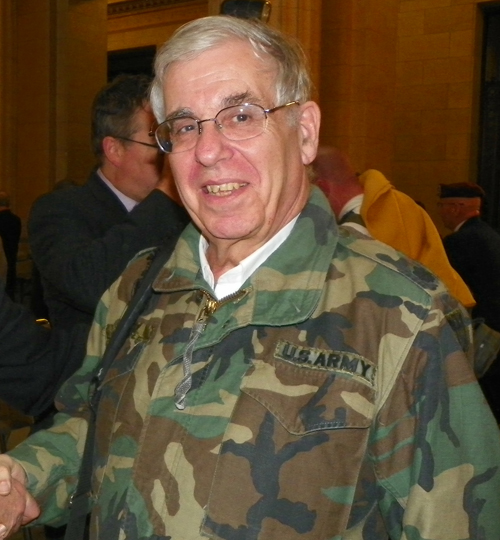 After graduating from Harvard in 1966, he passed the Bar Examination in Ohio and was admitted to the Ohio Bar in November 1966. As an ROTC graduate, he had a six year obligation to fulfill. While waiting for the call from the Army, he taught one year of mathematics at Myron T. Herrick School in Cleveland.

In June 1967 he began working for the Legal Aid Society after being hired by Judge Burt Griffin, then the Legal Aid Director. Two months later he finally received his orders for the Army and reported to Fort Harrison in Indiana. Graduating at the top of his military class, he volunteered for service in Viet Nam. He then served one year at Fort Hamilton in New York and was sent to Viet Nam, where he was privileged to serve in the 5th Special Forces Group also known as the Green Berets.

After completing Active Military Duty and receiving a Bronze Star for Service and Two Army Commendation Medals, he performed as Attorney-in-Charge for Offices of the Cleveland Legal Aid Society from 1969 through 1975. He served as the AIC in the Kinsman Legal Aid Neighborhood Office on East 79th Street. He was then appointed the AIC for the West Side Office at Lorain and Fulton. He then became Director of the Society's Community Development Section where he served for thirty seven years.

In 2007, he achieved Senior Attorney status at the Legal Aid Society. During this time, he's been Legal Counsel and adviser for almost three hundred businesses and community organizations. His office provided legal services on tax law and incorporation, business contracts, trademarks and copyrights, utility rate-making, and environmental regulation.

In June 2009 he received an award from the Empowerment Center for his many years of legal service for poor people. He also received awards from the Consumer Protection Association, the Neighborhood Environmental Coalition, and the Vietnamese Community of Greater Cleveland for his longtime services. Attorney Meissner has also served as a mentor (assisted by the very experienced Attorney John Kirn) for some 225 students and beginning lawyers who served in his Legal Assistant Program at Legal Aid.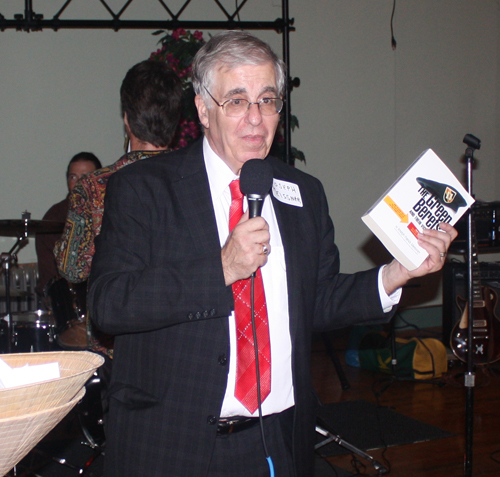 His legal work has included work on behalf of various community groups. In 1975 he co-chaired the Vietnamese Information Services which oversaw the resettlement of some 15,000 Vietnamese refugees. In 1980 he worked on the resettlement of the "Marielito" refugees from Cuba and personally sponsored 29 of them to Cleveland area.

He worked with the Neighborhood Environmental Coalition as one of their chief attorneys in the battle against air pollution. This included cases involved J&L Steel, Republic Steel, and CEI. He represented civic groups in many PUCO proceedings including some twenty-five rate cases, Nuclear plant prudence cases, and other utility matters. He and his clients fought hard to establish the Percentage of Income Payment Plan in 1983 which was used by some 400,000 families in Ohio this past year in order to maintain their utility services. He also advocated for and won the establishment of the Fuel Fund Programs--generously funded by FirstEnergy--which are providing over $20 million dollars of assistance for low-income, senior, and other vulnerable households.

Since 1976 he has represented community groups fighting for telephone programs to insure that low-income households can obtain and maintain necessary telephone service. For eleven years he chaired the AT&T Lifeline Advisory Board which assisted in providing two million dollars of help to community groups and helped almost 200,000 families gain Telephone Lifeline service. Currently he has been appointed to and serves on the Statewide Ohio Lifeline board.

Two years ago, he transitioned from the Legal Aid Society to a community legal practice on Cleveland's near west side, serving the poor and moderate income in that community. His office, Joseph Meissner and Associates, has worked on cases involving foreclosure, utility rates, community groups, the environment, immigration, taxes, and other legal issues. He serves as the Legal Counsel for the Citizens Coalition which brings together community groups to focus on utility and environmental matters.

Attorney Meissner is a member of the Cleveland Metropolitan Bar Association including the Internal Legal Section, The Norman Minor Bar Association, and the Justinian Bar Association.

During the past ten years he has worked with various Asian Community groups for cultural events to celebrate Asian Heritage.

For the past twenty years, he's also been Vice-Director of the Friendship Foundation (founded by Ms. Gia-Hoa Ryan, a Legal Consultant, Asian Community leader, and Court Interpreter) which sponsors professional, business, and humanitarian missions to Indochina and Asia. He's journeyed to Vietnam, Kampuchea, and Asia some thirty times on various projects. He's helped sponsor over 1,000 volunteer participants from ten different countries in these projects, supplying over twenty million dollars of assistance in private funds, medical equipment and medicines, school supplies, foods, clothing, scholarships, and services. In Indochina and Asia, assisted by Friendship Foundation Director Gia Hoa Ryan, he's lectured on Intellectual Property, the U.S. court system, corporate law, and trade policies both in the Asian Law Universities and to Bar Associations.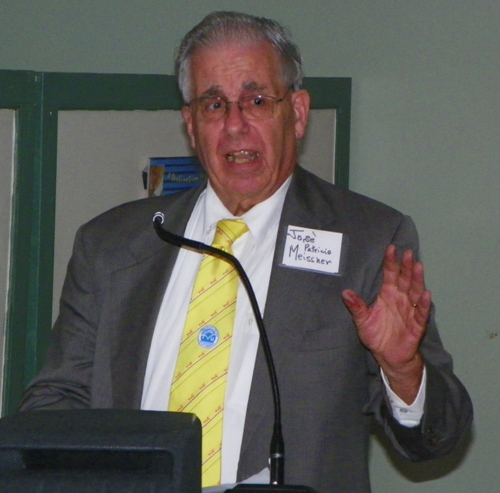 Nine years ago at the LawAsia Conference in Ho Chi Minh City, he spoke about IP and Viet Nam. (Accompanying him and Director Ryan were three other attorneys who also spoke, including Attorney Patrick McLaughlin, Attorney Beardsley Ruml, and Attorney Richard Herman.) Eight years ago he spoke at the LawAsia Conference in Goa on IP issues in India including patents and medicines, traditional knowledge, and new plant varieties. He along with Ms. Ryan were invited to address various Indian law schools on IP, Vietnam, and traditional knowledge. Seven years ago he and Ms Ryan presented on IP at LAWASIA's Hong Kong Conference.
Six years ago they presented, again on IP, at the Conference in Malaysia. Five years ago they presented on IP at the LawAsia Conference in Sai Gon. Because of the housing foreclosure crisis affecting many families, his legal interests now also focus on helping individual families save their homes. He has become quite familiar with Court-ordered Mediation in Cuyahoga County, Ohio, which seeks to help families retain their houses, avoid foreclosure, and work out reasonable modifications of their loans and mortgages.
Four years ago at the Delhi LAWASIA Conference, he gave a presentation on Court-ordered Mediation. (Accompanying this Foundation Mission in India was Attorney Margaret Wong.) Three years ago at the Seoul LAWASIA Conference he presented on the IP issues in the new Korea US Free Trade Agreement. (Accompanying him were Director Ryan and Judge Marilyn Cassidy.)
Two years ago at the LAWASIA Conference in Indonesia, he presented a talk on ASCTA or the Anti-Counterfeit Trade Agreement. This past year he participated in the Singapore LAWASIA conference where he judged Moot Competitions and chaired a Table session on Intellectual Property. Attorney Meissner has also participated for several years as a judge in the LawAsia Moot competition. Currently, he continues his interests in IP and is completing a book on IP Issues for Developing Countries
While fulfilling these civilian tasks, Dr. Meissner served in the U.S. Army Active Reserve Program from 1969 through 1991, achieving the rank of Lieutenant-Colonel and Deputy Commander of the 2nd Group. His military specialty is Information Operations which calls for the adaptation of new technologies and communication to modern warfare.
He is Editor of a Military Journal entitled "Perspectives," author of a published book on the Viet Nam War entitled "The Green Berets and Their Victories," and Administrator for the Email Letter FRONTPOST circulated daily worldwide. In June 2009, at a ceremony at Fort Bragg, North Carolina, he was awarded the General Robert McClure Lifetime Achievement for his military service. He continues with various military projects up to the present.
Attorney Meissner has just completed a book LEGAL WARRIORS which has been published and is now available to the public. Copies of this book, which celebrates some fifty years of legal work with clients and community groups, can be ordered by calling 216 273 7323 and leaving name and return phone number.
All proceeds go for the work of the Friendship Foundation in Viet Nam. (The Foundation, of course, is not involved with the books materials or the authors' views and opinions.) The book can also be ordered through Amazon but this method provides little financial support for the Foundation's charitable work.
PERSONAL: He was married to Zora McArthur in 1970. She passed away six years ago from lung cancer. They have three children, Betina, Paul Joseph, and Chiquita.
---

Visiting Mom on her 100th birthday
A touching story of a lonely grave site visit

Finding good homes for my babies
Joe's latest book - all 750 pages - needs a home

Attorney Meissner, Officer Shurner and God's existence
Feeding the birds becomes an existential experience

Male Pride reigns supreme in the election
"Old White Guys" at the Bar Association election

The Pilgrimage
A 20 mile Walk of Faith

A Wedding in the Intensive Care Unit
Gia Hoa and friends pull it off

Dr. Love and and My Kidney Stone
A tiny stone makes Joe realize he is mortal

Asian-Pacific-American Heritage Month
Joe has only 30 seconds to speak

Sun Yat-Sen and the Cleveland Connection
Joe at the Emperor's Palace

How many lawyers does it take to change a tire?
Joe the Good Samaritan

Youth speak out for Life
Joe calls for Life and Love

Tet Nguyen Dan and a new Morning of Hope
for the Vietnamese-American Community
by Joseph Patrick Meissner

Where's My Mom? Where's My Dad?
Joe visit the Cemetery

Please, Big Mike, Keep Building Cleveland
Joe helps a stranger

Who Is Stealing Tony's Book?
Dimora, Russo, Tony and Joe

Tribute to Louis Stokes
Joe says Goodbye

I salute the Confederate Flag
Joe explains why

Turkey Mission and Trip Episode 1
Where have all the soldiers gone?

Turkey Mission and Trip Episode 2
Wounded in Gallipoli

Turkey Mission and Trip Episode 3
Catholic in a Mosque

Turkey Mission and Trip Episode 4
The Srebrenica 'incident'

Turkey Mission and Trip Episode 5
The Jewish Community in Turkey

Turkey Mission and Trip Episode 6
Three brave journalists and a courageous newspaper in Turkey

Turkey Mission and Trip Episode 7
Last Supper and Birthday Greetings

2016 annual Youth Rally for Life
Joe thanks God for sending so many young people

12 new friends in Australia
Joe's surprise at who he met

Uber, Taxis and Travel
Joe meets more people from around the world

Battle of Dien Bien Phu, Psychological Operations, and the Thai People
Joe visits Dien Bien Phu in Northwestern Vietnam

Black, Middle Class and Trapped in Cleveland
Joe sees the results of the foreclosure crisis

96 year old Alida Struze's book
Joe reports on the author's Magnum Opus

Cleveland Youth Rally for Life #43
Joe says "God loves you" to the angry protestors

I lost My Mom in the St. Pat's Parade
Joe has 3 recommendations for the big Parade

Just call me 'Father Joe'
Joe feels like a priest in Vietnam

Lunch with a Legend
Joe connects with Lance Woodruff, 50 years of humanitarian work

'Why did I survive?' an aging Marine asks
Joe thinks he understands

Chief Wahoo
Joes' letter to a TV commentator about the Cleveland Indians mascot

A Sad Day for Ireland
The overturn of the 8th Amendment to the Irish Constitution

Are you Enjoying the Delightful Infirmities of Old Age?
Joe lists the consequences of grwoing old

Is America going in the right direction?
Ten problem areas

Is God Angry With Us
Is COVID19 Virus a Response?



You can obtain a copy of LEGAL WARRIORS by emailing Joe at meissnerjoseph@yahoo.com
---
---
Top of Page
Back to Memories of Cleveland Seniors