Cottage Ham


Q: Hello there! I grew up in Cleveland and now live in NC. I was always able to get the small net wrapped hams in Cleveland they call Cottage Hams for a good soup.

I can't seem to find them down here in the south. What is a Cottage Ham and where can I buy them. I would appreciate your help.

A: Cottage ham (which can also be called a cottage roll) is a ham made from the shoulder butt end of the pig. The area is the heart of a picnic butt.

They come both boneless and bone-in and are often sold in a net to keep the piece together.

Cottage hams are cured and smoked but they are not fully cooked.

A lot of smoked meats are difficult to find in the Southern states, you may have to order one from here and have it sent down to you.

For a great soup recipe using cottage ham
click here.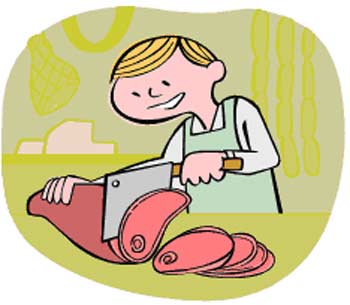 ---
Ask our Expert a Question
Top of Page
Back to Meat Tips