Meat
Cuts, Buying, Preparation, Cooking,
Serving & Enjoying
Have questions on cuts of meat, what to look for when buying or how to prepare meat?
Then you've come to the right place.
Meet our Expert Meat Cutter, Ed Jesse
And ask him your questions

YES. We can ship you Cottage Hams or other meat items you may not be able to buy locally. Call us at 216-383-1262


---





Call ahead at 216-383-1262 and Old World Meats will have your order ready for you.

Senior Discount every Thursday
- 10% off all items.
---

Cottage Hams
See how they are prepared and learn more from the expert butcher from One World Meats where meat is cut the old-fashioned way.

Sausage 101 with our Expert Butcher from Old World Meats
Polish, Italian, Slovenian, Hungarian, Breakfast, Turkey and more!
Watch expert meat cutter Ed Jesse make sausage

Steak 101 with our Expert Butcher from Old World Meats
Strip, Porterhouse, T-bone, Rib - the best for you and your budget

Sausage, Smoked Meats & Grills
Your Meat Questions Answered

Your Barbecue Questions Answered
Keeping Beef tender, getting a smoky taste

More Beef Questions
Stew Beef, Eye of Round

Bird Flu Concerns
Does it effect our chicken and turkeys?

Steak Questions
Prime vs Choice Grade and Tip Steaks

Beef Questions
T-bone, ribeye and more

Ham and Rib Questions
Freezing Ham, Preparing Western Ribs

Grilling and Cookout Advice
Your questions answered


---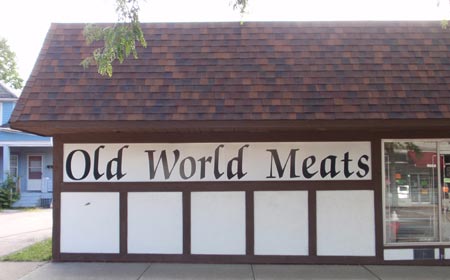 ---
Beef and Fat
A free printable wallet guide

Cottage Ham
What it is and cooking idea

Your Beef Questions Answered
Serving Rare and Expensive Deli Beef

Curing vs Smoking Meats
What's the Difference?

Proper Cooking Time and Temperature for different cuts of meat
Roasting, Braising and Broiling

More of your questions answered
Delmonico Steaks, Corned Beef, Freezing Ham

Your questions answered
Virginia Ham, Pork Shoulder, Free-range Chicken

Q&A with our Expert
What ribs to buy, Standing Rib Roast question

Q&A with our Expert
Everything you always wanted to know about Sausage


---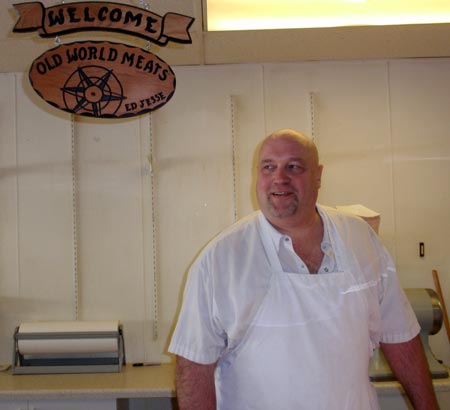 Expert meat cutter Ed Jesse from Old World Meats
---

---
Top of Page
Back to Expert Food Tips