Franz the Toymaker
Ray Stawiarski still
Schmiles at Everybody
The man we all came to love as Franz the Toymaker was born Raymond Stawiarski on November 22, 1932 at the old St. Ann's Hospital in Cleveland. He is the middle child of three, with one sister living in North Carolina and one here in Cleveland.
Ray went to South High (Class of '57) and one year at Kent State before going into the Army. While in the Army he was stationed in Alabama and Georgia where he trained the troops. When he left the Army after two years, he worked a few years at the Farvel Corporation and Cleveland Worm and Gear.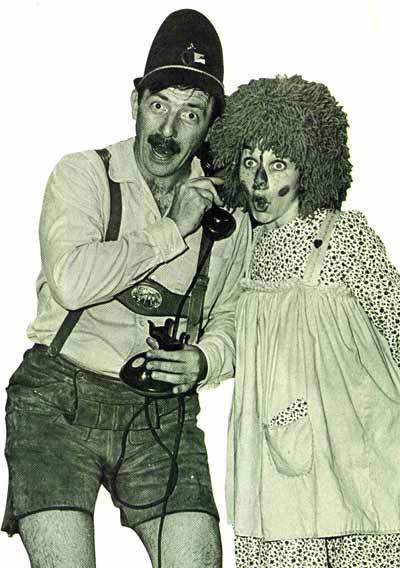 Franz the Toymaker with Ragged Ann



After that it was back to school for Ray. He went to Ohio State where he took up theater. He stayed for three and a half years, just short of graduating.

While he was going to OSU he also worked at a Columbus television station. He was a combination floor director and grip and also built all of the scenery for shows and sets for news people. He also did a lot of community and university theater work during this time.

There was a children's show on in Columbus at the time, Lucy's Toy Shop. Lucy was a puppeteer. The show was very popular with the kids, but it needed a little "pumping up."

"The host needed someone to talk to and play off of". So the program manager asked Ray to go on the show as a sidekick to Lucy. Ray created the Franz the Toymaker character.

He also was the voice of the Talking Tree at Lucy's Toy Shop. Periodically they would take the tree "on the road" to Christmas events at department stores and children's shows.

The character of Franz the Toymaker was a big hit and eventually he left and had his own Saturday morning show. Of course he was still floor directing and building sets at the time.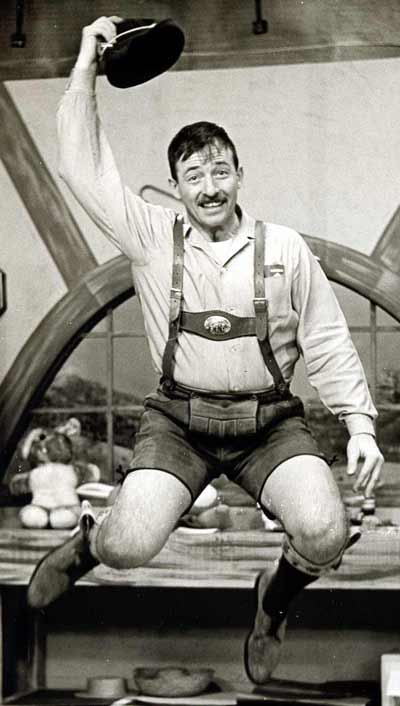 Franz the Toymaker



The station was a CBS affiliate and CBS decided that there were too many competing children's shows. So, with high rankings in the ratings, Franz was taken off the air.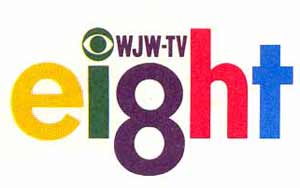 Ray pitched the character to Cleveland, Pittsburgh, Detroit, St. Louis and a few other markets. Pittsburgh and Cleveland showed the most interest and Ray just wasn't fond of Pittsburgh.

In 1960 Ray married his first wife, Elizabeth and they had four children (Jeannie, Raymond, Andrew and Edward.) It was during this time that he moved to Cleveland, or more specifically, to Richmond Heights. From Richmond Heights he moved again, this time to Cleveland Heights on Rumsford in the Forest Hills area.


The TV description of Franz the Toymaker



He fondly remembers the Mandel & Lox Bakery and in fact says "I knew every good bakery in Cleveland. There was the McNally-Doyle Company in Cleveland owned by the same people that owned the Red Fox and of course Hough Bakery, I loved them."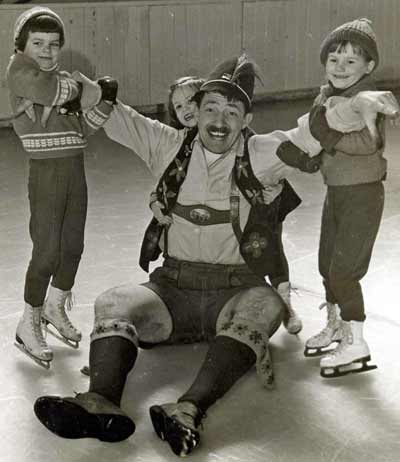 Franz the Toymaker



Ray was on the air in Cleveland from 1970-76. This time the show was taken off because of a new Federal Government (FCC) regulation that "no children's program could be associated with a commercial product." This virtually killed 65% of children's programming throughout the country.

Franz the Toymaker was experiencing higher ratings than ever before, with 48-51% of available audience. Yet the new regulation took him off the air.

"I tried to treat the kids like little people that haven't learned yet, not like little idiots. It was one of the tenets of my show."

He had the children so interested in art and painting that parents wrote him letters saying "stop with the paint already, we have white carpets!" Then in the next show, he'd have to add "Let's be extra neat and not make a mess" when he did his show and the kids listened to him.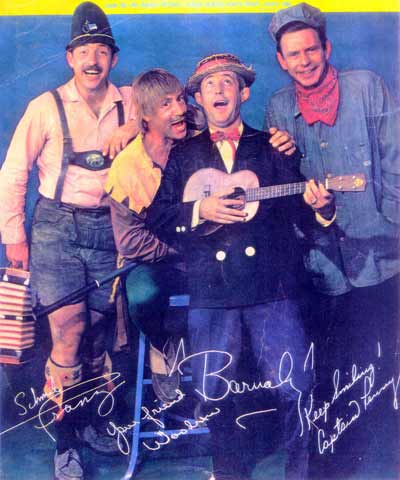 Franz the Toymaker, Woodrow the Woodsman,
Barnaby and Captain Penny




After the show went off the air Ray got his real estate license and worked for Rybka Realty for awhile. He decided to go back to his first love, acting, and moved to New York. He worked as an actor for two years and then "New York sent me home".

"If you're living and working in Cleveland and someone offers you a job in New York and even offers you an 80% increase tell them NO. If you can't get at least twice what you make in Cleveland you won't break even."

So Ray went back to Columbus and tried to make a go of it with his ex-wife, but that didn't work out. Eventually he remarried. His new (and current) wife was Virginia Roberts and together they had one child, Andrea.

Ray started working in a sales position, mainly selling RV's and cars. He worked in this industry for over 20 years and just recently retired.

Going back to acting is not completely out of the question for Ray, but there's nothing planned right now. His wife is the Executive Director of the Contracting Group for Institutional Pharmacies and as such travels quite a bit. "She's testified before Congress representing the side of the pharmacist. Ray often travels with her just to "glad-handle" the crowd and assist her in anyway he can.

He loves to golf but admits he's not very good at it. Many years ago he caddied for the likes of Governor Lausche, Tommy Armour and the Freeman Brothers. He never thought about learning the game when he was caddying, he just enjoyed it. While at OSU his roommates where avid golfers and insisted that he learn. He's played ever since.

"I've considered writing a book, but my natural laziness keeps me form doing it."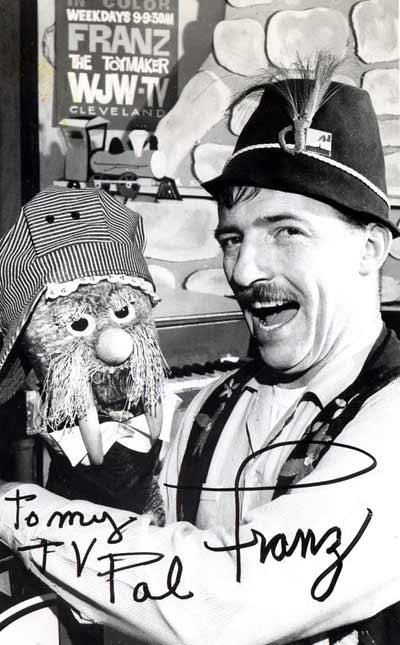 His time on Cleveland television may have been short, but it has had a lasting impression on all of us who grew up with him. He ended each show with the phrase ..."Be Good And Schmile At Everybody"

So, if you are wondering whatever happened to Franz the Toymaker, now you know. He is retired and happily living in Columbus. He continues to make people laugh and enjoys being around children.

Most important, he continues to "schmile at everybody" and he makes us all want to schmile back!




Profiled by Debbie Hanson

---
Top of Page
Back to Where are they now?
Back to Profiles of Cleveland Seniors?