Easter




Printable Games for Easter - Spiritual

Printable Games for Easter - Easter Bunny, etc.


---
The last Eggshelland - 2013

Ron and Betty Manolio have been commemorating Easter and entertaining the community with Eggshelland since 1957. Ron Manolio passed away last year so Betty and the kids and grandkids decided there should be one last Eggshelland as a tribute to Ron and to thank the community. Enjoy the photos and videos from the last Eggshelland.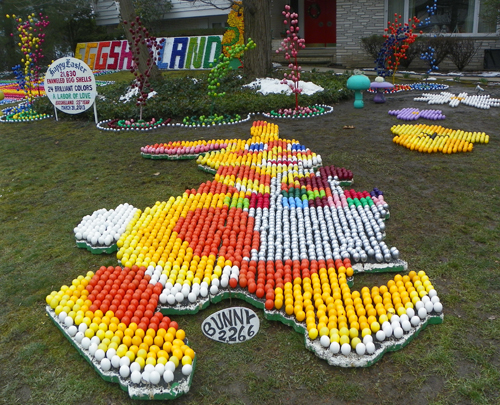 ---
Easter - Meanings & Traditions
Why an Easter Bunny and Eggs?

Lithuanian Pysanky (Easter Eggs)
Photos and How-To videos showing the old techniques

Polish Easter Traditions
How to make beautiful Polish Easter Eggs (pisanki)

Scandinavian Easter Traditions
Denmark, Finland, Norway and Sweden

Amy and her Easter Bonnet
Casual Clothes for Easter?

Jellybeanville in Euclid, Ohio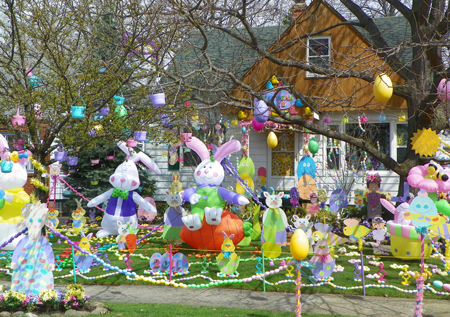 EGGSHELLAND Easter Egg Display
Photos and Video of the annual tradition in Lyndhurst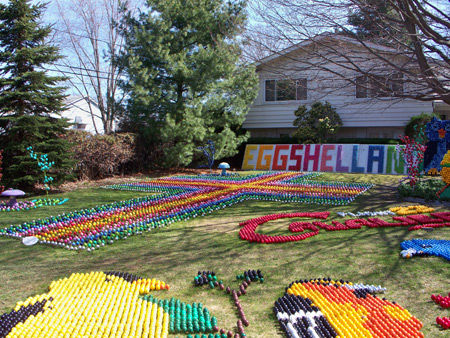 Beware of identity theft this Easter
That Easter Bunny could be anywhere - even with family pets!

Extreme Easter Eggs
How the Easter Eggs feel - funny

All I need to know I learned from the Easter Bunny
Rules for life from the Easter Bunny

Coloring Easter Eggs
Try these natural ways

Obituary from Jerusalem Newspaper
Dated 33 A.D.

Live animals for Easter?
Please read this first!

Easter Recipes
Some standards and some new ideas

Easter Trivia
21 Questions to Answer

Easter Trivia
21 More Questions to Answer

Fun Easter Pictures
Funny Picture and amazing Easter eggs!

Easter Fun
Some (awful) Easter jokes

Here Comes Peter Cottontail
Words and Music

Christ is Risen
Translated in many languages

Easter Parade
Words and Music

The Bunny Hop
Words and Music

Chocolate Easter Rabbits
Classic Cartoon

Easter Shopping on-line
Clothes, Movies, Books, Food and More


---
Please share with us you Easter memories, recipes and traditions. Click on the link to send e-mail to easter@ClevelandSeniors.com
---
Top of Page
Back to Holidays