Ten Tips for a
Top Notch Turkey
The Butterball Turkey Talk-Line home economists and nutritionists, having helped more than 2.7 million people who've called 1-800-BUTTERBALL, reveal their top tips for a nutritious, tasty holiday meal based on the most commonly asked questions.
1.The number one question asked of the Butterball turkey experts: How do I thaw a turkey? Butterball recommends refrigerator thawing.
For every four pounds of turkey, allow at least one day of thawing. However, if short on time, submerge the turkey in cold water. Thawing the turkey at room temperature is not recommended as it could promote bacterial growth.
2.Remember some easy Home Food Safety tips when handling turkey (provided by the American Dietetic Association and ConAgra Foods Foundation's Home Food Safety … It's In Your Hands education program):
Wash hands often
Keep raw turkey and ready-to-eat foods separate
Cook to proper temperatures (180 degrees Fahrenheit in the thigh, 160 degrees Fahrenheit for stuffing)
Refrigerate cooked turkey promptly to reduce temperature to below 40 degrees Fahrenheit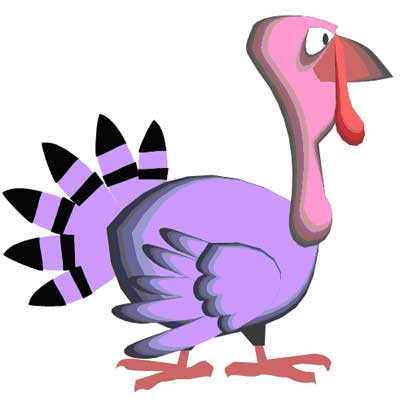 3. Allow 1.5 pounds of turkey per person for generous servings and leftovers.
4. Butterball recommends the Open Pan Roasting Method to consistently create a tender and juicy, golden brown picture-perfect turkey. Use this roasting schedule as a guideline; start checking for doneness 1/2 hour before recommended end times:
| | |
| --- | --- |
| Net Weight in lbs | Stuffed (in hours) |
| 10-18 lbs | 3.75 -4.5 hours |
| 18-22 lbs | 4.5 - 5 hours |
| 22-24 lbs | 5 - 5.5 hours |
| 24-30 lbs | 5.5 - 6.25 hours |
5. When the turkey is two-thirds done, loosely cover the breast and top of drumsticks with a piece of lightweight foil to prevent overcooking the breast.
6.Always use a meat thermometer to determine when the turkey is fully cooked. Temperatures should reach 180 degrees Fahrenheit deep in the thigh and 160 degrees Fahrenheit in the center of the stuffing.
7. Let turkey stand 15 minutes to allow juices to set and stuffing temperature to rise to 165 degrees Fahrenheit before carving.
8. Reduce calories by using a cooking spray like PAM® on your turkey before putting it in the oven. With a quick spray, you eliminate the clean-up of an oil-filled brush.
9.Fresh or frozen turkey? It's your choice. Fresh turkeys need no thawing and are ready to cook. Frozen turkeys can be purchased weeks in advance, but require several days of thawing time before roasting.
Fresh Butterball turkeys are all natural and contain no additional ingredients. Frozen Butterball turkeys are deep basted to be extra tender and juicy.
10. Call 1-800-BUTTERBALL or visit www.butterball.com for more helpful hints and creative recipe ideas
---
Top of Page
Back to Thanksgiving
Back to Food Tips