Cottage Ham
Cottage Hams rule!
We get more questions about this favorite cut than anything else! So what is a cottage ham anyway?
A cottage ham is a boneless pork shoulder that has been cured and smoked. They are typically 2-3 lbs in size.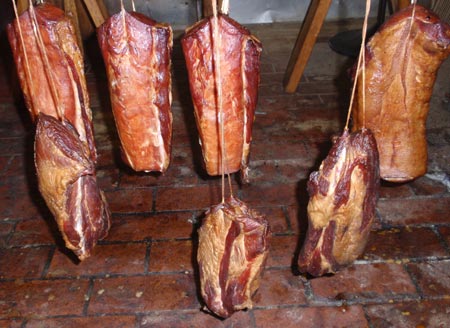 Cottage Hams from Old World Meats



First, we bone out the pork shoulder, then place it in a brine. A brine is a curing solution. We cure our cottage hams for 3 days.

Once they are removed from the brine, they are placed in the smokehouse. Here they hang for half a day and take in all that smoky goodness.

Once meats are smoked, they will keep for several weeks in the refrigerator.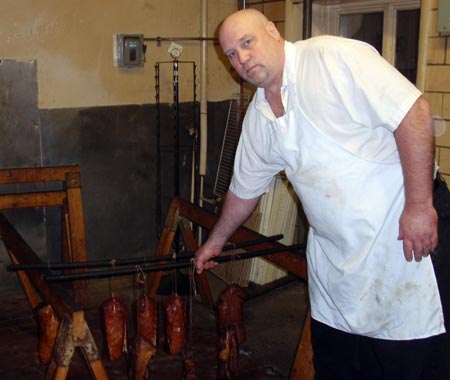 Ed Jesse of Old World Meats with smoked cottage hams



Cottage hams can be boiled with vegetables, or just heated and sliced. Everyone loves cottage hams!



Watch a short video about Cottage Hams

Call ahead at 216-383-1262 and Old World Meats will have your order ready for you.

YES. We can ship you Cottage Hams or other meat items you may not be able to buy locally. Call us at 216-383-1262



Senior Discount every Thursday
- 10% off.




---

---
Top of Page
Back to expert Meat Tips & Advice