New Year Diet
Start with a Healthy (and Tasty!) Breakfast

Wise Choices - Not Deprivation
Will help you keep your resolutions
Very few people woke up on New Year's Day and said "Lucky me! I get to start my diet today." Instead, millions of us started the New Year dreading all the things we would have to give up to keep our weight loss resolution.
"It's really not about deprivation," says ClevelandSeniors.Com and ClevelandWomen.Com food expert and professional chef, Jerry Cook. "It's about wise choices and planning."
For example, we know breakfast is the most important meal of the day. We've been told that our whole lives. The American Heart Association has even reported that eating a good breakfast can help ward off Type 2 Diabetes and cardiovascular disease. But when the choice is roll over, catch a few winks and grab something on the way into work or get up and start cooking, guess which choice we make?
But what if we could have both? All it takes is a little planning at the beginning of the week. Making a tasty and healthy morning meal ahead of time will allow us those extra minutes in bed and breakfast.
Don't think it's possible? Well here's one idea. How about a tasty high-fiber, fruit-laden, tasty muffins? Make them at the beginning of the week and you can have one every morning.
Try this recipe:
Strawberry Nut Muffins

Ingredients:


3/4 cup whole wheat flour
¾ cup all purpose flour
¾ cup granulated sugar
¼ cup oat bran ¼ cup quick cooking oats
¼ cup wheat germ
1 tsp. baking powder
1 tsp. baking soda
1/4 tsp salt
1 cup strawberries, fresh or frozen, cut into pieces
1/2 cup chopped almonds
1 banana, mashed
1 cup buttermilk
1 egg
TBS canola oil
1 tsp vanilla extract
Instructions:
Preheat oven to 350 degrees.
Spray a 12 cup muffin pan with cooking spray.
Mix together the dry ingredients (flour, sugar, oat bran, oats, wheat germ, baking powder, baking soda and salt)
Gently fold in the berries and almonds
Once that mixture is well combined, add the wet ingredients including the mashed banana (buttermilk, egg, oil, vanilla)
Gently mix together, taking care not to mash the strawberries
Spoon mixture into prepared muffin cups about ¾ of the way to the top
Bake for about 15 minutes or until tops are golden brown and a toothpick comes out clean
Now you have 12 muffins - freeze some and keep some out for a quick breakfast each morning.
While you're at it, why not make an assortment of muffins, changing the strawberries into blueberries, raspberries, apples, peaches or any other fruit and change the nuts to walnuts or maybe hazelnuts? Or even combinations of all of these. Freeze them and take out a different kind every morning, so you won't get bored.
If you cube some cheese the beginning of the week and just keep it in an airtight container in the refrigerator, you can grab some cheese to eat with your muffin and your protein is covered too.
Still too much trouble for you? Toast a whole grain English muffin and top it off with some peanut butter. You will get the carbs you need for energy, the protein you need for stamina, the fiber you need for good digestion and the essential fatty acids you need for your general health. Not to mention the great taste - and it's portable!
And remember fruit and yogurt are healthy, fast, delicious - and portable! If all else fails a low fat yogurt coupled with an apple, berries or a pear make for great "on the run" foods. No mess, no fuss, and plenty of healthy components.
Okay - that's breakfast. We will cover lunch, dinner and even snacks and beverages in future columns. Be sure to check back for more. We welcome your on-the-go healthy ideas too! Just email them to us and we will share them with the rest of our visitors.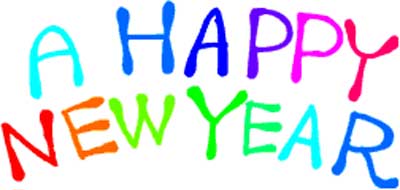 ---
Have a question for our Expert Chef?
Send it to: expert@ClevelandSeniors.Com


---
Top of Page
Back to Expert Chef
Back to Diet, Nutrition & Healthy Eating