Cleveland Sports


It's not easy being a Cleveland Sports Fan. Baby Boomers will remember The Drive, The Fumble and the Shot.

Seniors will remember the fun of 1948 and 1964 and wish there were more championships since then.

Whether you live and die with the Browns, Indians and Cavs or just like to play and keep active yourself, this is the section for you.
---
2013
Cleveland Indians 2013 Season
Rocky Colavito Birthday party, Albert Belle and Omar Vizquel bobbleheads and more.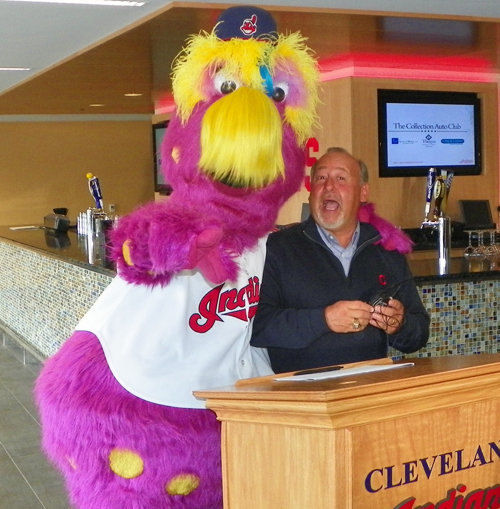 Slider and Bob DiBiasio
---
2012
88 year old Cleveland Senior George Riser
Track and Field Medalist in the National Senior Games which are coming to Cleveland in 2013

Ohio State Buckeyes vs Michigan Wolverines
Jokes for the big game (with a Buckeye slant)!

Cleveland Browns
2012 NFL Football Schedule

Senior Softball
82 senior softball teams ranging in age from 50 years to 75 plus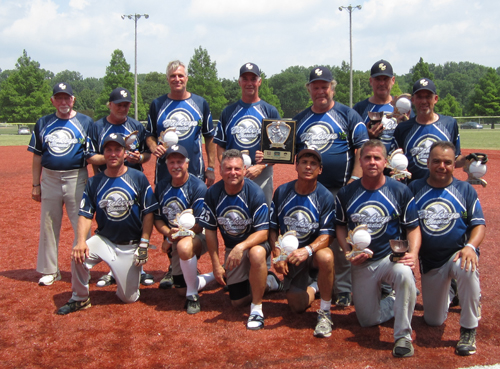 Buckeye Classics 50's Senior Softball team
---
Cleveland Indians 2012 Season
Food, Fans, Merchandise and more

Cleveland Indians Experimental Wind Turbine at Progressive Field
Pioneering Sustainability efforts continue

Cleveland Indians and Social Media
Google+, Pinterest, TribeVibe and more


---
2011
Cleveland Indians Snow Days
Progressive Field - Ice Hockey Rink, Batterhorn and more

Cleveland Indians Snow Days - Page 2
Indians Mascots having fun at Snow Days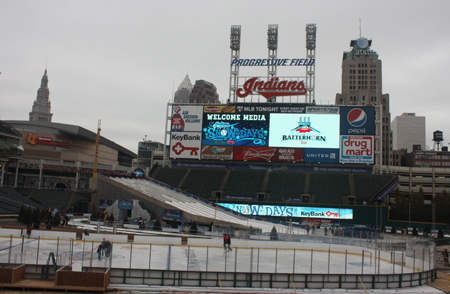 ---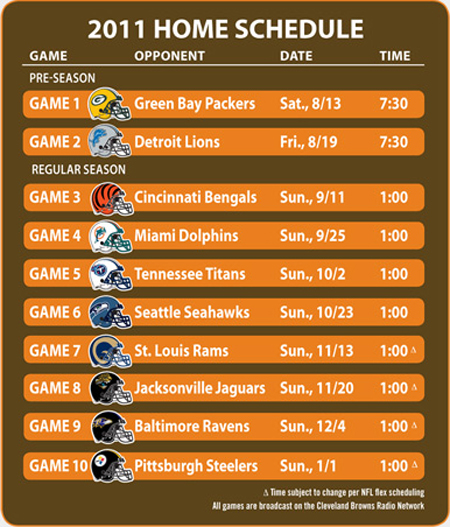 ---
Stan Musial and other St Louis Cardinal greats
Statues at Busch Memorial Stadium

St Louis Cardinal milestones
Plaques at Busch Memorial Stadium

Cleveland Browns Kardiac Kids
Coach Sam Rutigliano and players Greg Pruitt, Mike Pruitt and Don Cockroft talk about 1980

Cleveland Browns
2011 NFL Football Schedule

Huge Senior Softball Tournament
June 2011

Senior Softball has different rules
by Frank Preto

Crazy, with the papers to prove it
By Cleveland Sports Writer Dan Coughlin


2010
Snolympics at Cleveland Indians Snow Days
Media preview at Progressive Field

Cleveland Indians Snow Days
Winter Fun at Progressive Field
November 26, 2010 - January 2, 2011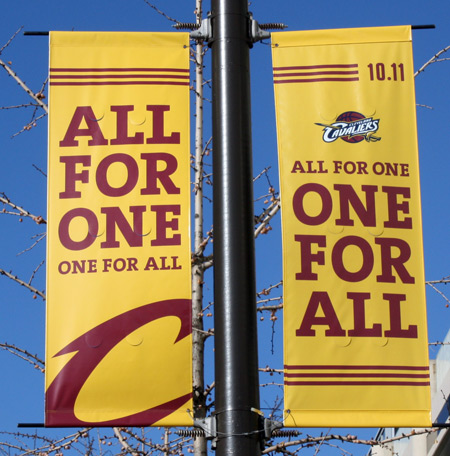 Cleveland Blues Vintage Baseball
Uniforms, equipment and rules from the 1860's

Debbie Hanson throws out the first pitch
at Cleveland Indians game

LeBron Quit on the Team, the City and the Fans

Cleveland Cavaliers Playoffs 2010
LeBron, Shaq and the Cavs are All Together in 2010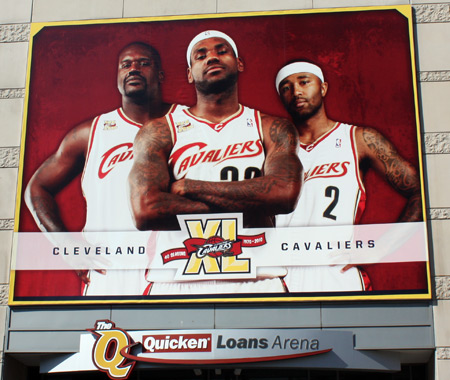 Shaquille O'Neal, Lebron James and Mo Williams
In Happier Days
---
Cleveland Indians 2010 Season at Progressive Field
Are you fan enough for the Fan Cave?

2010 Winter Olympics in Vancouver
Preview from skating stars Carol Heiss Jenkins and Tonia Kwiatkowski

Greater Cleveland Sports Awards
Renaissance Ballroom February 3,2010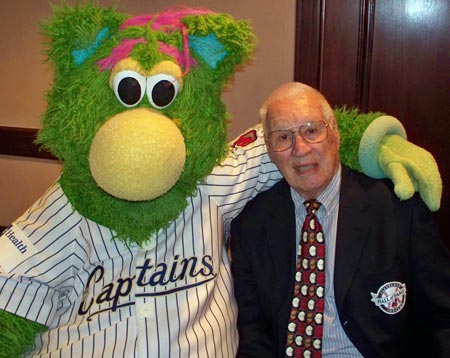 Bob Feller with Lake County Captains mascot Skipper
---
Cleveland Cavaliers LeBron James is NBA MVP
But is LeBron James a rat?

What Would Mickey Mantle Say
#7 coaches Men to Health and Happiness - book review


---
Bobby 'Bingo' Smith is one of only 6 Cleveland Cavaliers to have his number retired and hanging from the rafters at The Q. Bobby Smith, played 10 seasons and over 700 games with the Cavaliers, helping to shape and mold the young expansion team into playoff contenders.

Bingo' sweet rainbow jumpers were often the highlight of many dismal games for the young team. Fans will remember announcer Joe Tait's cry of "Bingo!" after another swish from Smith.

In the "Miracle of Richfield" season, Bingo was a key piece of that scrappy team. In Washington for Game 2, Smith scored a team-leading 17 points and made the game-winning shot with just seconds remaining to secure the 80-79 victory. The win served as the first playoff victory for the franchise and propelled the Cavaliers past the Bullets and into the Eastern Conference Finals.

"Bingo" ranks in the top 10 all time in franchise history in nine different categories [Games Played (2nd), Field Goals Made (2nd), Field Goals Attempted (2nd), Minutes Played (3rd), Points Scored (4th), Assists (10th), Free Throws Made (10th) and Free Throws Attempted (10th)].

Recently, Bingo Smith has been fighting some health problems. We want him to know that the Cleveland fans support him and wish him the best.

Please send us your messages and we will get them to Bingo.

Cards can be mailed to
Bingo
3150 Payne Ave.
Cleveland, OH 44114

Or you can send them via e-mail to qa@clevelandseniors.com

Or join the Facebook page supporting Bingo
---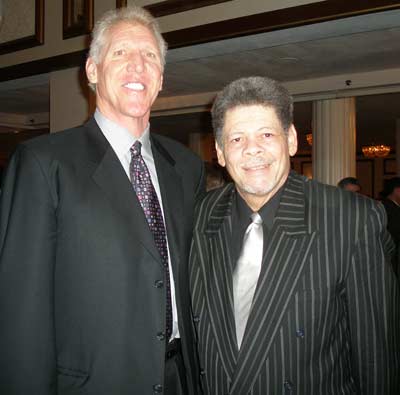 Bill Walton and Bingo Smith


---
Golf!
Tips from our Pro and more.

NASCAR
The basics and more from our expert


---
Take Me out to the Ballgame
---
Senior Olympics 2009
24th Annual Event includes a 97 year old competitor


---
Cleveland Cavaliers Playoffs 2009
One For All with LeBron James and the Cavs

Cleveland Browns
2009 NFL Football Schedule

Cleveland Indians 2009 Season at Progressive Field
Herb Score tribute and more

Baseball Hall of Famer Henry 'Hank' Aaron
Yoder Brothers Memorial Scholarship Dinner - 03-06-09

Cleveland Cavaliers Lebron James
Fans can throw chalk like Lebron - watch the video

Whatever happened to 'Super Joe' Charboneau
Catching up with 45 Good Old Guys from the Bad Old Days of the Cleveland Indians - by Russell Schneider

Diana Munz discusses the 2008 Olympics
The Gold Medal winner discusses Michael Phelps, Mark Spitz, Natalie Coughlin, Amanda Beard & more

Amazing Topiary and Gardens
Created for the 2008 Beijing Olympics

Tris Speaker, Cleveland Indians and the 1920 World Series
They Tore Down League Park - Part 3 by Rick Bloom

Babe Ruth, Cy Young and more
They Tore Down League Park - Part 2 by Rick Bloom

Remember League Park?
They Tore Down League Park - Part 1 by Rick Bloom

Cleveland Cavaliers Playoffs 2008
Rise Up with LeBron James and the Cavs

Browns Scrapbook
50 years of Hall of fame football reporting by Chuck Heaton

Twelve Days of Cleveland Browns Christmas
...on a Rutigliano Super Bowl Team!

Cleveland Indians vs New York Yankees
A "Priceless" Moment and Photo

Cleveland Browns Opener 2007
Honoring Hall of Famer Gene Hickerson


---
---
Cleveland Cavaliers Playoffs 2007
Rise Up with LeBron James and the Cavs

Cleveland Indians at Jacobs Field
2007 - Heritage Park and more

Cleveland Indians Heritage Park
Photos and more from the Hall of Fame

Super Bowl Stadiums
Some interesting facts

Curses! Why Cleveland Sports Fans Deserve to Be Miserable;A Lifetime of Tough Breaks, Bad Luck, Dumb Moves, Goofs, Gaffes, And Blunders
by Tim Long

Football 101
Part of a primer for those unfamiliar with the game

Senior Softball
Why umpires make bad players

False Start
How the new Browns were set up to fail
Review of book by Terry Pluto

Saturday Senior Baseball Program
Baseball for ages 55 and over

Game 5 - 1920 World Series
Cleveland Indians vs. Brooklyn Dodgers

GeezerJock Magazine - Special Offer
For serious senior athletes

The Benefits of Bicycling
Seniors can enjoy the Fall weather on a bike

Hurricanes and Softball
A Florida Senior Player reflects on both

The Best of Hal Lebovitz
Great sportswriting from 6 decades in Cleveland

Pride of the Indians
The Mel Harder Story

Browns Town 1964
By Terry Pluto

Cleveland Sports Legends
The 20 Most Glorious & Gut Wrenching Moments of All Time - By Bob Dyer

The Toe - The Lou Groza Story
By Lou Groza with Mark Hodermarsky

Cleveland Browns
Trivia Quiz #1 - How many can you answer?


---
---
Get Hiking (or walking)
Details on 58 walks & hikes to try in NE Ohio

Winter Walking and Hiking
Advice from Patience Cameron Hoskins

National Senior Games & Senior Olympics
Reported by Local Senior Athlete Joyce Prohaska

The Over the Hill Track Club
Local Senior Athletes

The Over the Hill Track Club
Photo Page

Skating for Seniors
Roller Skating for fun and fitness

Senior Skaters
Photo Page

Don't miss Jim Sweeney's memories of War Year Cleveland Indians.
---

---
Top of Page
Back to Arts & Leisure