Cleveland Guardians
What's New at Progressive Field
March 30, 2023

The Cleveland Guardians have a lot of new merchandise and promotional items for the 2023 season. We did a preview of the merchandise, food and some new services and here's what we found.

We really liked the replica gold glove promo figures in honor of the Cleveland Guardians 4 Gold Glove winners of 2022: Shane Bieber, Andres Gimenez, Steven Kwan and Myles Straw.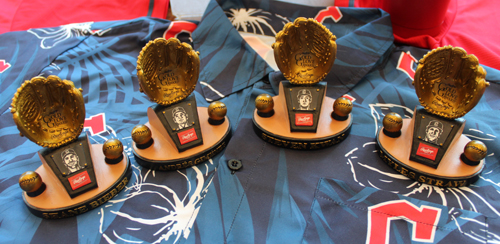 Maybe my favorite new merchandise is the Guardians Chess Club t-shirt, now available to purchase at the Guardians Team Store.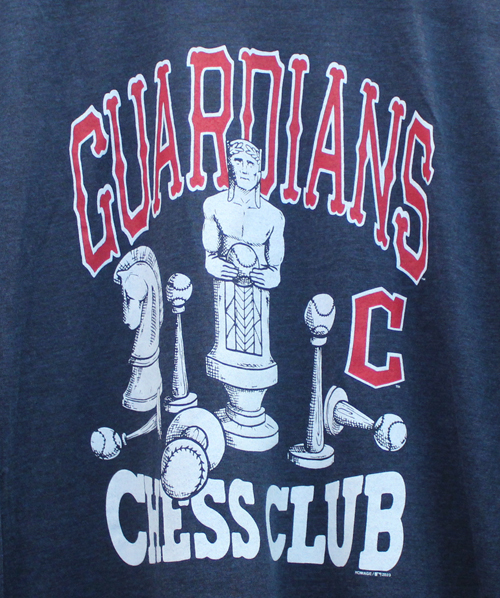 I also like this Guard the 216 shirt.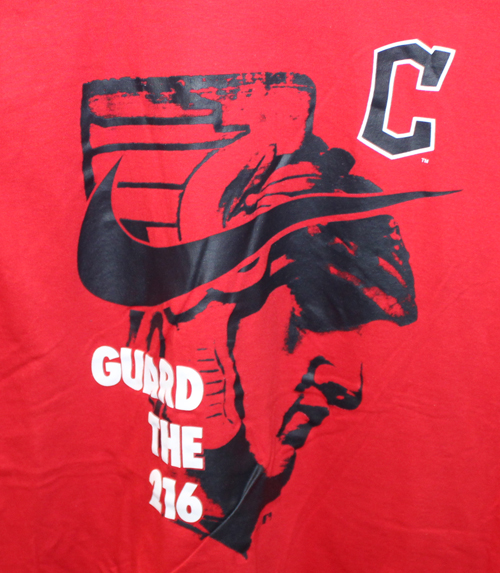 Guardians Chess Club was formed in 2022, when Gold Glove Award-Winner Steven Kwan brought his love for the game to the Cleveland clubhouse. Since then, a number of players participate in daily chess matches at Progressive Field and hone their skills throughout the year by hosting the John Marshall Chess Club at Progressive Field for exhibition tournaments.

A percentage of the proceeds from all Guardians Chess Club t-shirt purchases will benefit CMSD Chess Clubs

This video is a really quick walkthrough of some of the new merchandise and promotional items and Brian Tillinger - Assistant Director, Retail Operations told us about the Chess Club.





Of course, food is a big part of watching a baseball game.




We spoke with Progressive Field Executive Chef Vishwatej Nath about some of the new options and then zoomed in on some samples.

The new food items include:
Pepper Jack Bites Crusted pepper jack cheese served with ranch dressing.
Melt Buffalo Chicken Mac & Cheese Bowl - Signature creamy macaroni and cheese topped with buffalo chicken.
Pimento Cheese & Bacon Burger - 1/3-pound certified angus all-beef patty topped with pimento cheese, bacon and shredded lettuce on a freshly baked brioche bun.
Hot Honey Chicken Tenders - Signature tenders, crispy fries and a hot honey glaze from the local establishment Akron Honey.
Crab Rangoon Nachos - Tostitos chips topped with white cheddar cheese sauce, sweet chili sauce, shredded crab, sesame seeds and green onion.
Mac & Cheese Brisket - Creamy mac and cheese topped with Montgomery Inn BBQ Brisket, with pickled & crunchy onions and a drizzle of barbecue sauce.
The Wild Thing - Field Roast Dog (Vegan), House made vegetable chili, shredded cheddar, diced onion, Flamin Hot Cheetos.
Noodle Bowl - Ramen Noodles, Asian Sauce, Red Pepper, Carrot, Napa Cabbage, Sesame Seeds, optional ginger chicken addition.
My favorite is the Crab Rangoon Nachos.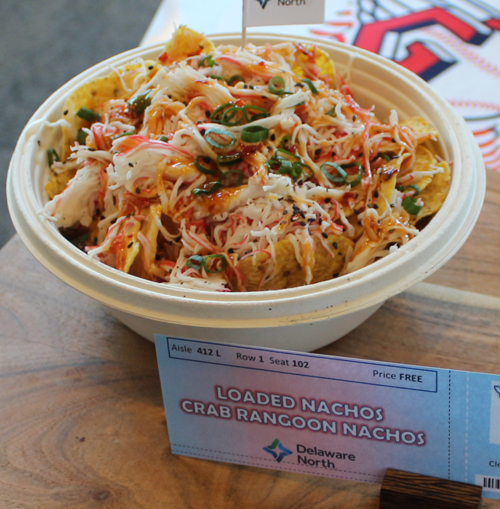 Crab Rangoon Nachos



Take a look in this video.

Besides the new food options, merchandise and promotional items for the 2023 season there are a couple of interesting services. One of the interesting new things is the abundance (about 50%) of cashless options to buy a hot dog and a beer or whatever. Not just at the stands but also for about half the vendors coming to your seat.

There is also a new system to get a beer quickly. Visit the area, swipe you card, grab the beer you want and as you leave the area the technology charges your credit card while you are heading back to you seat, never missing any action. I can't wait to try that.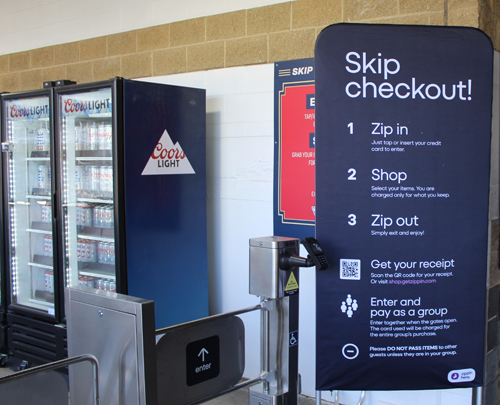 Watch Guardians Vice President, Communications and Community Impact, Curtis Danburg tell us about this.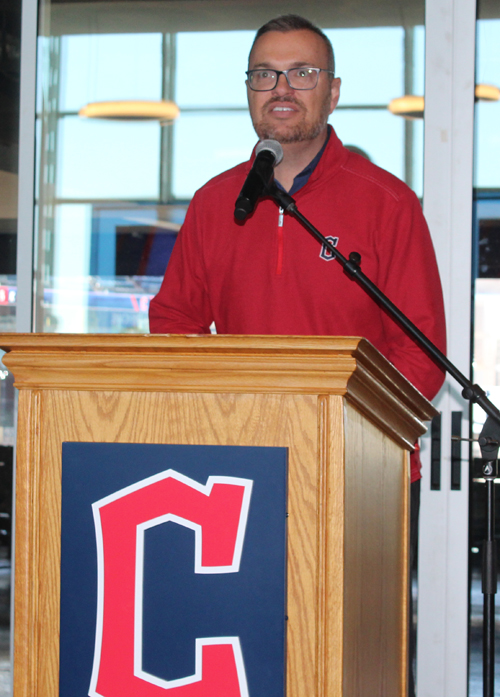 Curtis Danburg



Go Guardians!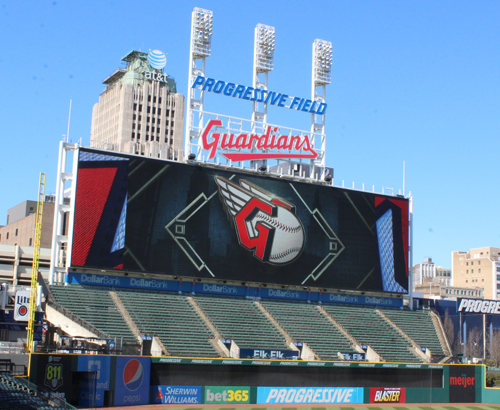 Top of Page
Back to Sports