Welcome to
ClevelandSeniors.Com,
the online home for
"Seasoned Citizens"
of Cleveland, Northeast Ohio & Beyond!

---
Covered Bridges of Astabula County
Travels with Pat & Tom Mugridge
There are over 125 covered bridges in Ohio, second only to Pennsylvania in number (so let's build some more so we can take the lead!). We decided that we would spend a weekend visiting the 17 that adorn the countryside of Ashtabula, and the 1 in the City of Geneva.

Read about the Covered Bridges of Astabula County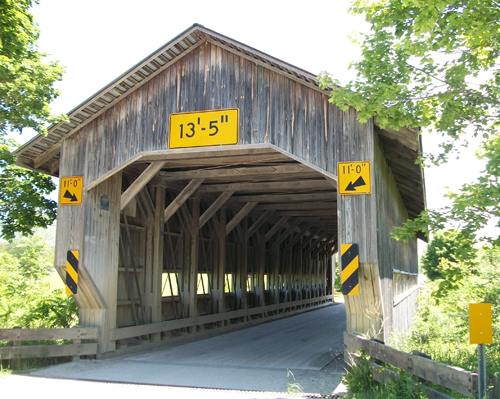 Caine Road Bridge
---
Episode 1 - Where have all the soldiers gone?
by Joseph Meissner
This was my second trip to Turkey, a country and people I very much admire and appreciate. Of course, on my second trip I learn how much I have not learned about Istanbul and Ephesus and Mary's place and Ottoman history.

It is impossible to relate all that happened on this trip. So I have picked out seven specific episodes and hope these may be thought-provoking as well as encourage you to plan a trip to Turkey, the home of Fethullah Gulen and Hizmet.
---
The Salad Dilemma
by Maury Feren
...He emphasized the fact that salads were really not all that nutritious, nor did they really fill the needs of your body for green stuff. I'm speaking mostly about the leaf vegetables because that is what I will be concentrating on when I continue on this subject.

I am truly angry at myself because I have been doing the same thing using salad as a filler expecting it to fill all my green needs when in truth there is nothing there in terms of body and nutritional value.

There is another problem. Thousands of pounds of lettuce are grown and shipped from the most arid area in the country. Lettuce needs lots of water. So we wind up spending all that money transporting lettuce 3,000 miles under refrigeration. This burns up tremendous energy and getting little for our money. I always thought that salads where on the right track but lets take a close look at what we have done. ....

Read the rest of Maury's take on Salads


---
Oh Say Could He Sing
Rest in Peace Rocco Scotti
Rocco Scotti sang the National Anthem like nobody else.

He performed at Cleveland Indians games of course but Rocco was also the permanent anthem singer for the Football Hall of Fame Ceremonies in Canton, Ohio. He performed for many nationally televised sporting events and civic functions in the United States and Canada. He even sang the National Anthem for Presidents Gerald Ford and Ronald Reagan.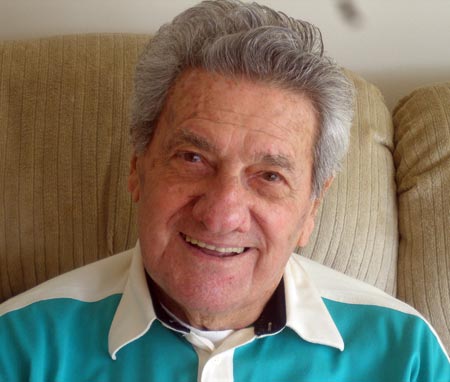 Rocco Scotti in 2009
Read about Rocco's life in the ClevelandSeniors.Com profile interview from 2009 - and hear a special message from Rocco!
---
Cleveland Cooks™ - Celtic Cooking
The Celtic Caterer Chef Eric W. McBride demonstrated Celtic foods at the Ohio Celtic Festival at Classic Park in Eastlake, home to the Lake County Captains.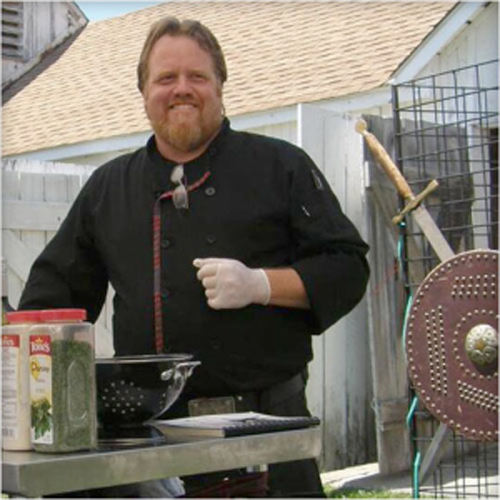 Celtic Caterer Chef Eric W. McBride
---
ClevelandSeniors.Com Special offer of the Week

Make sure your PC or Mac is backed up and your data safe.
---
Cleveland Seniors Special of the Week
---
ClevelandSeniors.Com Book of the Week


#1 NEW YORK TIMES BESTSELLER • SOON TO BE A MAJOR MOTION PICTURE

In boyhood, Louis Zamperini was an incorrigible delinquent. As a teenager, he channeled his defiance into running, discovering a prodigious talent that had carried him to the Berlin Olympics. But when World War II began, the athlete became an airman, embarking on a journey that led to a doomed flight on a May afternoon in 1943. When his Army Air Forces bomber crashed into the Pacific Ocean, against all odds, Zamperini survived, adrift on a foundering life raft.

Ahead of Zamperini lay thousands of miles of open ocean, leaping sharks, thirst and starvation, enemy aircraft, and, beyond, a trial even greater. Driven to the limits of endurance, Zamperini would answer desperation with ingenuity; suffering with hope, resolve, and humor; brutality with rebellion. His fate, whether triumph or tragedy, would be suspended on the fraying wire of his will.

Unbroken: A World War II Story of Survival, Resilience, and Redemption
---
---
Calendar of Events for Cleveland Seniors & Baby Boomers
---
---

Have you seen the Amazon Deal of the Day? Everyday, a new very special deal will be offered. Look to the left-hand column of this page for the daily special.


---
Sign up for our free eNewsletter sent about once every 2 months with special offers, discounts, contests and more.
---

Whether you are a Boomer who's just turned 50 (and don't think of yourself as a Senior) or part of the "Greatest Generation," you can learn about issues that are important to you and your family right here on ClevelandSeniors.com from Cleveland area experts.


Don't miss our profiles of interesting Cleveland Seniors and Baby Boomers - Maybe it's someone you know! (Or tell us about someone we should know)



Take advantage of discounts and specials selected just for you.



Ask questions and receive answers from our many experts from all walks of life.



Share your thoughts, memories, ideas with other Cleveland Seniors and Baby Boomers.



Keep your mind sharp with some of our games, quizzes and mind expanders.



Most importantly, come back often and
Have Fun!


---
Top of Page