Welcome to
ClevelandSeniors.Com,
the online home for
"Seasoned Citizens"
of Cleveland, Northeast Ohio & Beyond!

---
Apples are King. Keeping up with Maury
Its harvest time and you will never enjoy apple flavor better than this time of the year. Its funny to see all these older popular apple varieties disappear. I can remember when Delicious apples were recognized as the real thing. Maybe it was because they could produce them in a ragging red color. Even today, you will see them now and then. They are shapely too.

Now this is what astonishes me. ...

Read the rest of Maury's column on apples


---
The Pumpkin - Fruit or Vegetable and more interesting facts
Let's start with the basic as we explore a little bit about the visual focus of our Halloween and fall season. Is a pumpkin a fruit (like a melon) or a vegetable (like a squash)?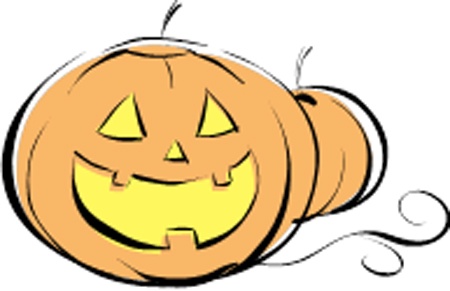 All about the Pumpkin continued
---
Trick, Don't Treat, Cyber Criminals
Kids and kids at heart look forward to the end of October, when we use tricks and treats in equal measure to celebrate Halloween. No doubt, you'll be passing out treats to costumed hobgoblins and hooligans in your neighborhood this Halloween night. But be careful that you're not fooled by a different kind of trickster looking for a larger handout-such as your identity.

More from Trick, Don't Treat, Cyber Criminals


---
October is 'Talk About Prescriptions Month'
October is Talk About Prescriptions Month and marks the beginning of this year's Medicare open enrollment period. It's the perfect time to talk about Medicare prescriptions and the Extra Help available from Social Security.

Newly eligible Medicare beneficiaries and current beneficiaries who are considering changes to their Medicare Part D (prescription drug coverage) plan, should act now. The Medicare open enrollment period runs from October 15 to December 7.

More about Medicare


---
Ohio native, Petty Officer Brian Budd
Navy Counselor 1st Class Brian Budd, a 1999 graduate of Findlay High School and a Navy Recruiting District (NRD) Ohio Navy Officer Recruiter working out of Navy Officer Recruiting Station (NORS) Cleveland, also works as the Game Day Manager for the Cleveland Browns Drumline.

Budd was born and raised in Findlay, Ohio and also graduated from Kent State University in 2003 with a Bachelor's Degree in Percussion Performance. He learned to play the snare drum through Drum Corps International; he is an alumnus of the Bluecoats Drum and Bugle Corps.

Budd said, "Playing in the drumline for me is liberating. Making music puts me in a place that calms me and makes me happy. It's a feeling that is unique from any other that I've ever experienced. It's unbelievable."

Budd stated that he has developed a number of relationships with key community members who have requested more information about the Navy and its Navy Officer Programs. Budd said, "As the Game Day Manager I am in charge of the personnel, supply and logistics, and coordination of our game day activities and sometimes act as a liaison between the Bluecoats and the Cleveland Browns."

ť According to Budd, when he learned that the Bluecoats and the Browns were partnering to enhance the game day experience for the fans he was immediately interested in being a part of it. He was approached by David Glasgow, Executive Director of the Bluecoats Drum and Bugle Corps and asked if he was interested in the position. Glasgow said, "Budd was involved in getting the Browns Drumline off the ground from the very beginning, but he initially had to audition for his position. This is his second season with the drumline."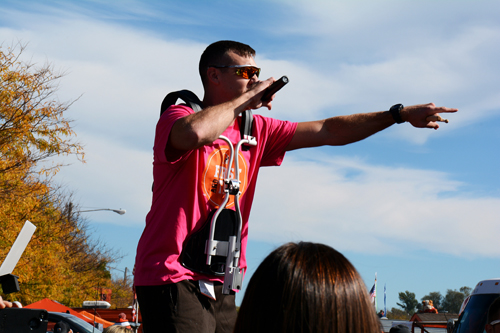 Navy Counselor 1st Class Brian Budd
---
Columbus Day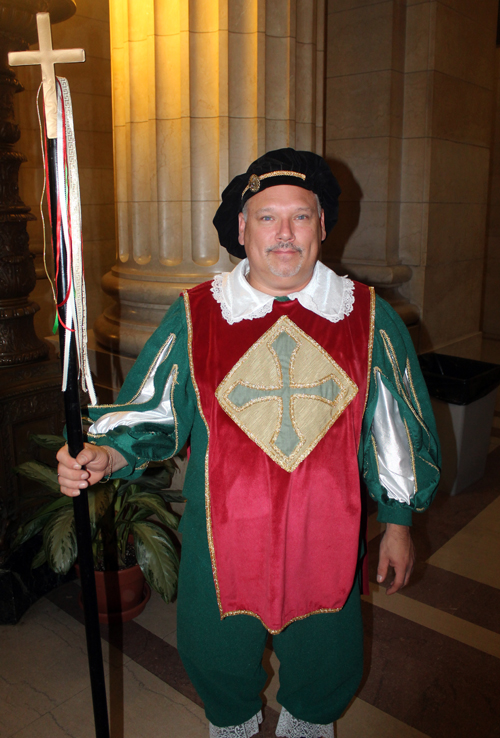 Is that Christopher Columbus?



No, it's just a guest at the annual Italian Heritage Month 2014 Kickoff event in the Cleveland City Hall Rotunda on October 6, 2014.

Serena Scaiola, Honorary Consul of Italy in Cleveland, said that 5% of Cleveland's population has Italian heritage.

The Columbus Day Parade steps of at noon on Monday in Little Italy.

See more from the Italian Heritage event


---
Johnny Kilbane Statue Unveiling
John "Johnny" Patrick Kilbane (April 9, 1889 – May 31, 1957) was a featherweight boxer who held the world featherweight title from 1912 to 1923, the longest period in the division's history. He was the second longest world title holder in boxing history, behind only Joe Louis.

Kilbane was born to John and Mary (Gallagher) Kilbane in Cleveland, Ohio on April 9th, 1889. His mother died when he was 3 years old and his father went blind when he was 6. He attended school until the sixth grade when he dropped out to help support his family.

A crowd of almost 100 family and friends gathered at Kilbane's former house at 7413 Herman on Cleveland's West Side for a special ceremony in 2012.

A crowd of more than double that size congregated at Battery Park in Cleveland for the unveiling of a statue of Johnny Kilbane by world-class sculptor Rowan Gillespie.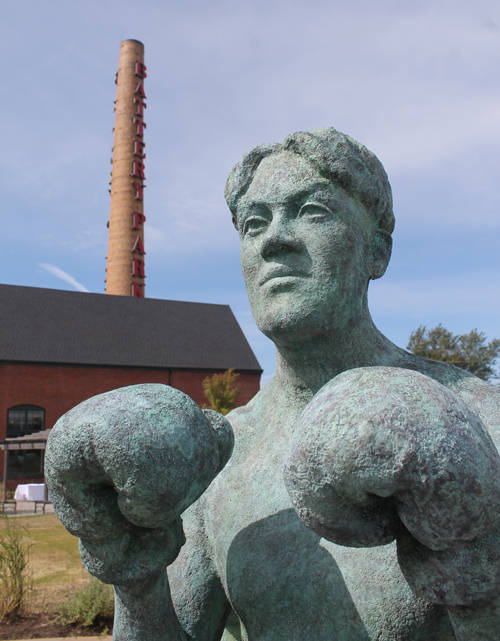 More from the Johnny Kilbane Statue event
---
---
ClevelandSeniors.Com Humor of the Week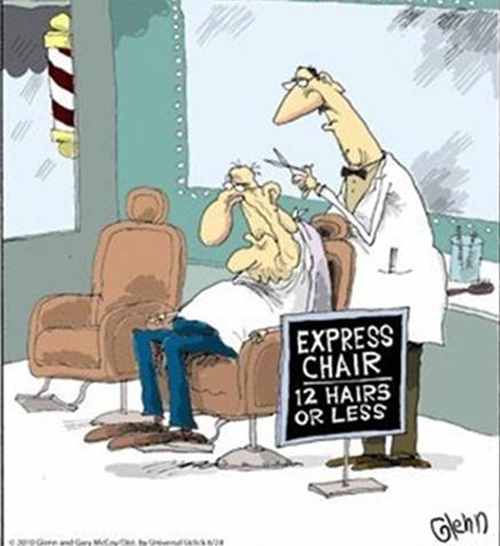 ---
ClevelandSeniors.Com Book of the Week


The last book from the late Joan Rivers.

Follow Joan on a family vacation in Mexico and on trips between New York and Los Angeles where she mingles with the stars, never missing a beat as she delivers blistering critiques on current events, and excoriating insights about life, pop culture, and celebrities (from A to D list), all in her relentlessly funny signature style.

Diary of a Mad Diva
---
Were you Home Schooled?
Most of our generation was HOME SCHOOLED in many ways.

1. My mother taught me TO APPRECIATE A JOB WELL DONE.
"If you're going to kill each other, do it outside. I just finished cleaning."

2. My mother taught me RELIGION.
"You better pray that will come out of the carpet."

3. My father taught me about TIME TRAVEL.
"If you don't straighten up, I'm going to knock you into the middle of next week!"

4. My father taught me LOGIC.
" Because I said so, that's why."

5. My mother taught me MORE LOGIC.
"If you fall out of that swing and break your neck, you're not going to the store with me."

6. My mother taught me FORESIGHT.
"Make sure you wear clean underwear, in case you're in an accident."

7. My father taught me IRONY.
"Keep crying and I'll give you something to cry about."

8. My mother taught me about the science of OSMOSIS.
"Shut your mouth and eat your supper."

9. My mother taught me about CONTORTIONISM.
"Just you look at that dirt on the back of your neck?"

10. My mother taught me about STAMINA.
"You'll sit there until all that spinach is gone."

11 My mother taught me about WEATHER.
"This room of yours looks as if a tornado went through it."

12. My mother taught me about HYPOCRISY.
"If I told you once, I've told you a million times. Don't exaggerate!"

13. My father taught me the CIRCLE OF LIFE.
"I brought you into this world, and I can take you out..."

14. My mother taught me about BEHAVIOUR MODIFICATION.
"Stop acting like your father!"

15. My mother taught me about ENVY.
"There are millions of less fortunate children in this world who don't have wonderful parents like you do."

16. My mother taught me about ANTICIPATION.
"Just wait until we get home."

17. My mother taught me about RECEIVING.
"You are going to get it from your father when you get home!"

18. My mother taught me MEDICAL SCIENCE.
"If you don't stop crossing your eyes, they are going to get stuck that way."

19. My mother taught me ESP.
"Put your sweater on; don't you think I know when you are cold?"

20. My father taught me HUMOUR.
"When that lawn mower cuts off your toes, don't come running to me."

21. My mother taught me HOW TO BECOME AN ADULT.
"If you don't eat your vegetables, you'll never grow up."

22. My mother taught me GENETICS.
"You're just like your father."

23. My mother taught me about my ROOTS.
"Shut that door behind you. Do you think you were born in a barn?"

24. My mother taught me WISDOM.
"When you get to be my age, you'll understand

25. My father taught me about JUSTICE.
"One day you'll have kids, and I hope they turn out just like you!"
---
It's not too early to be thinking about Halloween!
---
ClevelandSeniors.Com Special offer of the Week
---
---
Calendar of Events for Cleveland Seniors & Baby Boomers
---
---

Have you seen the Amazon Deal of the Day? Everyday, a new very special deal will be offered. Look to the left-hand column of this page for the daily special.


---
Sign up for our free eNewsletter sent about once every 2 months with special offers, discounts, contests and more.
---

Whether you are a Boomer who's just turned 50 (and don't think of yourself as a Senior) or part of the "Greatest Generation," you can learn about issues that are important to you and your family right here on ClevelandSeniors.com from Cleveland area experts.


Don't miss our profiles of interesting Cleveland Seniors and Baby Boomers - Maybe it's someone you know! (Or tell us about someone we should know)



Take advantage of discounts and specials selected just for you.



Ask questions and receive answers from our many experts from all walks of life.



Share your thoughts, memories, ideas with other Cleveland Seniors and Baby Boomers.



Keep your mind sharp with some of our games, quizzes and mind expanders.



Most importantly, come back often and
Have Fun!


---
Top of Page