Ron Kitson
Ron Kitson was born October 25, 1936 in Little Britain, Ontario, Canada. He served in the Royal Canadian Air Force from 1954 until 1959 as a Communications Technician and began broadcasting on Canadian Forces Radio in Germany in 1957.
Later he worked for a number of radio stations in Canada and the USA ending with WWVA Wheeling W. Va.
Ron enjoys most types of popular music, became a Sinatra fan after seeing "High Society" but leaned toward "Country & Western."
An amateur poet and song writer since youth and until George Morgan recorded "I'll Call You Charlie" in 1964 with Marion Worth on Columbia Records. Later that same year, Loretta Lynn recorded his "Happy Birthday, Merry Christmas." It is on her Greatest Hits CD and earned a BMI award.
Later on, the Compton Brothers recorded "Pickin' Up the Mail" for Dot Records. It was also recorded by Teddy & Doyl, The Wilburn Brothers on Decca.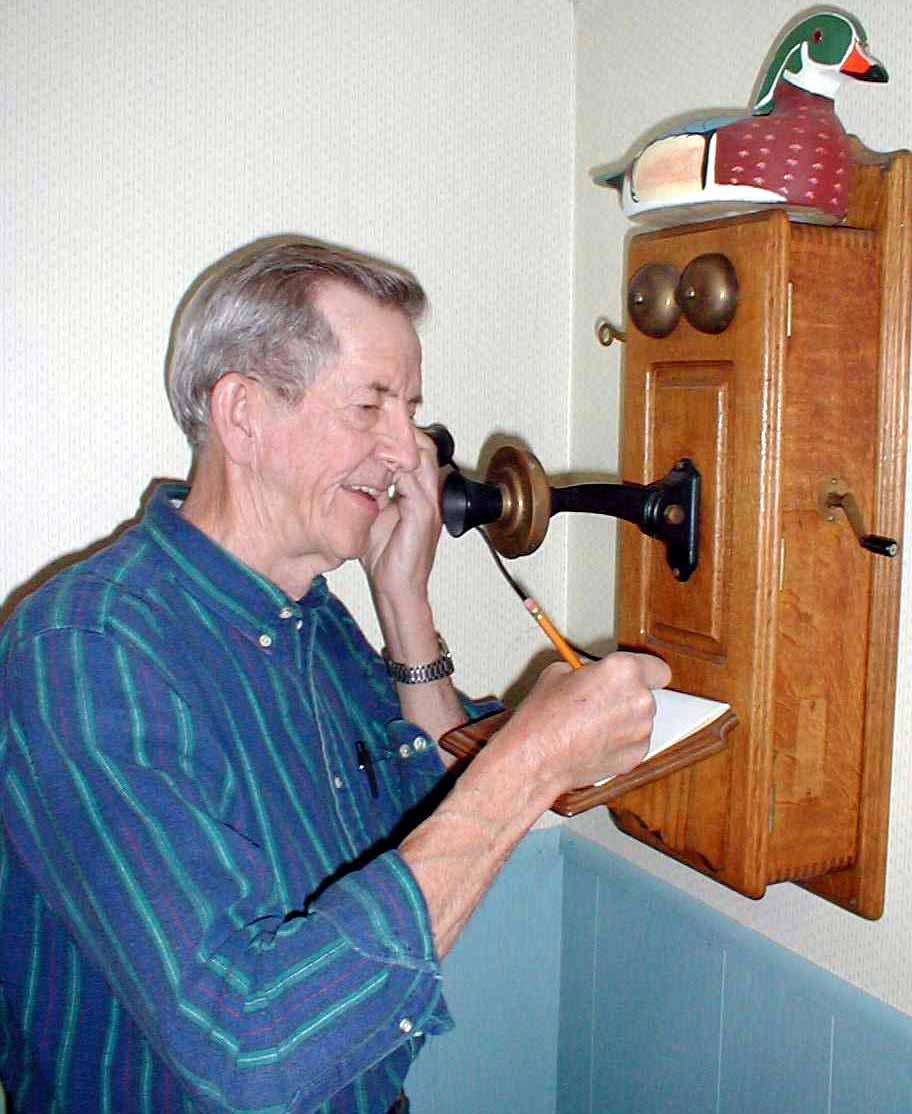 In 1967 he reverted back to his original military trade and went to work for RCA Service Company.

In 1975 he started repairing professional power tools in his basement, rented a small commercial building in 1977, bought it in 1979 and and was self employed as owner/manager of Mek-Elek of Ohio servicing professional power tools and equipment until selling the business and retiring on the 1st of May, 2005.

He has been writing articles of interest for the "50 plus" since early 2002.
---
Cat'ering - Alex the Cat joins the Kitson family
Satisfying the many wants and needs of a domestic feline

Ups and Downs of words
Why do we clean up but scrub down?

Jim Thorpe and Jim Thorpe, Pennsylvania
Ron visits the town named for the Athlete of the Century

Oh! Christmas Tree
The Rockefeller Center tree gets Ron thinking

Locks & Latch Strings
Time to pull the string in.

Left Or Right Handed
Ron wonders what is right (or left)

Saying Goodbye To Mom
You are never really prepared

Who Cares Who's Out There?
(And what if they're not friendly?)

Plural or Singular
Teethbrush and Feetwear?

Seven and Seventy
Ron Kitson's trip back in time

Trip to Germany - Conclusion
On the Road

Trip to Germany - Part 5
Auf Die Schule (At School)

Where's The Bathroom?
Ron looks at the history behind this vital room

Ernest "Mooney" Warther
World's Master Carver

Trip to Germany - Part 4
Ancient Rothenburg

Trip to Germany - Part 3
The River Rhine

Trip to Germany - Part 2
At Home In Germany

Trip to Germany - Part 2
At Home In Germany - Continued

Trip to Germany - Part 1
"Was ist los In Germany"

Trip to Germany - Part 1
Continued

What's So Nice About Winter?
By Ron Kitson

Driving Lessons
By Ron Kitson

It's about Dogs
By Ron Kitson

Mom & Dad Worked Full Time
By Ron Kitson

Where's our Day of Rest?
By Ron Kitson

Our love affair with Trains
By Ron Kitson

Schools and Taxes
By Ron Kitson

It's about Shopping
By Ron Kitson

Where's the Good Music?
By Ron Kitson

It pays to advertise
By Ron Kitson

Where's the pride?
By Ron Kitson

Simple Directions
By Ron Kitson

Trash Or Treasures
By Ron Kitson

Mind your Manners
By Ron Kitson

Just Thinking - by Ron Kitson
What if a machine could read your mind?

Birth of the Railroads - How It All Began
by Ron Kitson

Trikes and Bikes
Remember your first wheels? - by Ron Kitson

The Good Old Days
Really were good - by Ron Kitson


---

---
---
Top of Page
Back to Memories of Cleveland Seniors