Marty Conn
He can make you a Star
"I Can Make You A Star". That's what it says on the plaque on his desk, and that's what Marty Conn is all about.
He started on his exciting journey right here in Cleveland at the 79th Street Hospital. "It was June 4th. Which June 4th depends on when you ask me. Let's just say I'm forever young!"
Marty was only 4 years old when he realized he loved music and loved to entertain. He was attending a family wedding and became fascinated with the drums. After much cajoling he convinced his father to ask the band if he could sit in.
They thought it would be cute to have this little 4-year-old try to play the drums and gave him the brush to use. Not good enough, Marty (who was still Marvin Cohen at the time) wanted the drumsticks. He proceeded to impress not just family and friends but the band as well - this little boy could keep a good rhythm!
The drummer came back on, but Marty liked the limelight and wasn't quite ready to walk away. So he jumped out in front of the band and started tap dancing. Of course, he had never tapped before but it didn't matter. He kept the beat and the audience loved him!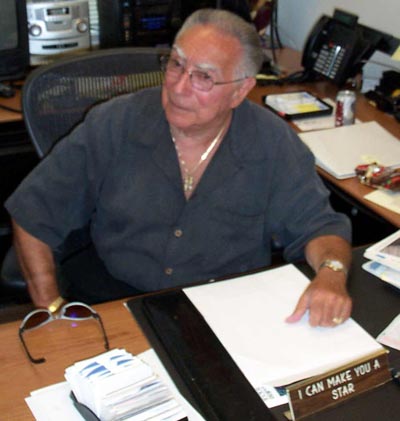 Marty Conn ready to make another star





The music was in him now and there was no turning back. He took a pair of his shoes to the shoemaker and told him that his mother had approved having taps put on - "Don't worry my mother will pay".

Of course when he got home and his mother heard the noise from his shoes she marched him right back to the shoemaker. In the end she let him keep the taps - with a little gentle prodding from the shoemaker.

Marty's father was president of Economy Produce. At 5 and 6 years of age Marty would dress up in a suit and hat, carry his briefcase and a rubber cigar and head off to work with his Dad. "I adored my Dad - I learned absolutely everything from him"

He never really knew what was "age appropriate." To him there was a whole world out there and he didn't want to wait to get older to be part of it.

He wanted desperately to join the Musicians Union, but by now he was only 12 and he had to be at least 16. Because of his father's connections with the Unions, Marty was given an audition with the Musicians Union people. Then with a smudged answer here and a missed question there, 12 year old Marty became a member of the Union.

It wasn't long after that Sammy Kaye's band was in town to play the Terrace Room at the Statler Hotel. As luck would have it, their drummer took ill. Of course, they called the Musicians Union for a replacement.

Only a few Union people knew his real age, so when his name came up they sent this 12 year old over to play drums in Sammy Kaye's Band.

When the Manager opened the Hotel Room door and saw a kid, he was worried, but Marty convinced him to give him a chance and they did. He played well, throwing the sticks in the air and everything. Whenever there was a drum break he would dance for the crowd.

Sammy Kaye offered him a job anytime he was in Cleveland. His Mother said "No" he still needed to be in school, which surprised Sammy Kaye since Marty had told him he was a midget.

All during his time at Alexander Hamilton Jr. High Marty was playing in bands, working for his Dad at the Food Terminal and drumming and dancing in his tuxedo at the Terrace Room.

Marty entered the National Drum Contest, but was disqualified for throwing the drumsticks in the air and other "show business" techniques. He didn't play what they wanted to hear - or the type of playing that was being judged.

He requested and received permission to try again in two days, knowing better what they wanted. He came back in 2 days and won 1st place.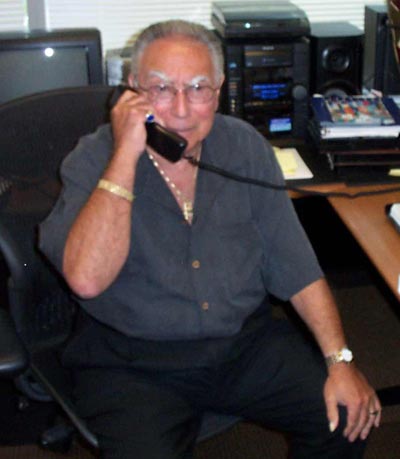 His schooling took him on to John Adams High School but he left at age 15 to go on the road with the Bob Crosby Orchestra. His mother knew the value of education, though, and was sure he had a tutor with him.

He became part of Bob Crosby's Band after a night at the Palace Theater. Marty's parents brought him and a huge crowd to see the band play and Marty convinced the band to introduce him and let him sit in.

Bob Crosby introduced him as Marty Conn for the first time. No explanation was given for the name changed and at first Marty didn't know they were talking about him. But his name has been Marty Conn ever since.

From there he went on to MCA (Music Corporation of America) whose offices were on 9th Street at the Union Commerce Building. He told Lou Washerman, the head of MCA that he was 21 and wanted a job as an agent.

He wasn't 21 and he had never been an agent, but he knew what he wanted. He was offered a job as a file clerk, but he wanted the title Executive Vice President, which they turned down.

Two spaced down in the building was a vacant office, which his father rented for him. He put on the door, in big bold letters, MCA (Marty Conn Agency). He attracted a lot of attention and business, and he was made Vice President of Music Corporation of America.

After working there for a while he decided he wanted to open a real Marty Conn Agency, which he did. He developed Marty Conn Orchestras. On any given Saturday night 30 or 40 of his "house bands" would be playing around the city.

When Lawrence Welk came in to play the Aragon Ballroom he called on Marty to play with them. He was with Welk for three months.

Lionel Hampton was with Benny Goodman at this time. Gene Krupa was leaving the Benny Goodman Orchestra and Hampton suggested Marty to take his place. Benny liked what he heard in a rehearsal and hired him.

Little by little Marty was becoming the manager for a lot of these bands. He booked their rooms, took care of travel - all the things a manager would do. But he was starting to look for something a little different; it was time for a change.

He met Doris Day who recommended him to Les Brown. He not only started playing with Brown, but began dating Doris Day as well.

At about the age of 20, Marty was playing at the ballroom at Cedar Point. It was a day he will always remember because it changed his life forever.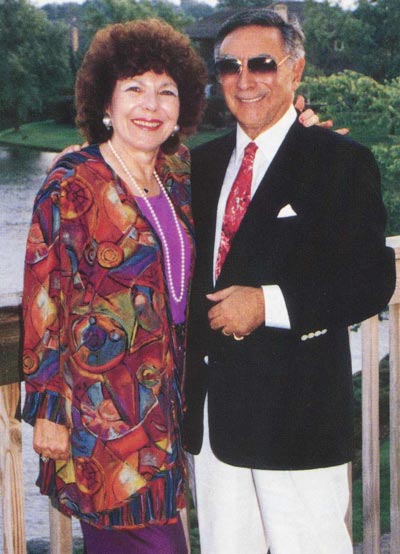 Norma and Marty Conn



There in the crowd was a beautiful young woman he just had to meet. He asked someone to get a message to her, to meet him after the show - and she did.

Her name was Norma and after 6 months of dating they were married and are still married, and very much in love to this day.

They had a huge wedding at the Masonic Temple and all sorts of famous and infamous people attended. John Gotti, Vic Damone, Frank Sinatra and the heads of the unions, including Teamsters and Food Terminal workers, and even big name boxers where guests at his wedding.

Marty started another business where he managed artists such as Billy Long, Tommy Dorsey and Glen Miller. Just about 20 years ago he left and started yet another business, the one he is still in to this day.

Marty's life was never boring and still isn't.

John F. Kennedy made him the Entertainment Director of the White House and he has entertained and booked bands for every President since.

He was the last one to interview Bob Hope and interviewed Glenn Ford from his hospital bed. Bill Clinton played with a Marty Conn band back in Arkansas.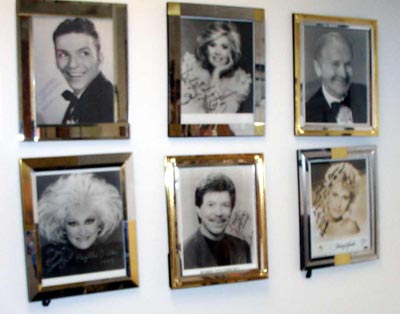 Photos of some of Marty Conn's friends



Conn booked the bands for all of the Inaugural Balls including the most recent George Bush Inaugural Ball. In fact, when Bush was inaugurated Marty was sick and wasn't going to be able to attend the gala event. George Bush had both Marty and his doctor flown in!

He is responsible for the careers of such people as Barbra Streisand having worked with Mike Douglas and the Chalet Restaurant to get her booked. (See the story on Mike Douglas for more on this.)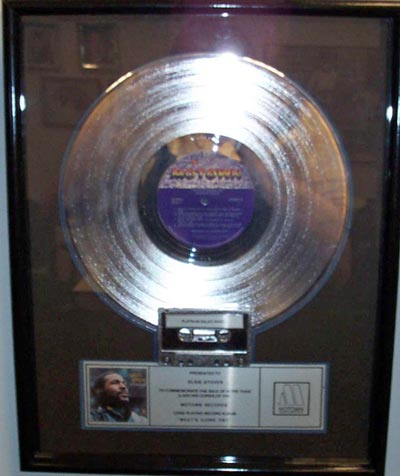 One of Marty Conn's Gold Records





He also was instrumental in the careers of Kenny Rogers, Steve Lawrence and Edie Gorme, Jay Leno, Bobby Darin, Arsenio Hall and Jackie Mason.

He started Tony Bennet off when he booked him at Moe's Main Street. When Marty's mother was in the hospital with cancer, George Bush called her just to wish her well.

A good friend asked him whom he could get to do a radio talk show 11 to 1 on Saturdays. His first choice was Marty but he knew Marty was just too busy and way over the budget of the show. Marty thought it over and decided he and his wife would do it for fun.








Norma did the commercials, with the exception of a few that Marty helped out with.

He promised to have big star names for his first show - but never told the station who it was going to be. As he came in to the studio just before showtime he picked up the phone and made 3 calls - Bob Hope, Michael Douglas and Tony Orlando. He delivered on his word; those were very big names!

Marty has offices in Chicago, Florida, Beverly Hills, and of course, Cleveland. He loves it here and plans on keeping Cleveland as his center of business.

He thought about moving out once, but Mike White, then Mayor of Cleveland, convinced him to stay. His company employs eight thousand people worldwide! He owns 57 hotels, a publishing company, a record label and has authored more than one book.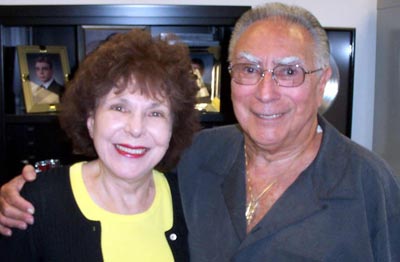 Norma and Marty Conn



One of the many Marty Conn Bands played at over 875 weddings last year alone. And on top of it all he also does about 100 impressions! He considers Al Lerner to have been a mentor "Besides my father he was one of the greatest men in the world. I learned a lot from him."

One of the things he learned from Al Lerner was how important it is to give something back to the community that you live in. He donates his time, his talent, his bands and his money to many of the great charitable organizations in the area.

Al Lerner was not the only person who made a huge impact on the life and career of Marty Conn. He has been highly influenced by his other mentors - Bart Wolstein, Sam Miller and Gordon Gund.

"These people have taught me a lot, not just about business, but about friendship and about what's important. These are good friends - good people."

Marty studied the lessons these men taught him - and he learned a lot from each one of them.

He is probably the proudest of his family: his wonderful wife Norma, his 3 daughters and 7 granddaughters.

In fact, the first blonde girls in the Doublemint Commercials were his twins, Sherrie and Sharon. His eldest daughter, Ellen, is head of the Fine Arts Department for Strongsville Schools.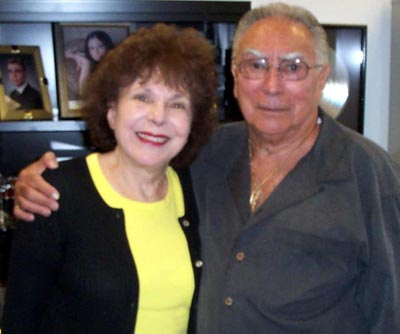 His career has spanned decades and continents and is nowhere near over. He travels in circles with people you and I just read about and loves to share his adventures. There is always a smile on his face and a hand stretched out in welcome.
"I believe in making stars. If I promise them something I want to deliver."
In the end, Marty Conn makes everyone he meets at least feel like a star!
Profiled by Debbie Hanson


---

Do you know somebody with an interesting story to tell?
E-Mail us at:
profiles@ClevelandSeniors.Com


Top of Page

Back to Profiles of Cleveland Seniors