Danny Vegh
Following the Bouncing Ball
From Budapest to Cleveland
Danny Vegh was born on October 13, 1933 in Budapest, Hungary. Hungary was his home until 1956 when he was 23 years old and the Hungarian Revolution started as the people rebelled against the Communist regime.
"The border opened up and I ran like hell!" He and his wife fled to New Jersey and the Camp Kilner Air Force Base. "I knew no one in this country. Not even one person!"
The base let refugees stay there until they found a place to live. People there told him that a lot of Hungarians relocated to Cleveland and maybe they could help him. So he and his wife packed up and came to Cleveland.
In Hungary, Danny was an exceptional Table Tennis player, one of the best in the country. When he came to Cleveland he was introduced to John Nagy, the Commissioner of the Recreation Department, at City Hall. Nagy took him around to different places to see if he was really good enough to teach.
The match scores were always 21-0 or at worst 21-1 and Nagy finally agreed that he was, in fact, good enough. "It was a low paying job, but I accepted it on a part time basis teaching four nights a week."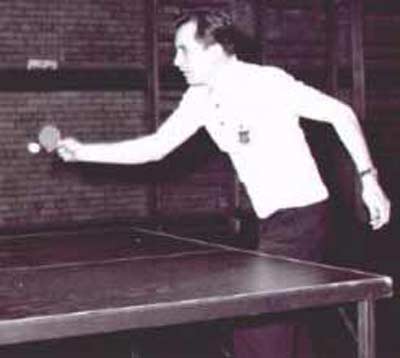 Danny Vegh - Table Tennis Champion



Table Tennis is a major sport in Hungary. In fact, it is the third most popular sport in the world. (Soccer, Basketball, Table Tennis) "It makes sense. It is a fun sport and an exciting sport. But even in third world countries where choices are not high they can play because they do not need a lot of equipment or big arenas."

"The United States has never had more than 3,000 players in tournaments. In Hungary, which is smaller than the state of Ohio, there are 65,000. Japan - 1 ½ million and China - 5 ½ million. Nine out of ten of the American national champions have been foreign born and foreign trained."

In the US Danny first played for the Ohio State Championship against the previous champ, Dick Jones. Jones never scored more than 5 points in a game. Vegh went on to be the Ohio State Champion from 1957 through 1963. He was International Champion 1958-59 and 60 and American National Champion in 1959 and 1960.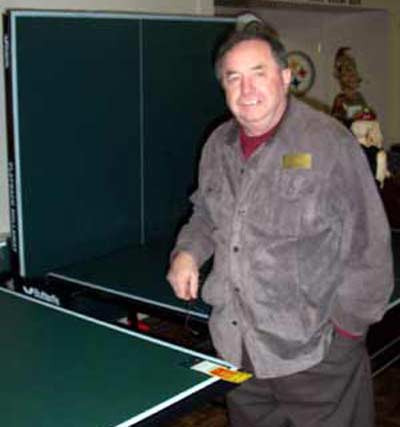 Danny Vegh at the Table today



In the meantime he had a full time job at the National Screw Factory on east 71st Street were he worked as a laborer. He subsequently worked in a variety of jobs in a number of factories.

By 1960 he went on his first Exhibition tour as a professional table tennis player. "It was more like a show though. There were trick shots, four balls at a time, that kind of thing. It paid very well though." Minimum wage at the time was $1.00 an hour. Danny was guaranteed $360.00 a week.

To put it in perspective Danny reminds us, "Gas was 17 cents a gallon. A new Chevy was $1600.00; a new Caddy was $3200.00." So his $12,000 a year was very good pay.

"When I was on the college tour I played in over forty different states. I would always spot everybody 18 points. I still won." He even appeared on the Tonight Show with Steve Allen and The Mike Douglas Show.

Danny continued to travel for the next three and a half years until the summer of 1963 when he opened a Table Tennis Club at 19th and Euclid in downtown Cleveland. (Now Cleveland Marshall Law School, part of CSU). He rented 10,000 square feet and put in twelve ping pong tables and in a small room on the side he added six pool tables.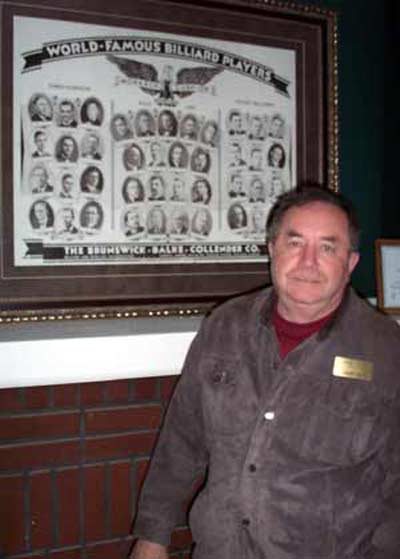 Danny Vegh in front of
World-Famous Billiard Players sign



It is interesting to note that Ping Pong and Table Tennis are the same thing. The name Ping Pong was purchased from the Chinese by Procter and Gamble. Procter and Gamble in turn wanted royalties for the use of the name and Table Tennis became the "replacement" name.

"The business was a complete failure. People would pay $15.00 for private lessons. They paid $5200.00 for exhibitions. But not even 4 people would pay $1.00 to play the game."

Danny always told people who he was before playing them in a match, and eventually would only play people taking lessons. "I played over 7,000 games and only 2 people beat me."

When the lease expired two years later he knew he couldn't make a living there so he moved to the Hippodrome Building at 720 Euclid Avenue. Here he opened Gaylord's Pool Room. The Pool Room was very busy. He put in four Ping Pong tables "just because I loved it."

Danny ran three to five miles a day to keep in shape for the game. "I was a defensive player. Defensive players don't make mistakes like the offensive players."

He started to run pool tournaments and continued from 1967 through 1971 with 600 or more players each time. It became the largest tournament in the world. All of the entry fees went to the Plain Dealer Charities "so we had a lot of publicity." In those days his pool room was one of the busiest in the world with about 350 people a day.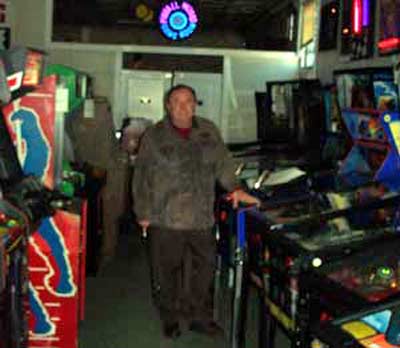 Danny Vegh with some of the games
"that destroyed pool rooms"



In the 70's things started to slow down and in 1977 video games were becoming popular. "First came Pong, then Space Invaders and the Pac Man. This destroyed Pool Rooms. 70% of the rooms went broke."

So Danny decided to service and sell tables instead. In 1979 he closed the Hippodrome and moved to Lorain Avenue, first to 105th and Lorain with about 20 tables and then to 122 and Lorain where he has over 75 tables in his showroom - another world record.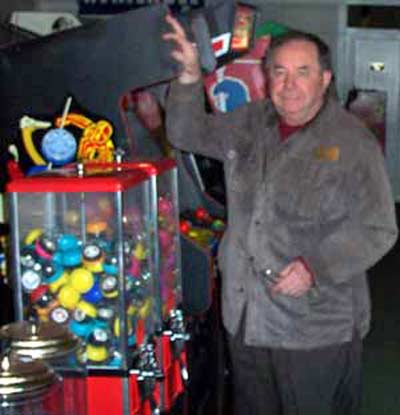 Lots of Video Games!


Danny has been divorced from his first wife for well over 30 years and has been married to Kathy for 33 years. Danny has two children daughter, Kathy (29) and son, Thomas (50). Thomas is also in the Billiard business but mainly in the wholesale area selling clothes, balls, cues, etc.

Kathy is now running Danny's business and learning everything she can from her father. She was featured in Crain's Cleveland Business as one of the "Forty under Forty" upcoming business people.

The store now employs 46 people and has a website that ships all over the world. "There are only two pool tables on the whole continent of Antarctica and they both came from my store."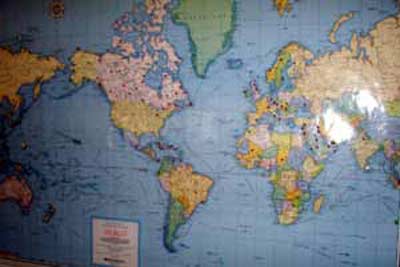 A map in the store shows worldwide purchases



In addition to his Lorain Road store he opened a new store on Mayfield Road and I 271 just two years ago. The store won first place in a design competition.


Danny Vegh's Mayfield Heightts Store



Danny does not play at all now. "I refuse to be a mediocre player. I cannot accept mediocrity. At my age and weight my timing is all off and I can not play."

In 2005 Danny went back to see the National Championships for the first time in about four decades. He was surprised (and pleased) that over a dozen people still recognized him.

Danny enjoys being in Cleveland. He returns to Europe almost every year and has traveled the world, but he still loves Cleveland best. "I love Cleveland and I am very happy I made it my home. I have a nice house and a nice life."

"I do believe I'm blessed so much to be in a business I love and put smiles on people's faces. I am able to be one of the best in a sport I love and have a business that is my passion."

He goes on to say that he has a great family life and a very supportive wife. "Life" he says "has given me a lot of satisfaction."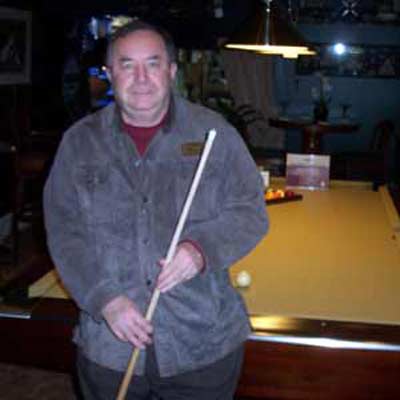 Danny Vegh ready to rack 'em up



One of the reasons Danny does so well is that he is a man of his word and is well respected throughout the world. He shares his good fortune in many ways. When the International Children's' games were in Cleveland two years ago he donated the tables they needed for the games. He also housed three of the international children, taking them into his home while they were here.

He is selective about the donations he makes, but he makes a lot of them. He finds it too embarrassing to talk about all of them but his $5-7,000 donations to WVIZ auction every year is well known.

He strongly believes that "what goes around comes around" and treats all people very well. "The biggest punishment to me would be if I could not work and could not make people smile."



As Danny explains, he sells luxury items. His tables and recreational supplies, home bars, lighting, equipment and so many other things he sells are not necessary for people to have to live. "Nobody has to have what we have. We give them services and quality and we make friends." He sells them a good quality product to bring them some happiness.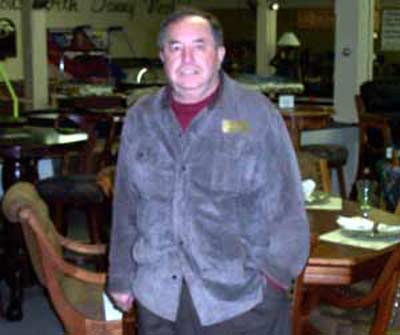 Danny Vegh is an example to all of us of just how important passion, perseverance and pride really are. He would not be stopped by a foreign country, a language barrier, lack of money or even the invasion of video games. He embraced the battle, fought it hard and fair, and won.

He is a good guy that didn't finish last - but on top. He has always refused to accept mediocrity and it shows.

Danny Vegh was not only a winner in the world of Table Tennis he is a winner in the game of life.




Profiled by Debbie Hanson

---
Top of Page
Back to Hungarians in Cleveland
Back to Cleveland Senior Profiles