Man's Best Friend
Sure, he is Man's Best Friend. And yes, his sense of smell is thousands of times better than a humans.
And he has been trained to work with law enforcement to help find missing people.
But there are some things that even such a trained K9 officer, and man's best friend, is a little reluctant to do. Can you blame him?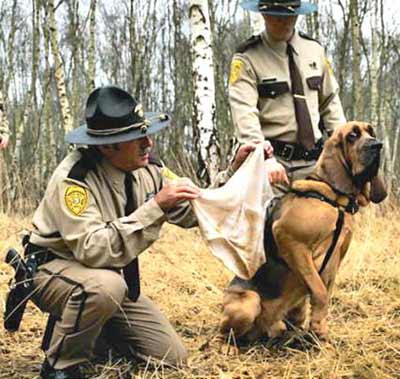 ---
---
Top of Page
Back to Pet Fun