Orchid Mania 2020
Cleveland Botanical Garden
Saturday, Jan. 18 – Sunday, March 1, 2020
Cleveland Botanical Garden celebrates one of the world's most exotic and beautiful flowers at their annual flower show, Orchid Mania.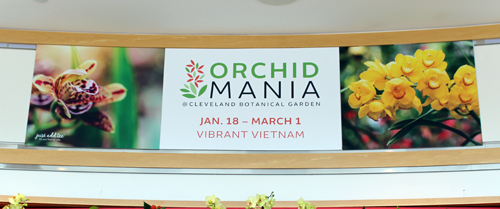 From the moment you enter, you will see colorful displays of orchids everywhere.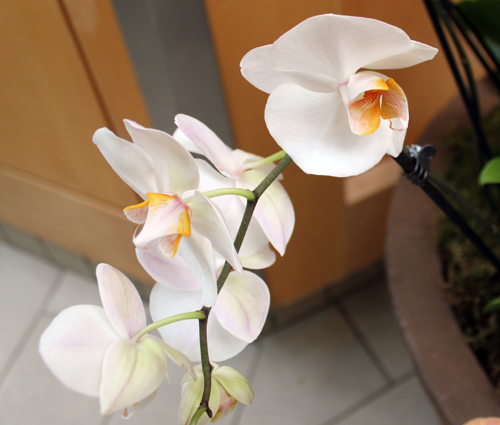 ---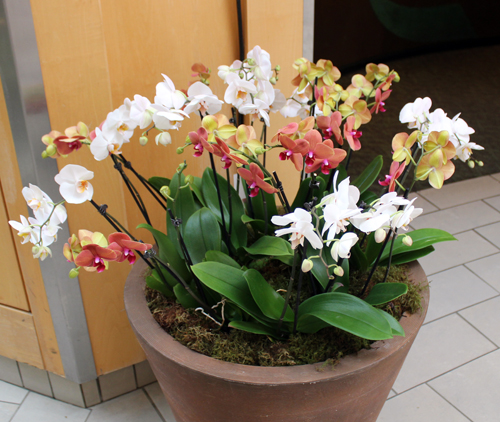 ---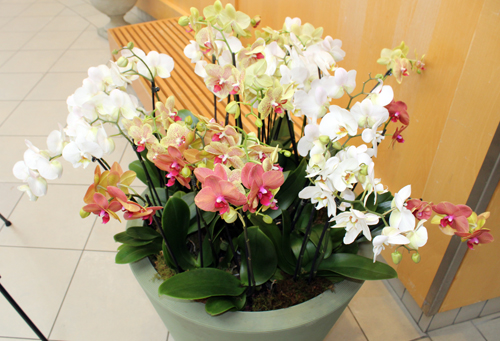 ---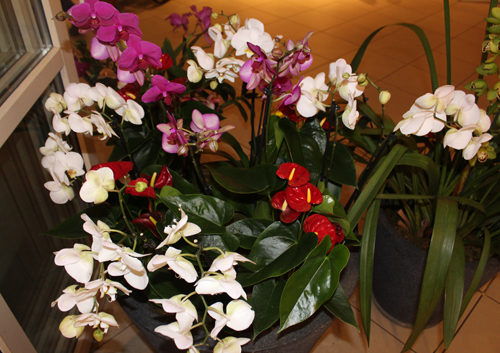 Of course the photos do not do justice to the color and beauty of the actual orchids. You can see them in person from Saturday, Jan. 18 – Sunday, March 1, 2020. You can visit:
Tuesday, Thursday, Friday & Saturday: 10am – 5pm
Wednesday: 10am – 9pm
Sundays: Noon – 5pm
Mondays: Closed
Admission is $15 for Adults and Children (3-12) are $10 while Children 2 and under are Free. Members are Free.

In this video, Dave Lowery, VP of Marketing, gives an overview of the 2020 Orchid Mania and the Vibrant Vietnam theme.



This year Orchid Mania celebrates the natural beauty of Vietnam, and the Vietnamese culture that cherishes nature and plants. From the warm tropical forests and expansive coastline to rolling hills and mountains, plant diversity thrives throughout Vietnam. Orchids grown in the region are diverse and celebrated throughout the year. Orchid Mania explores four highlights of plant culture in Vietnam – natural areas, agriculture, food, and flowers.

Ms. Gia Hoa Ryan, a leader of the local Vietnamese community, assisted with the design and items in the presentation such as food items, bicycles, musical instruments and more.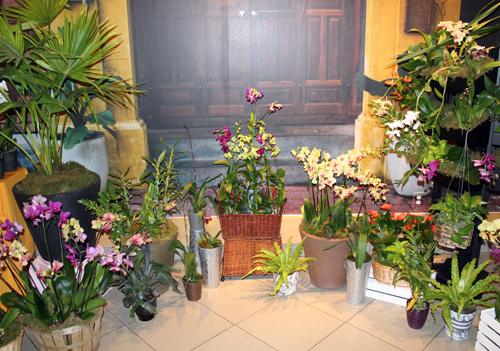 From the Vietnam street display at Orchid Mania
---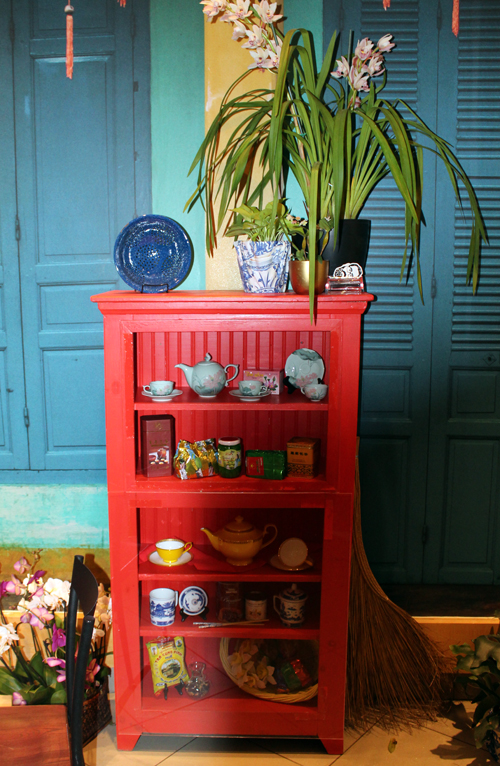 ---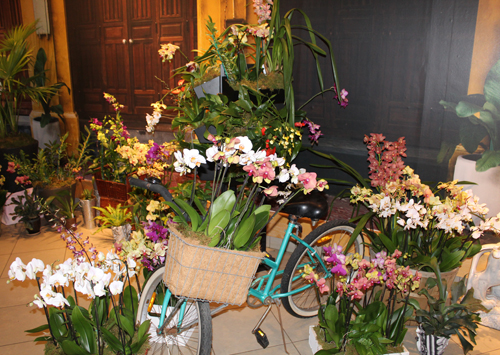 ---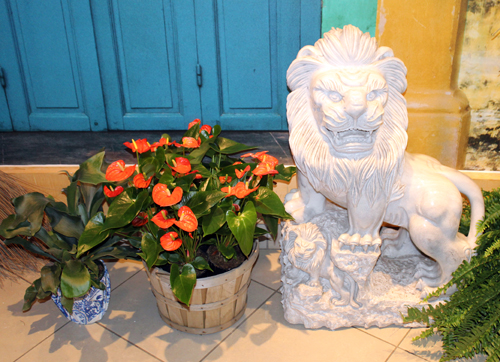 ---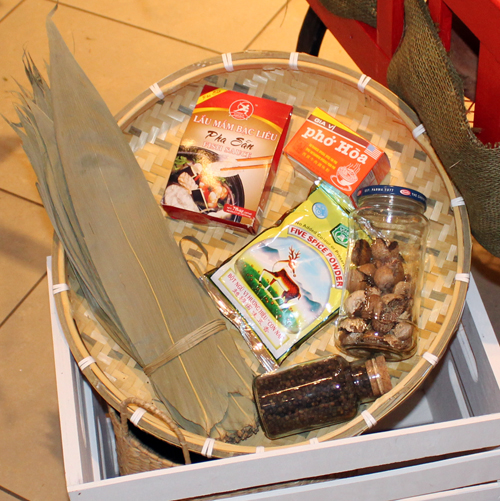 ---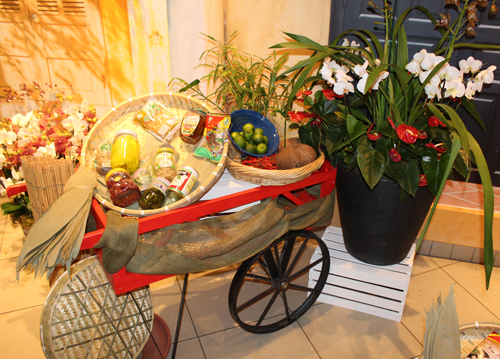 ---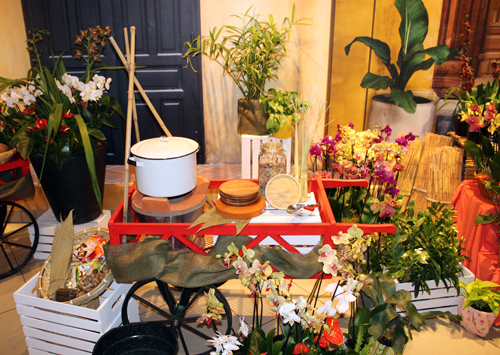 ---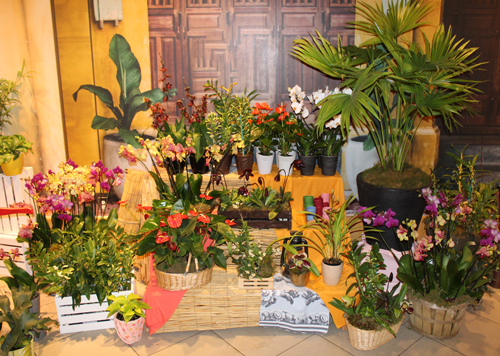 ---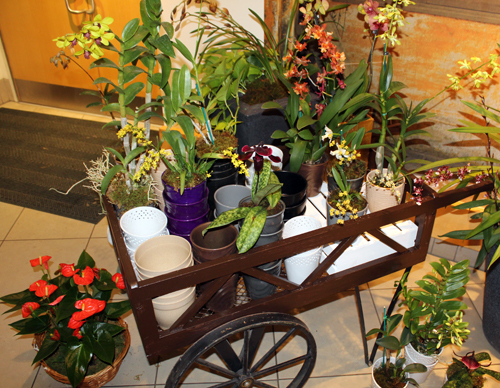 ---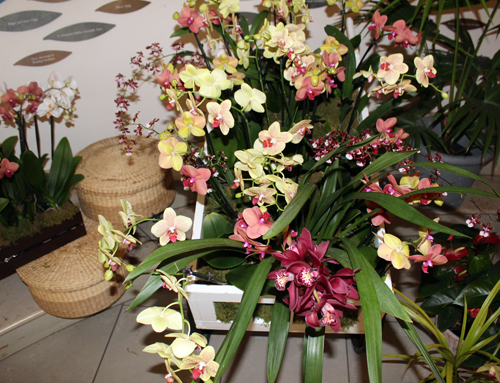 ---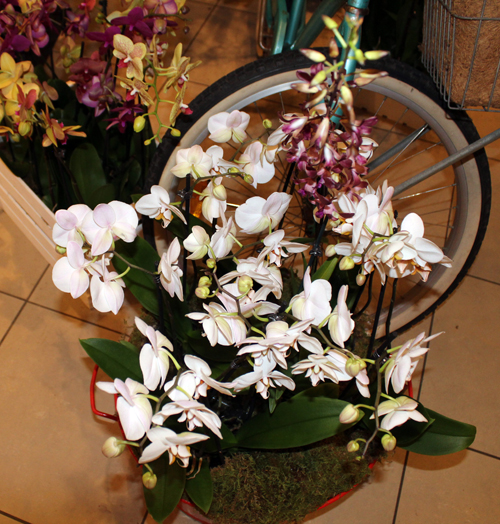 ---
Watch this short video of the Vibrant Vietnam street at Orchid Mania.

Don't miss the musical instruments of Vietnam display (photos and video).

Other Orchid Mania highlights include:

Fashion Meets the Botanicals Botanically-inspired dress designs developed exclusively for the show by students from the Kent State University Fashion School. See photos and video of the Fashion Meets the Botanicals section.

Ask the Orchid Doctor – Saturdays from 2 – 3pm. Experts will be on hand to help with questions about growing orchids in the home. Bring in your orchid for a diagnosis.

Greater Cleveland Orchid Society Show and Sale Saturday, February 15, 10am – 5pm and Sunday, February 16, noon – 5pm. The Greater Cleveland Orchid Society, the oldest affiliate of the American Orchid Society, hosts the annual show and sale. Special workshops and tours are scheduled throughout both days.

Orchids After Dark – Wednesdays 5 – 9pm. Guests can mingle after hours among thousands of blooming orchids and enjoy adult beverages and snacks from the Garden Cafe.

Art Exhibits - Art on display during Orchid Mania includes silk paintings by Gunter Schwegler, nature-inspired acrylics by Dawn Hopkins, and handmade paper flower designs by Josette (Gigi) Galiano.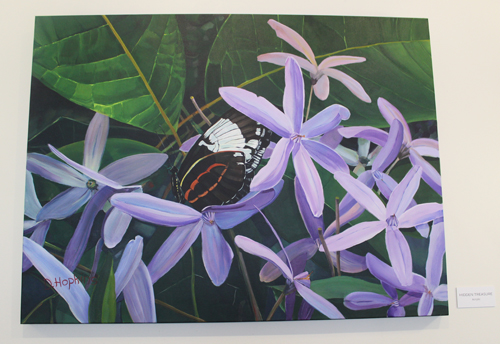 Orchid Mania painting
---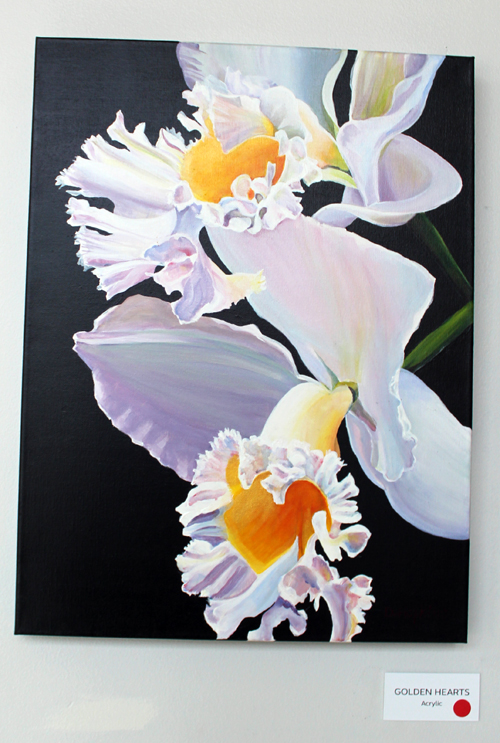 ---
Another highlight is the display of rare orchids just off the Vietnam Street.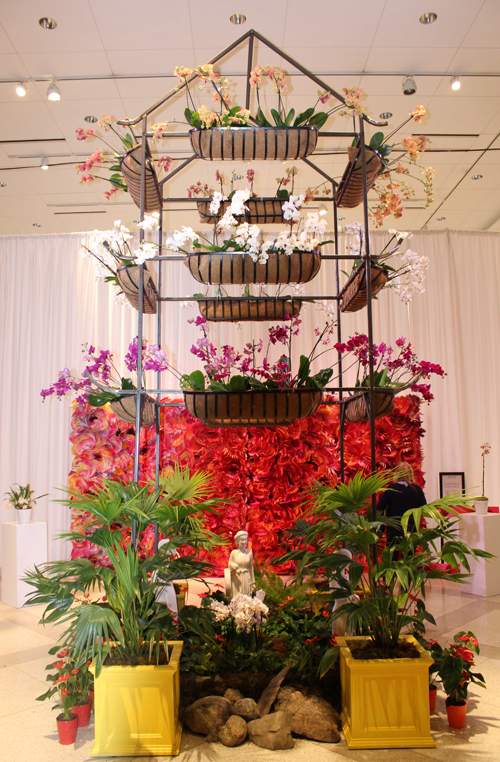 Rare orchids at Orchid Mania in Cleveland Botanical Garden


---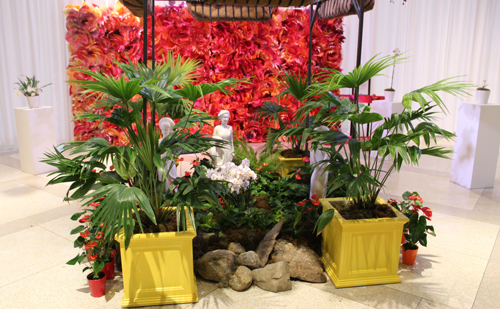 ---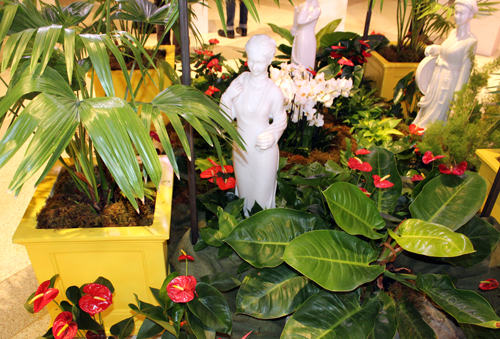 ---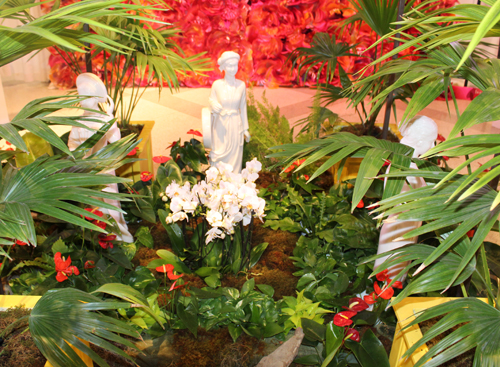 ---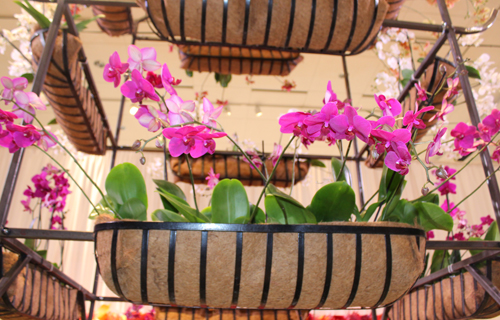 ---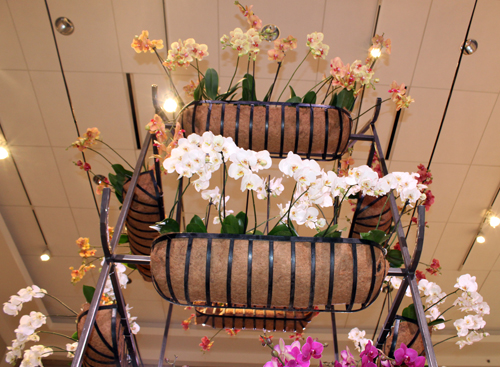 ---
Watch this short video of the rare orchids in Clark Hall.

See more about Orchid Mania

When you are there be sure to pose with the Orchid Mania photo frame.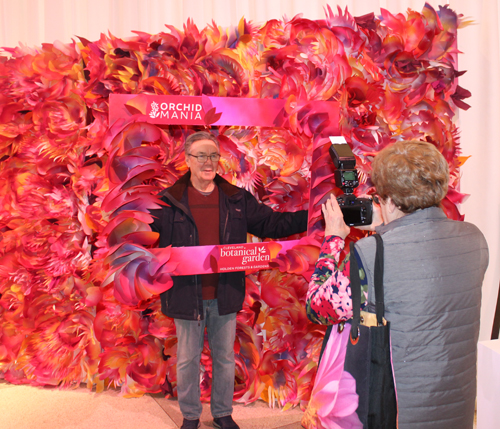 ---
---
Top of Page
Back to the Cleveland Page
Back to Cleveland 101