Euclid Beach Park Pier
Euclid Creek Reservation, Cleveland
June 7, 2019
On Wednesday May 22, 2019 the Cleveland Metroparks had a ribbon cutting ceremony to mark the grand opening of the Euclid Beach Pier.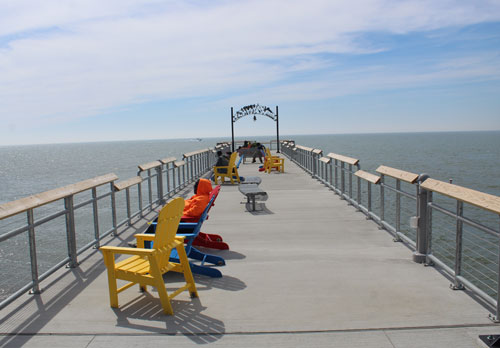 The new pier is 315-feet long and 16 to 24 feet wide, extending 150 feet over Lake Erie. The newest park amenity was designed to improve accessibility and offers guests clear views of the downtown skyline and historic Euclid Beach shoreline.

The pier features three custom archways that pay homage to the historic park and former Euclid Beach Amusement Park.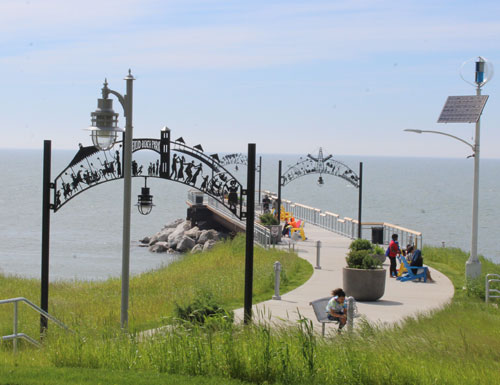 ---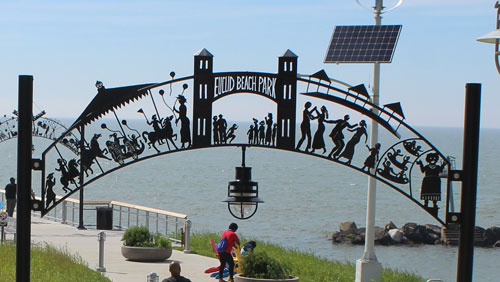 ---
Silhouettes by local artist Brinsley Tyrrell are incorporated in the ironwork and feature images of dancers, carousel horses, steamships, the Thriller Car, Rocket Ship Car, Laughing Sal, and more.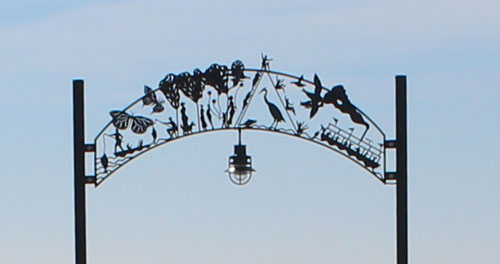 The new view can be enjoyed from permanent benches and Adirondack chairs.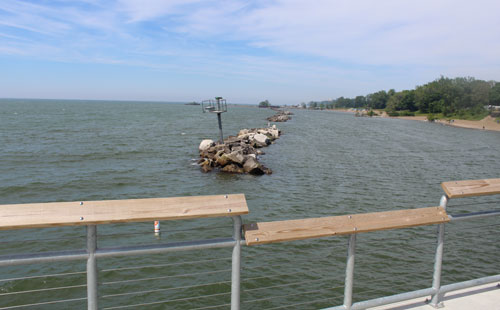 Euclid Beach pier view looking east


---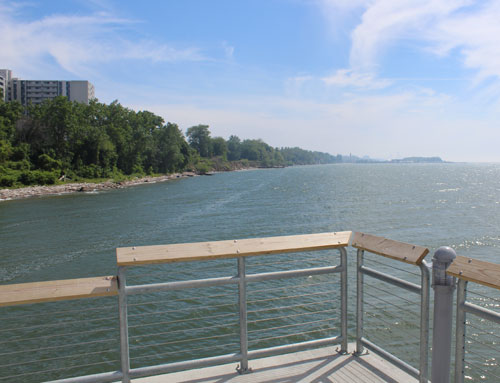 Euclid Beach pier view looking west

---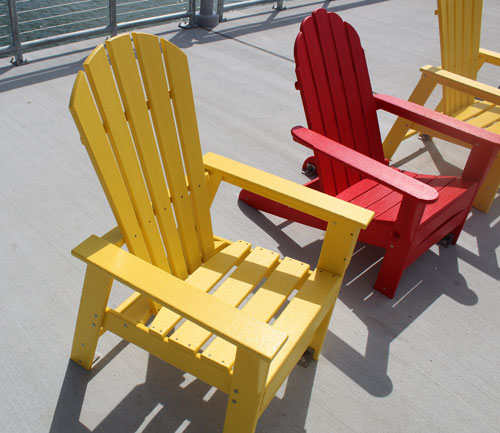 ---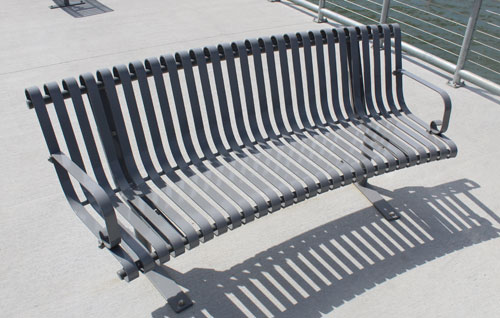 "The new Euclid Beach Pier plays a pivotal role in connecting the community with the lakefront," says Cleveland Metroparks CEO Brian M. Zimmerman. "It not only offers a picturesque location for gathering with family and friends but expands opportunities for nature-based education and programming."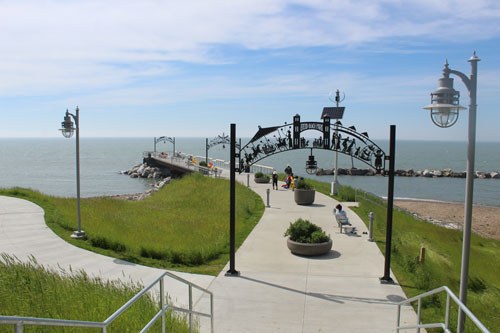 Euclid Beach pier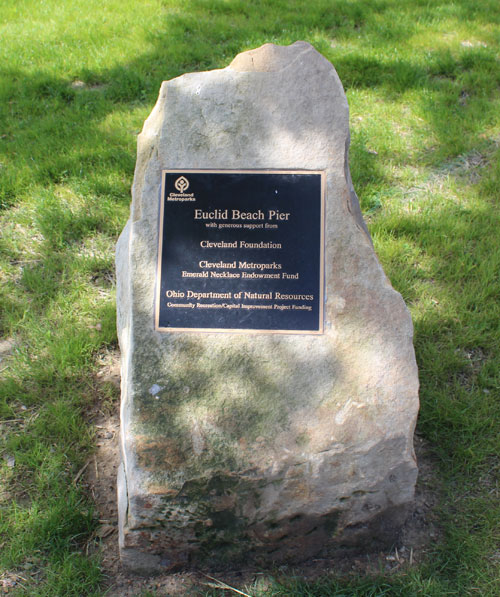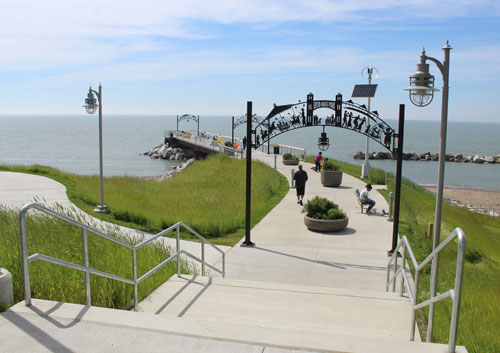 And yes, the new pier is built to endure the severe lake conditions Lake Erie can experience through the winter.

Dan Hanson took a walk out onto the pier. Click the white arrow to watch the short video. Sorry for the wind noise.



In the Euclid Beach Park near the Pier are signs with memories of Euclid Beach.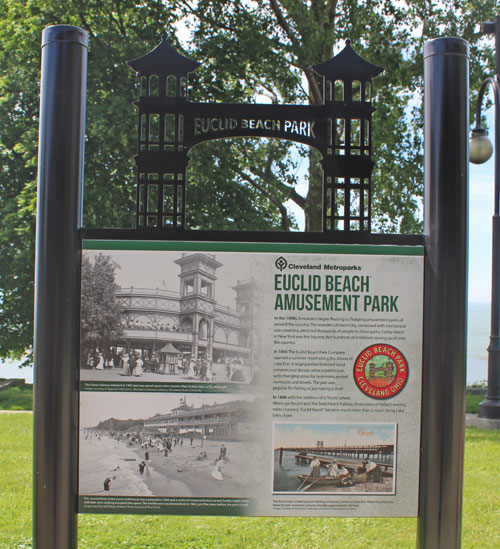 Signs with memories of Euclid Beach
---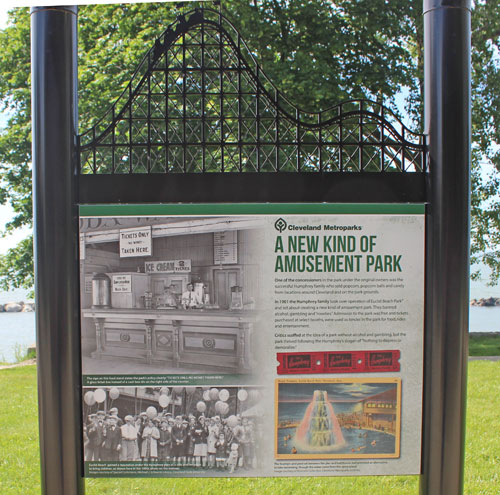 ---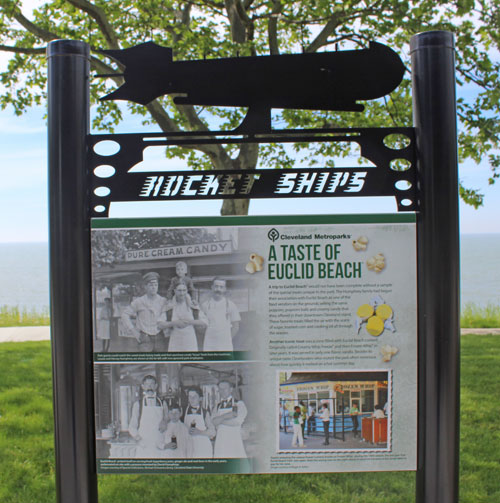 ---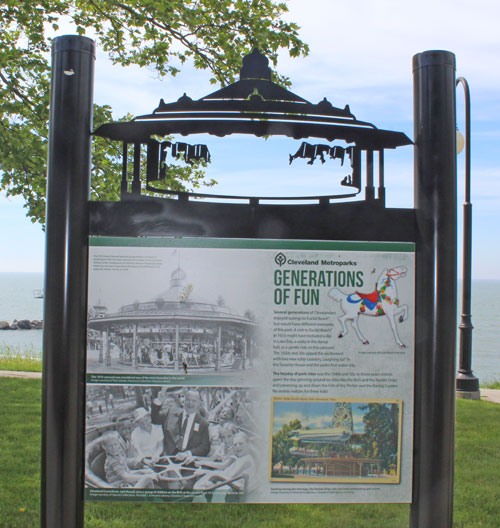 There is a concession stand in the Park. Here is a menu (current as of June 2019)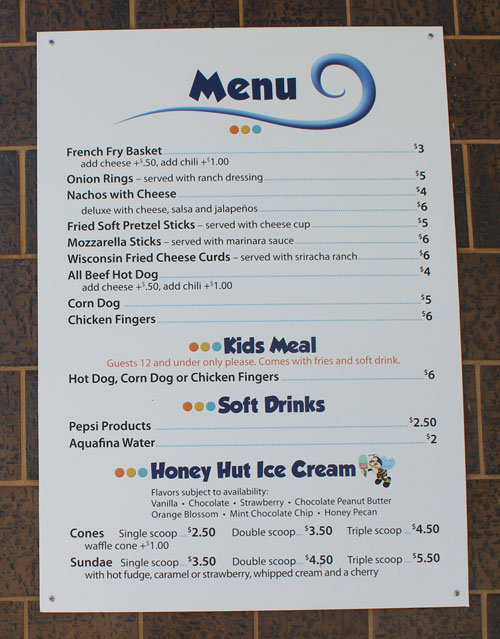 Euclid Beach Park Concession Stand menu


The new pier is a nice new addition to the revamped Euclid Beach Park. It's worth a visit.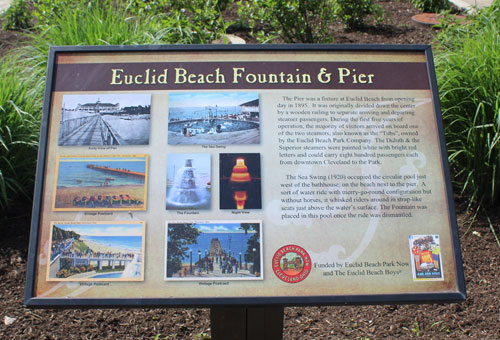 ---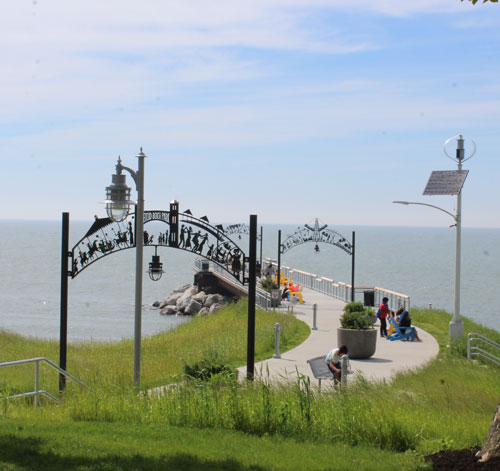 ---
Top of Page
Back to main Cleveland Page




Sign up for our free eNewsletter sent about once every 2 months with special offers, discounts, contests and more specifically for Cleveland area Seniors and Baby Boomers.






Follow us on Twitter