A Christmas Story house in Cleveland
The movie A Christmas Story is a holiday classic. It seemingly airs around the clock for weeks during the Christmas season and an annual Christmas Eve marathon showing attracts tens of millions of viewers. Many parts of the film are now iconic: the leg lamp, th tongue sticking to the flagpole, the bunny suit, the official Red Ryder, carbine action, 200-shot, range model air rifle and so on.
Much of the movie was filmed in Cleveland - at the Higbee's department store and at what has become A Christmas Story House in the Tremont neighborhood of Cleveland.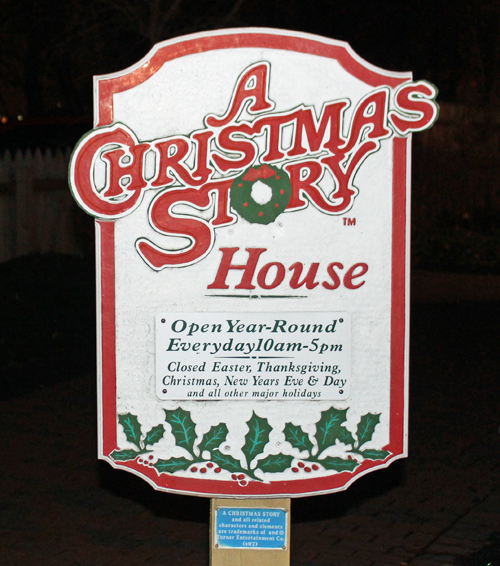 The A Christmas Story House has been restored to the movie condition and has become a popular tourist destination year round, not just during the holidays.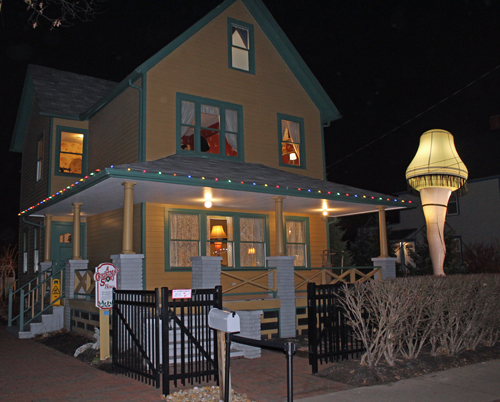 A Christmas Story House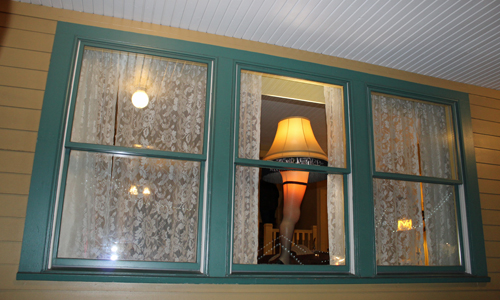 Leg Lamp in the A Christmas Story House window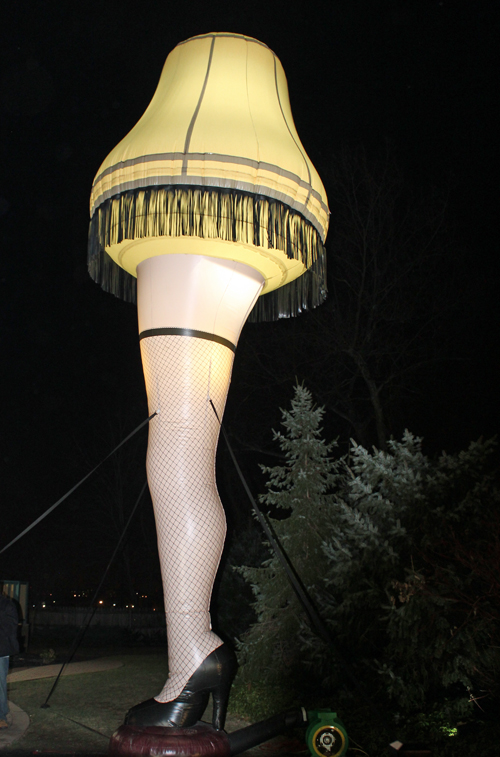 Inflatable Leg Lamp at the A Christmas Story House

Visitors can even book overnight stays in the house to relive their favorite parts of the movie. It is located at 3159 W. 11th St., Cleveland, OH 44109 in the Tremont neighborhood. Just five minutes from downtown Cleveland.



Right across the street is A Christmas Story Museum, which features original props, costumes and memorabilia from the film, as well as hundreds of rare behind-the-scenes photos. Among the props and costumes are the toys from the Higbee's window, Randy's snowsuit, the chalkboard from Miss Shields' classroom and the family car.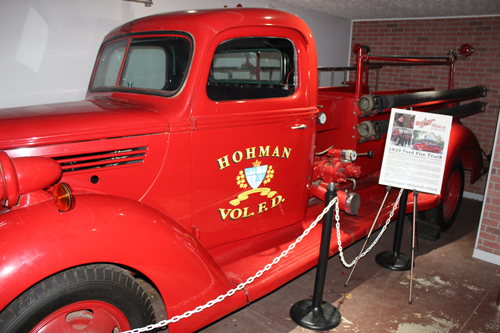 A Christmas Story Museum - 1939 Ford Fire Truck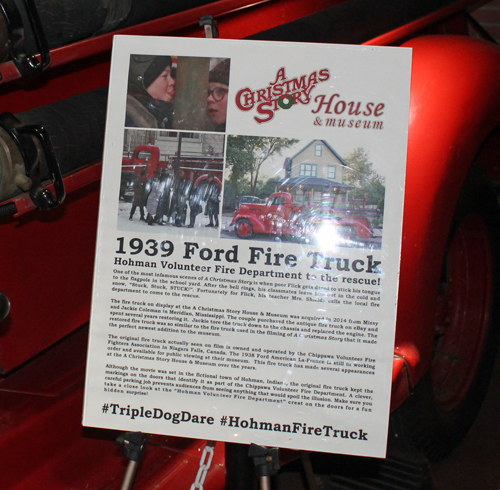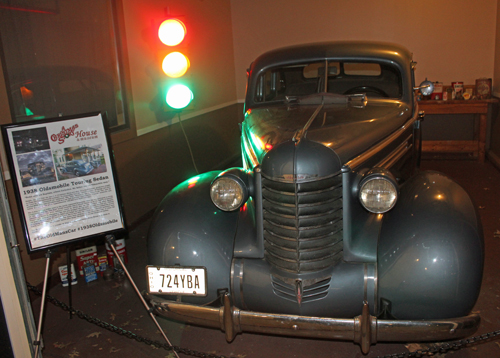 A Christmas Story Museum - 1938 Olds Sedan



There is also a museum gift shop where you can buy your own Major Award Leg Lamp and other movie memorabilia.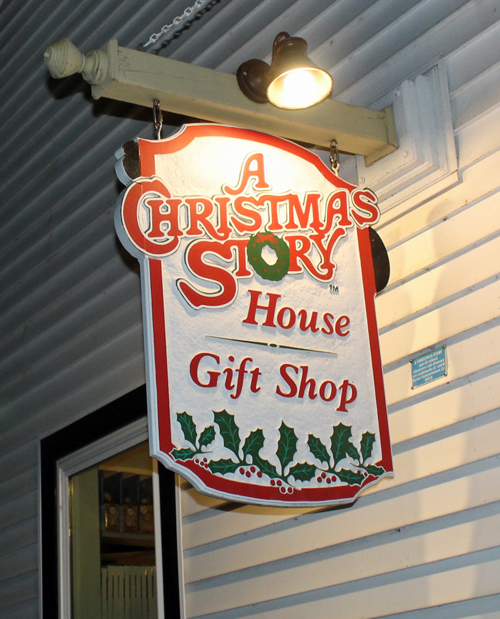 A Christmas Story House giftshop sign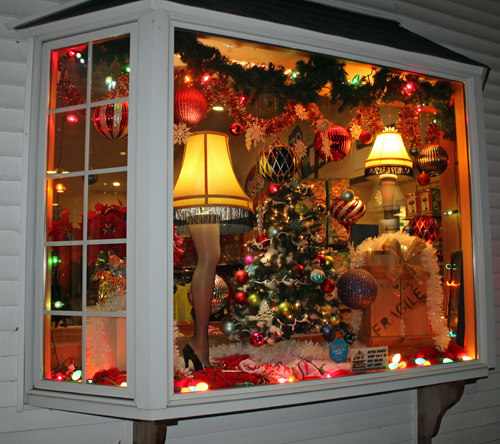 The Christmas Story House is open year round, 7 days a week from 10am to 5pm with extended hours during Christmas time. Tours run every hour starting at 10:15 am. There are two free parking lots and free street parking.

Next to Ralphie's house is the Bumpus House which was the home to Ralphie's hillbilly neighbors, the Bumpuses, and their 785 smelly hound dogs. The Bumpus Hounds are famous for harassing Ralphie's Old Man and stealing the Christmas turkey. Visitors can book a night in the Bumpus House too.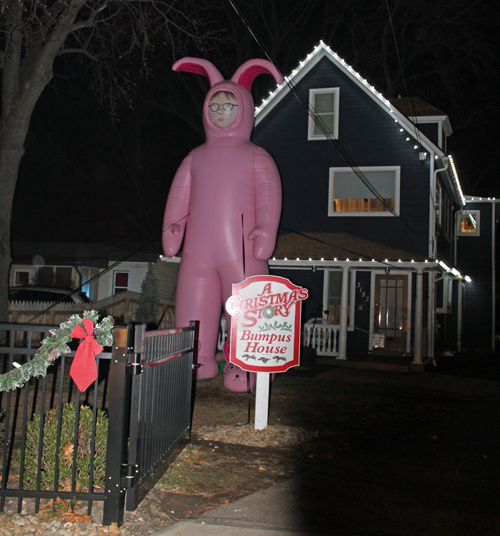 Bumpus House from A Christmas Story movie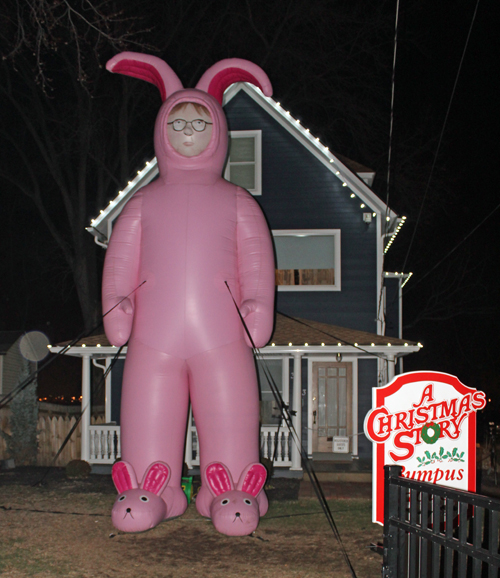 Ralphie in bunny suit inflatable at Bumpus House from A Christmas Story movie


If you live near Cleveland, the A Christmas Story house is a fun, inexpensive destination that will bring back memories. It's worth a trip for fans of the movie from outside the region too. If you visit, be sure you don't shoot your eye out!



---
---
---
Top of Page
Back to the Cleveland Page
Back to Cleveland 101