Your Questions Answered
Q. What carpet material holds up the best?
A. A carpet with a thick dense pile is the best.
To test your carpet pile-stick you finger into the pile. For a good, high quality carpet you should not be able to feel the backing of the carpet.

Q. During the training of my puppy he had a few accidents, thankfully that's over. I cleaned the carpet with vinegar like they say, but now I think I ruined the color of the carpet.
Is it too late to have it professionally cleaned? And what about the smell? I think it seeped right into the pad and surface cleaning isn't going to help that - or is it? Do I have to replace the carpet?
A. If the color of the carpet has been damaged, only dying it will help. If there is only a spot left, proper treatment may remove or at least lighten the spot.
There are chemicals we can use to remove the pet odor. They actually destroy the enzymes which are causing the smell.

Q. Is there anything that can be sprayed on blinds that will keep them from attracting dust?
A. Not that we know of. Actually, wiping your blinds with a dry rag with cause more static, which attracts even more dust.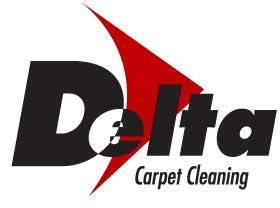 ---
Top of Page
Back to Delta