Cleaning Advice
Q. I have been told that once you clean a rug it gets dirty quicker - that the protection is off. Is this true?
A. With most systems - Yes. You need a low moisture system. Most companies use a detergent which leaves a sticky residue-which attract more dirt.
Our detergent dries into a brittle residue, which is vacuumed up with your vacuum cleaner.

Q. I see ads for carpet cleaning at a huge variety of prices. What is the best way to have it done? Is there really a difference for the average person?
A. For residential cleaning, a low moisture system that scrubs and extracts is best. We charge by the room not by the square foot.

Q. How much should I have to pay to have a chair cleaned? Do I have to take my chairs to the cleaner?
A. Prices vary. We charge $25.00.
With our dry foam system-your chair can be cleaned in your home. Check the label under your cushion. Most manufacturers don't recommend using steam-but only a dry foam-low moisture system.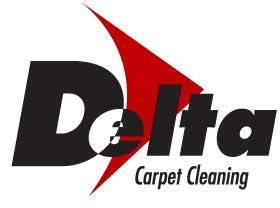 ---
Top of Page
Back to Delta