The Problems With
Steam Cleaning
Most carpet cleaners use steam cleaning, which leaves carpet wet and susceptible to:
Shrinking
Splitting at the Seams
Mildew
Dry Rot
Bacteria
Many other costly problems
Plus carpet cleaned with steam takes hours, or even days to dry and can leave behind a tacky residue, resulting in dingy carpet.

This tacky residue can also cause the carpet to get matted and wear out much faster than it should.

Dry Foam Cleaning

Dry foam extraction cleaning uses a biodegradable foam to reach deep into the carpet and grab onto dirt. A powerful vacuum simultaneously removes the dirt and foam.

Carpet will dry quickly, because no moisture goes through the carpets underside. Therefore there are none of the steam or water related problems enumerated above.

Additionally there is no residue to attract and hold soil in the carpet.

Cost

Dry Foam cleaning is typically more costly than steam cleaning, but will give an immediate better result and will extend the life and beauty of your carpet.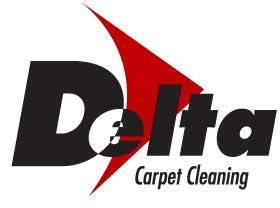 ---
Top of Page
Back to Delta Carpet