Knowing NASCAR: 5th Race Update
By Bob Heiss
Hello all! I hope that each and every one of you had a great St. Patrick's Day as we all did at the Irish American Club East Side.
A few of you have sent in some questions and we'll take a look at a couple of them here, but before we do that let's take a quick look at this past weekends results.
Sunday was the fifth race of the season and NASCAR and the Cup Drivers were in "Thunder Valley", Bristol Motor Speedway, in Bristol, Tennessee.
This concrete half-mile long oval is considered by many to be the fastest half-mile in auto racing and has been compared to "43 jetfighters in a toilet bowl" and "43 cars in a blender". It's fast and furious and more often than not, flared tempers are the final outcome of every race here. This year was no exception as the Toyota's of Joe Gibbs Racing dominated the event, leading 372 of the 500 scheduled laps, with Tony Stewart leading 267 of those laps.
But, as so often happens at Bristol, things don't always go as planned there and the results can be a disaster for someone. Today it was Smoke's turn, getting taken out of the action with just two laps to go. Kevin Harvick shoved the nose of his #29 Shell/Penzoil Chevrolet inside the left rear fender of the #20 Home Depot Toyota Camry, putting it hard into the wall and out of contention.
A Green/White/Checkers finish saw all three Richard Childress Racing Chevy's get by the #11 FedEx Camry of JGR driver Denny Hamlin to give RCR a clean sweep of the top three spots with Jeff Burton in his #31 AT&T Chevy getting the win at the "Food City 500". This was the first time in RCR history that they've pulled off a sweep at the Cup level.
Sprint Cup and Craftsman Truck Series drivers have this weekend off for Easter, but the Nationwide Series heads to Nashville for the Pepsi 300 at the always-fast 1.3 mile Nashville Superspeedway on Saturday.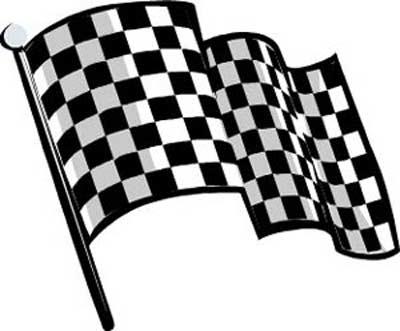 Take care, and remember, "Rubbin's racin'!"
---
Top of Page
Back to NASCAR