Cleveland Seniors Out & About
2015
The Tempest at Great Lakes Theater


Great Lakes Theater (GLT), Cleveland's Classic Company, crowns its 2014-15 season with William Shakespeare magical masterpiece, The Tempest. The production will be performed in the company's intimate and audience-friendly home at the Hanna Theatre, Playhouse Square, April 10-26, 2014. Drew Barr directs the production.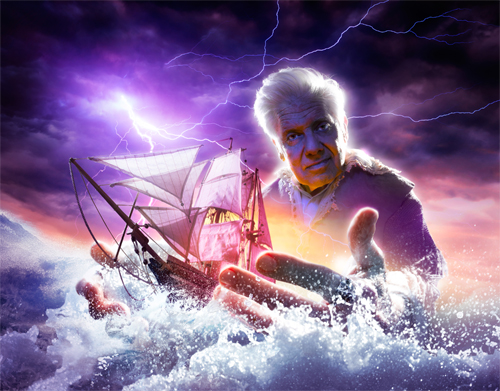 More info on The Tempest at Great Lakes Theater
---
2014
100th anniversary of the birth of Cleveland Mayor Ralph J. Perk
Ralph J. Perk served as the 52nd mayor of Cleveland, Ohio. He was born on January 19, 1914 which makes this the 100th anniversary of his birth. A celebration commemorating the event was held on January 17, 2014 in the Michael Schwarz Library of Cleveland State University (CSU).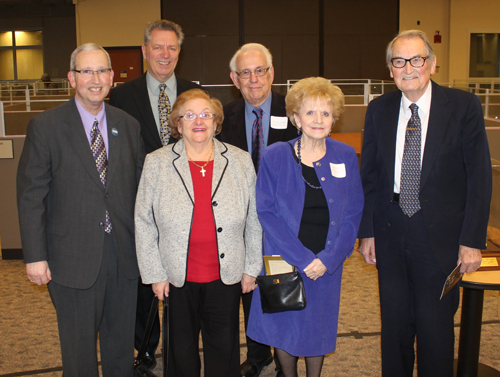 Richard Klein, Rocky Perk, Mary Rose Oakar,
Taras Szmalaga, Irene Morrow and Vlad Rus
See more from the 100th anniversary celebration
---
2013
Cleveland Botanical Garden's Glow at the Garden

Take a train ride through the garden, feast your eyes on over 100 gingerbread houses (you can even decorate your own to take home!), enjoy live seasonal music performances, dozens of trees delightfully decorated by garden clubs, and the twinkling lights. Plus, there are a few new surprises in store for you.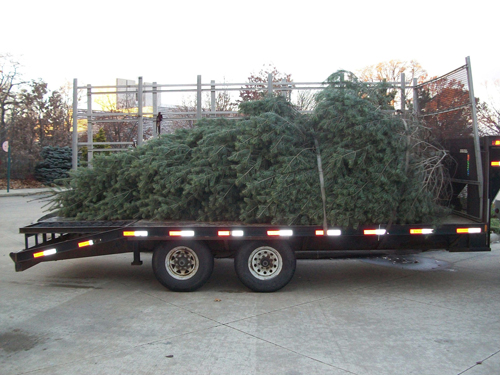 Bringing in the 24' concolor fir tree for the lobby
---
The last Eggshelland - 2013

Ron and Betty Manolio have been commemorating Easter and entertaining the community with Eggshelland since 1957. Ron Manolio passed away last year so Betty and the kids and grandkids decided there should be one last Eggshelland as a tribute to Ron and to thank the community. Enjoy the photos and videos from the last Eggshelland.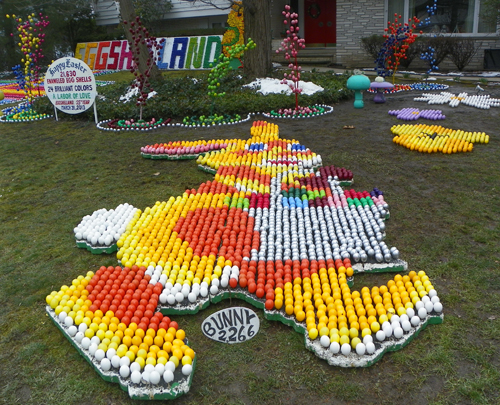 ---
Helen D. Schubert Concert Series
The Cathedral of St. John the Evangelist 2012-2013
All concerts are free and open to the public


---
2012
Spring Fabulous Food Show
---
Cleveland Indians Snow Days
Progressive Field - Ice Hockey Rink, Batterhorn and more

Cleveland Indians Snow Days - Page 2
Indians Mascots having fun at Snow Days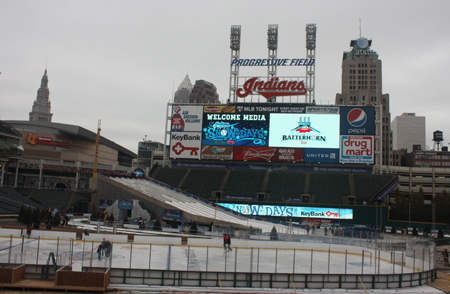 ---
Cleveland Browns Kardiac Kids
Coach Sam Rutigliano and players Greg Pruitt, Mike Pruitt and Don Cockroft talk about 1980

Cleveland Browns
2011 NFL Football Schedule

Flag Day 2011
US Army 236th birthday celebration


---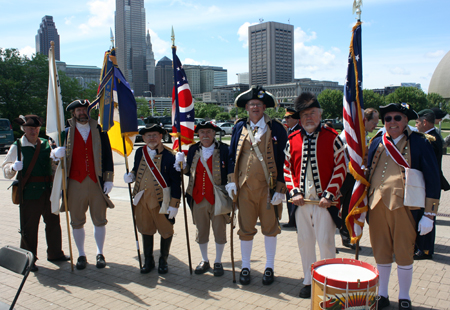 Sons of the American Revolution at Flag Day 2011
---
University Heights Memorial Day Parade
Chaired by Cleveland Senior Anita Kazarian

The Cathedral of St. John the Evangelist
Helen D. Schubert Concert Spring 2011 Series
Free and Open to the Public


---
Restaurant Reviews
from our Secret Senior

Contra Dancing
A FUN form of exercise and a safe way to meet other people

Take a Hike!
Or just a stroll in the nice spring weather


---
Photos of Cleveland Seniors
Out & About
Raisin' Canes Vaudeville Troupe
From the Parma Seniors Center

Snolympics at Cleveland Indians Snow Days
Media preview at Progressive Field

Cleveland Indians Snow Days
Winter Fun at Progressive Field
November 26, 2010 - January 2, 2011



Big Chuck and Lil John Ghoulardifest
Hoolihan, Dick Goddard, Big Chuck, Son of Ghoul and more



2010 Cleveland Oktoberfest
Photos and Music from the Labor Day event

Cleveland National Air Show
Labor Day Weekend 2010

Year of the Tiger sculptures
Public Art in Cleveland - which is your favorite?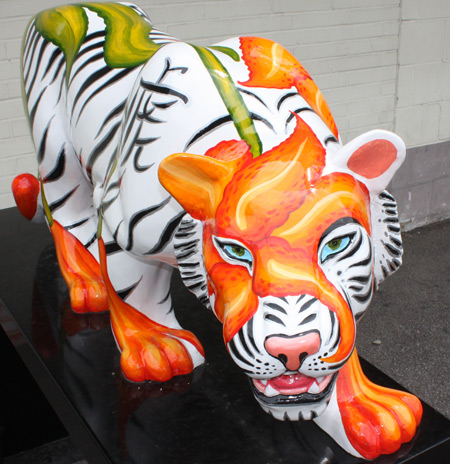 ---
Parade the Circle in University Circle
Photos and Videos from June 12, 2010

Cleveland Indians 2010 Season at Progressive Field
Are you fan enough for the Fan Cave?

EGGSHELLAND Easter Egg Display
Photos and Video of the annual tradition in Lyndhurst

2010 Winter Olympics in Vancouver
Preview from skating stars Carol Heiss Jenkins and Tonia Kwiatkowski

Great Big Home & Garden Expo
I-X Center - February 6-14.

Greater Cleveland Sports Awards
Renaissance Ballroom February 3,2010

Cleveland Indians at Progressive Field
60 years since the 1948 World Series win

Senior Olympics 2009
24th Annual Event included a 97 year old competitor

Horse Fest 2009 at Lake Farmparks
Fun for the whole family

Bruce Springsteen Exhibit Preview Party
Rock and Roll Hall of Fame + Museum - 03-31-09

Cleveland Indians 2009 Season at Progressive Field
Herb Score tribute and more

Baseball Hall of Famer Henry 'Hank' Aaron
Yoder Brothers Memorial Scholarship Dinner - 03-06-09

Zap! Pow! Bam! The Golden Age of Comic Books, 1938-1950
Superman, Batman & more at the Maltz Museum

Israel: Yesterday, Today and Tomorrow
at the Maltz Museum of Jewish Heritage through June 29
Photos and more info on the exhibit

Listen to Maltz Museum Executive Director Judi Feniger speak about the exhibit

66th Annual Fifth Third Bank Cleveland Home & Garden Show
"The Romance of France"
Feb 7-15 - Win free tickets to the Show

Chocolate: The Exhibition
Great Lakes Science Center

St. Patrick's Day Parade
Cleveland 2008

Mercedes Karpinksi Spotts
Receives Dean's Distinguished Alumni Award

Photos from the Cleveland Sports Awards 1-29-07
Bob Feller, Austin Carr, Carol Heiss & more

See Photos of Cleveland Seniors (know anyone?)
From Senior Day at the Zoo

See Photos from the Cleveland National Air Show
Labor Day Weekend 2006

See Photos from the Go Red for Women
Renaissance Hotel 2-2-07

Dancing with the Stars
Menorah Park Adult Day Care Center 3-27-07


---
---
---
---

Top of Page
Back to Arts & Leisure