Knowing NASCAR: Questions Answered
By Bob Heiss
Let's get to a couple of your questions:
First off: "What do I mean by "rubbin's racin'?" A good question so let's take a look.
Unlike the open-wheeled race cars of the IRL, Indy Racing League, or of Formula 1, stock cars (and the trucks) have fully enclosed bodies around the drivers and chassis, much like your everyday car or truck. The wheels and tires are wrapped in fenders and as such, can be used to "assist" another car out of the way.
Kevin's Harvick's move on Tony Stewart this past weekend was a tad more than a rub, but was close. The fenders of these cars are supported by a large, heavy tubular chassis system and they are heavily braced, especially for the short tracks where contact is the order of the day.
Drivers like Dale Earnhardt and Rusty Wallace were not shy about "putting a bumper" to another car to make their pass, usually for a win. Some call it "tradin' paint" but the theory still flies. You put your metal against the other driver's metal, and rub him out of the way.
Next: What do I think about Tony Stewarts trashing Goodyear's tire?
Well, there is a theory in NASCAR and the media that if you want an honest answer to an honest question go talk to Smoke, but you better be ready for an honest answer.
They asked him, and he told them. His feelings were that the tire compound was not right for that specific track and it created a hazardous situation for the drivers. Not just for himself, but for all of the drivers at Atlanta.
Tony is vocal and it comes from years and miles of experience - 13 championships in 12 different forms of major league auto racing over the years have given him some awesome seat time.
I think that it was more interesting that after he let lose on Goodyear a whole lot of other drivers, including Jeff Gordon, Dale Earnhardt and Dale Jarrett came forward to support Tony and his thoughts. They may not have agreed on the manner in which he delivered it, but the agreed wholly with his message.
By the way, Tony did come out and publicly apologize to the employees and workers at Goodyear. Included here is his statement from his web-site:
"My comments last week (following the NASCAR Sprint Cup Series race at Atlanta Motor Speedway) were made in frustration and made to get Goodyear's attention. But what I overlooked when I made those comments was that they affected people who had nothing to do with the racing program. I want to apologize to the people who work in the factories and the union workers at Goodyear.
We realize that they're working hard just like everybody else, and we realize that Goodyear as a whole works hard too. But our comments last week were not meant to offend those people, because they're not the ones making the decisions about the racing tires we use here at the track.
"A lot of the people that Goodyear brings to the track aren't necessarily engineers and they don't make the decisions on what compounds and constructions (of tires) that we'll race on, but they're the people who are here as early as the teams are and leave as late as the teams do because they're here mounting and dismounting tires and unloading and loading trucks.
A lot of those people have become friends over the years, and that's another group of people we didn't mean to offend with our comments. Our comments were strong to get somebody's attention high up in corporate at Goodyear. It wasn't meant to offend anyone else."
Tony will always been honest with his answers. He means what he says and he says what he means. He is one of the few remaining drivers that are not necessarily the most "correct" speakers, but he is honest.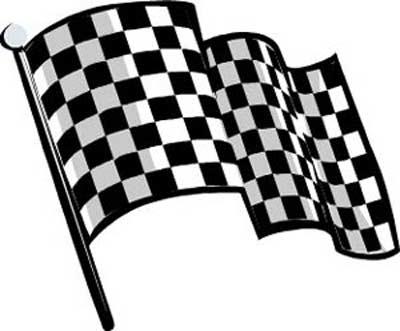 Take care, and remember, "Rubbin's racin'!"
---
Top of Page
Back to NASCAR