What's at the Movies
Movie Reviews by Carolyn McFaul


Carolyn won't be telling you how you should feel about a movie - only you know what you like or don't like, but it may help if you have an idea what the movie is about and maybe just a brief comment - you know - one friend to another.
Agree or disagree, Carolyn would love to hear what you think. Click on the link to E-mail your thoughts to Feeedback@ClevelandSeniors.com
---


Interview with Rick Porrello
Author of the Danny Greene story - Kill the Irishman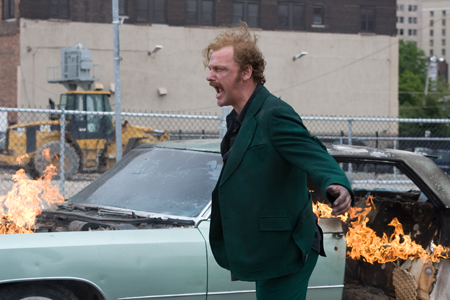 Ray Stevenson as Danny Greene
---
Top Ten Scariest Movies
Do you agree with the list?

What's at the Movies - July 2009
Angels and Demons and Night at the Museum: Battle of the Smithsonian

What's at the Movies - May 2009
The Curious Case of Benjamin Buttons, Duplicity, State of Play, The Soloist, Ghost of Girlfriends Past


Watch the latest movie trailers for free!


---
Watch the latest movie trailers for free! (below)





What's at the Movies - May 2008
88 Minutes, Made of Honor, What Happens In Vegas

Young at Heart movie review
Reviewed by one of the lucky ClevelandSeniors.com winners

---
---
A message from Carolyn (May 2008):
Lately there hasn't been a big selection of movies that my friends and I want to see, so our choices are limited. Of course, that doesn't mean that people want to see the same movies we choose.
So many of the movies out today are remakes of old movies. I remember them from the first go round and if I didn't care for the first one I probably won't bother with the remake.
Also - I usually ignore the people critiquing movies. So often they criticize something that my friends and I really enjoy. We just go to be entertained and maybe the other critic's have a better understanding of "film stuff". I don't care about that - I just like to go to the movies.
So I guess I'm telling people not to listen to me either. Give it a try. Going to movies is fun. But - if you want to know what I think, I'm always willing to tell you.
What's at the Movies - January 2008 - Part 2
P.S. I Love You, August Rush, The Golden Compass, Charlie Wilson's War, The Water Horse: Legend of the Deep

What's at the Movies - January 2008
Michael Clayton, American Gangster, Dan in Real Life, Gone Baby Gone

What's at the Movies - Summer 2007
Mr. Brooks, Oceans Thirteen, Evan Almighty, Evening, Knocked Up

What's at the Movies - March 2007
Charlotte's Web, The Good Shepherd, Night at the Museum, The Pursuit of Happyness


---
---
Carolyn McFaul's Predictions
for the 79th Annual Academy Awards

What's at the Movies - August 2006
Lady In The Water, Miami Vice, You Me and Dupree, Talladega Nights - The Ballad of Ricky Bobby

What's at the Movies - July 2006
The Devil Wears Prada, Superman Returns, Pirates of the Caribbean: Dead Man's Chest

What's at the Movies - June 2006
The DaVinci Code, The Poseidon, The Breakup

What's at the Movies - April 2006
The Pink Panther, Nanny McPhee, Failure to Launch, Eight Below

What's at the Movies - August 2005
Wedding Crashers, Bad News Bears

What's at the Movies - March 2005
The Aviator, Million Dollar Baby, The Wedding Date, Sideways, Hide & Seek, Beyond the Sea, Finding Neverland, In Good Company

Best Movies of 2004
Carolyn's Picks

What's at the Movies - Holidays 2004
The Polar Express, Alfie, Shall We Dance, Christmas with the Kranks, Bridget Jones (The Edge of Reason)

What's at the Movies - July 2004
The Stepford Wives, Harry Potter and the Prisoner of Azkaban, The Terminal, The Notebook, The Day After Tomorrow

What's at the Movies - May 2004
Man on Fire, The Ladykillers, Connie & Carla, Laws of Attraction, 13 going on 30

Razzie Awards Nominations
for Worst Film and Actors

What's at the Movies - January 2004
Love Actually, Master and Commander, Last Samurai, The Missing, Something has to give

What's at the Movies - August 2003
Bend it like Beckhorn, Finding Nemo, Johnny English, Lara Croft - The Cradle of Life, Seabiscuit

More What's at the Movies
Black Hawk Down, Panic Room, Murder by Numbers, The Rookie, Collateral Damage

What's at the Movies
Showtime, Ocean's Eleven, Snow Dogs, Royal Tennenbaums, The Others, The Mothman Prophecies, Lord of the Rings, Harry Potter, Dragonfly, Gosford Park, A Beautiful Mind


---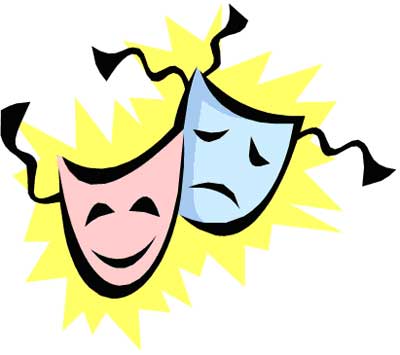 ---
Top of Page
Back to Arts & Culture for Boomers and Seniors