Johnny Carson
1925-2005
Johnny Carson, host of NBC's "The Tonight Show" for nearly 30 years, died Sunday January 23, 2005 of emphysema. Carson was a longtime smoker and had announced in 2002 that he was suffering from the disease.
Of course we all know that Johnny Carson was host of the Tonight Show from October 1, 1962, to May 22, 1992, taking over from Jack Paar and handing off to Jay Leno after 4,531 episodes.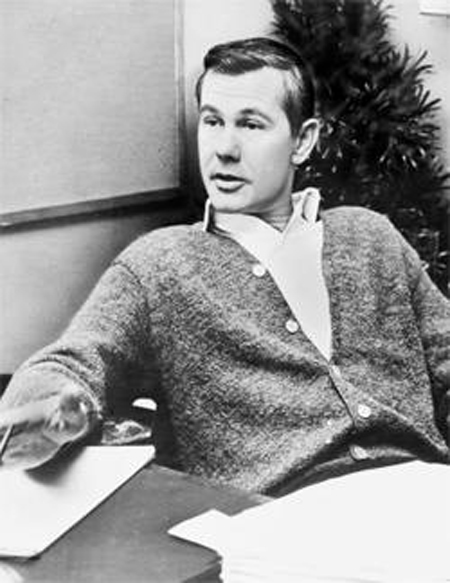 Johnny Carson in 1965



Here are some comment from Cleveland Seniors who remember the king of late-night TV. (Send your comments to feedback@ClevelandSeniors.com)
His grin always made me smile

He was always able to be funny with out being off color or dirty.

Johnny We Hardly Knew You

Never tried to steal the attention away from his guests.

Loved the way he played off of Ed McMahon and his guest.

Really liked his animal segments. I always laughed out loud.

I remember as a child it was always a treat to be able to stay up to watch Johnny Carson. We usually fell asleep, but always with a smile. In later years at work, the first thing every morning somebody would say "Did you see Carson last night?" And everybody always said yes and we would laugh all over again at some of his jokes.

Frankly, I always liked Jack Paar better, but Carson was very good. I enjoyed watching him.

His timing was always perfect. As a stand up comedian myself I really respect that because it is so hard to do and makes everything work.

He could be funnier with his eyes than most of today's comedians can using words.
---
---
---
Top of Page
Back to TV for Cleveland Seniors and Baby Boomers