Tall Ships Festival
Port of Cleveland
July 4-7, 2013
The Port of Cleveland Tall Ships Festival was presented by The Rotary Club of Cleveland on July 4 - 7, 2013.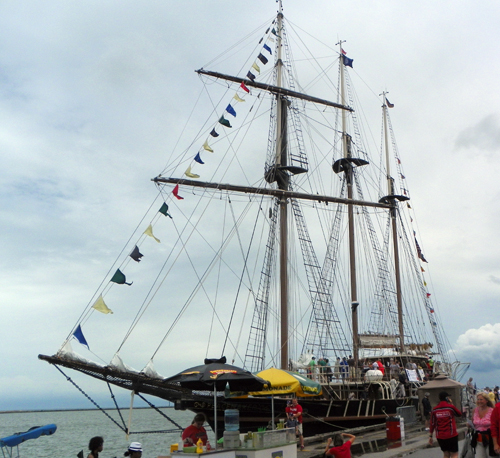 Rotary, founded in 1905, is an international association of more than 1.2 million business and professional leaders in over 200 countries and geographical areas who provide humanitarian service, promote ethical standards, and help build good will and peace in the world.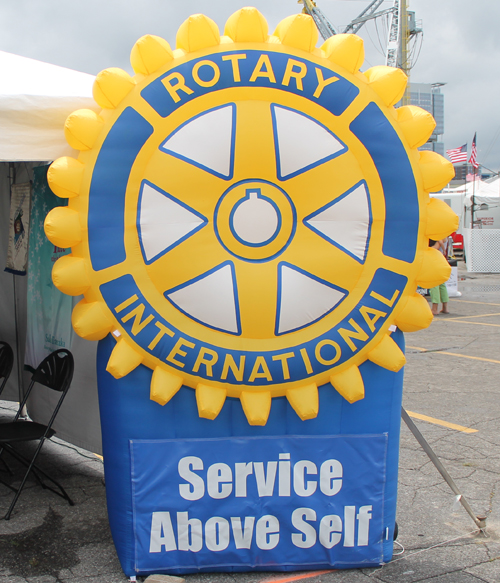 The Rotary Club of Cleveland is a 501(c)(4) non-profit organization operated for the betterment and promotion of social welfare in Cleveland, Northeast Ohio and the World. All net proceeds generated from the Tall Ships Festival will be used to support their mission. See www.clevelandrotaryclub.com for more information about their contribution to the community.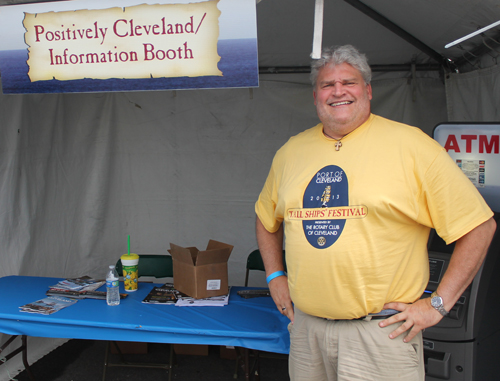 Rotary volunteer Lauren Lanphear



On July 3, 2013 a fleet of magnificent Tall Ships sailed into the Port of Cleveland to participate in a 4-day, fun-filled festival. The Rotary Club of Cleveland hosted about 10 replica historic vessels in honor of its long-time commitment to the people of the City of Cleveland.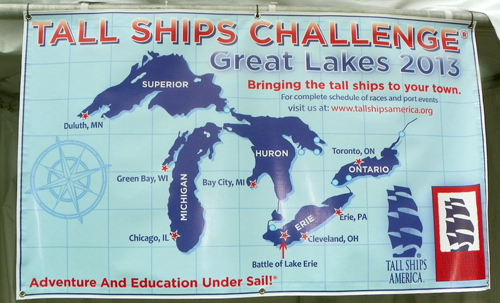 The Festival showcased the diverse Great Lakes maritime history, spotlighting environmental themes while promoting youth leadership through sail training.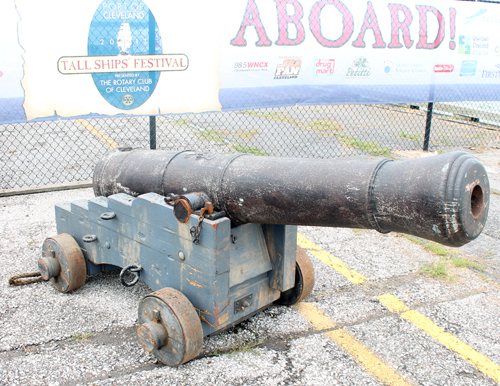 Visitors boarded the vessels, met the crews and experienced the heritage these ships symbolize. And, of course, there were pirates!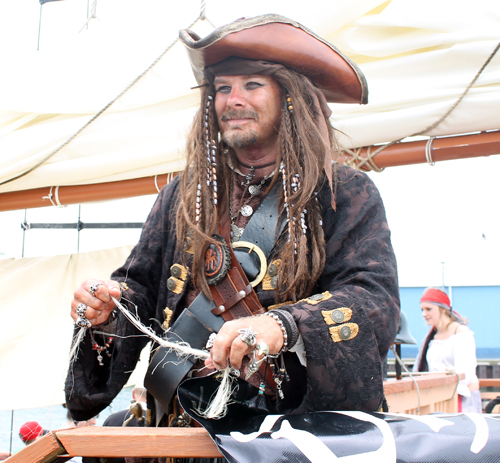 Is that Captain Jack Sparrow?


---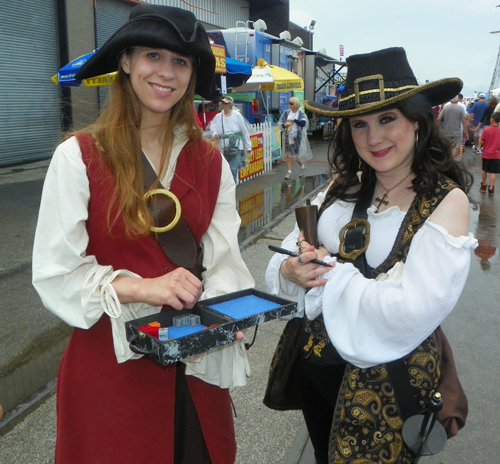 Not all pirates were men


---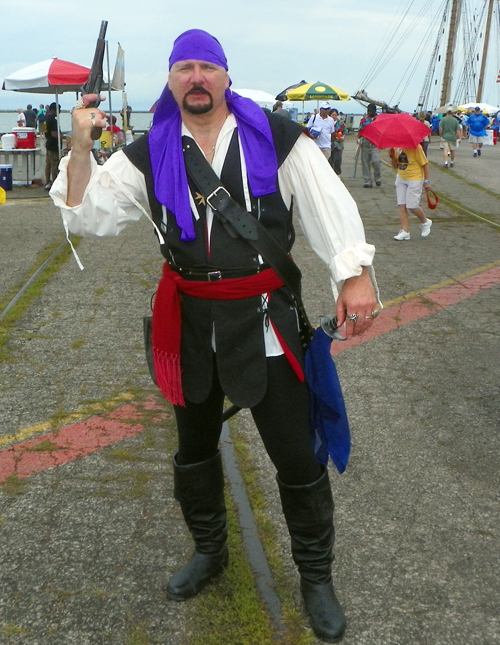 Some pirates had weapons


---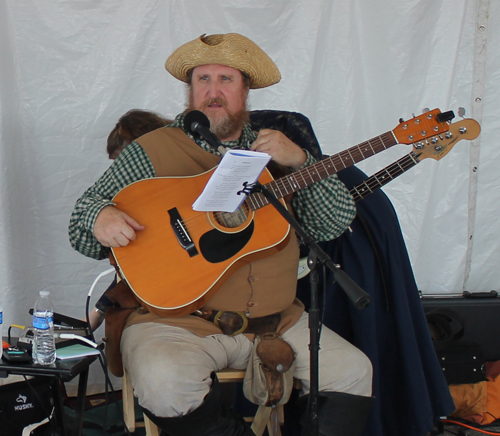 Other pirates had guitars


---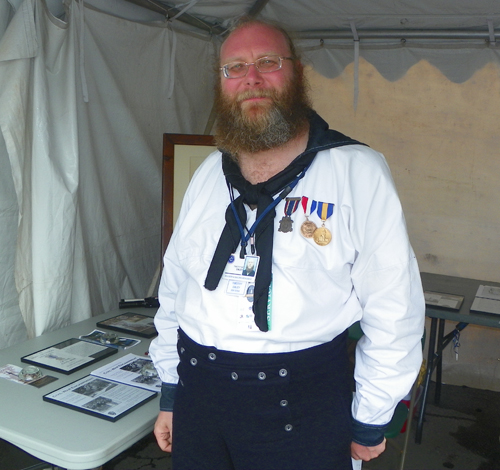 Tim Daley of the Soldiers and Sailors Monument


---
This year there is a commemoration of the War of 1812 which will continue with the re-enactment of the Battle of Lake Erie. The Battle of Lake Erie was the turning point of the War of 1812 because once the British lost control of the Great Lakes, they lost the transportation highway.

Peter Huston is Director of the 2013 Battle of Lake Erie Bicentennial put on by the non-profit The Perry Group.





The Perry Group is working to promote a world class celebration of Commodore Perry's War of 1812 victory of the British in the Battle of Lake Erie in September of 2013 which will include tall ships, parade of sail, music and more.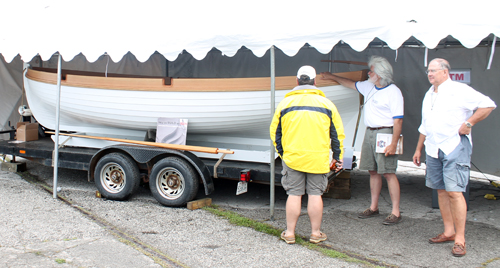 ---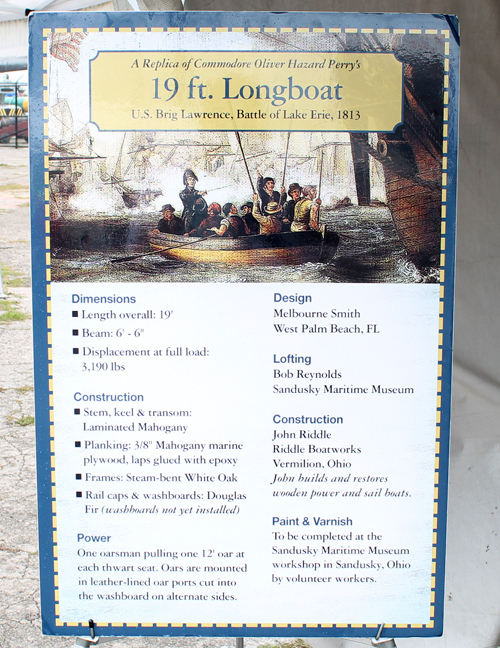 Don't give up the ship!

See more about the Battle of Lake Erie and the celebration at www.battleoflakeerie-bicentennial.com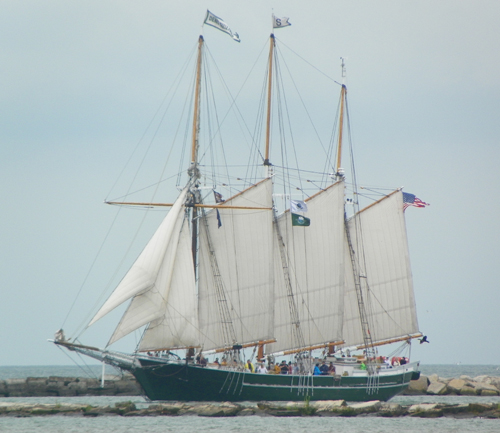 A Tall Ship® is a large sailing vessel. Tall Ships® encompass, among others, barques, barquentines, sloops, and schooners. There are several classes, depending upon their size and sail. See more at http://www.clevelandtallships.org/
Page 2 - Pictures of the Tall Ships

Page 3 - Women Sailors and more


---
Top of Page
Back to the Cleveland Page