Boy Scouts of America
100 Years of Scouting
For 100 years, the Boy Scouts of America has created a strong foundation of leadership, service, and community for millions of America's youth. Through A Year of Celebration, A Century of Making a Difference, they will demonstrate the incredible impact of a century of living the Scout Law.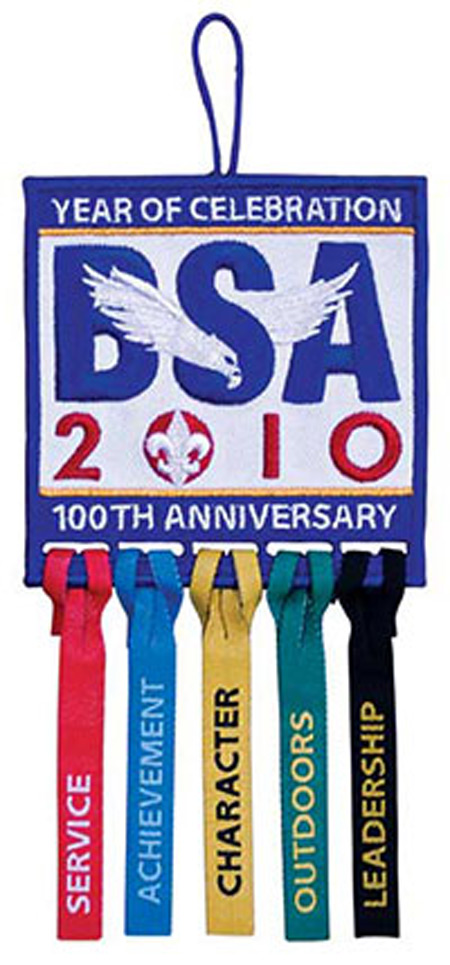 As the 100 Years of Scouting website says, "Celebrating the impact that 100 years of Scouting has had on the lives of millions needs more than a single date on the calendar. So, we've launched a series of national and local programs that span two years. And we're inviting everyone in America to get involved."
That page also lists 10 ways you can become involved in the action.
In Cleveland, the Boy Scouts made their presence known with over 1,000 Scouts and supporters marching in the annual St. Patrick's Day parade. Over 400,000 parade attendees watched the Scouts march.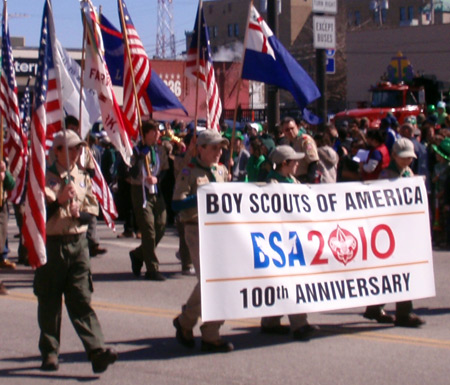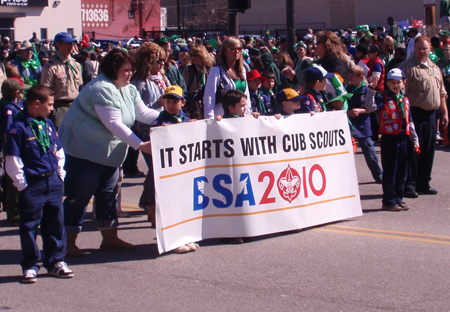 As the banner says, It Starts with Cub Scouts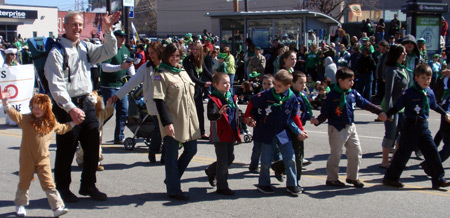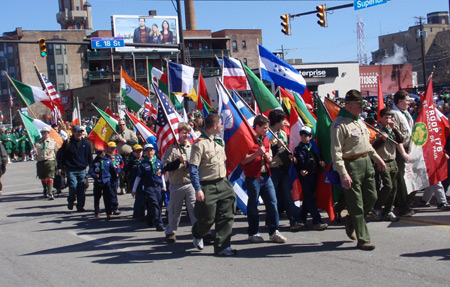 The Scouts showed the global reach of scouting by carrying flags of nations with Scouts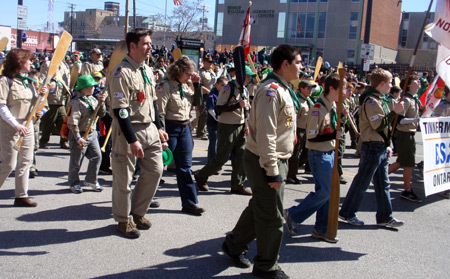 A group of Scouts from Ontario Canada carried oars as they marched in the parade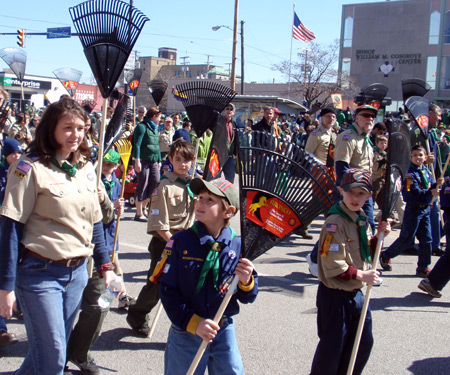 Other Scouts carried rakes to indicate Service

Watch a short video of the Boy Scouts marching in the Cleveland St. Patrick's Day parade.

Congratulations to the Boy Scouts of America for 100 Years of Scouting. We wish you 100 more.
---

---
---
Top of Page
Back to Memories for Cleveland Seniors