Where is Squire's Castle?
Did you know that we have a castle right here in Cleveland? Even better, some say it is haunted by the wife of the owner who supposedly tripped and died in the castle.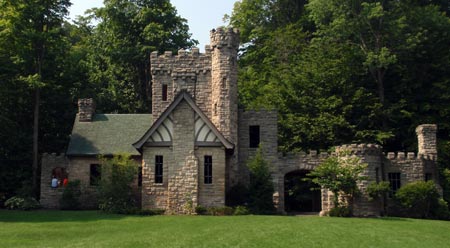 The castle was built in the 1890s by Feargus B. Squire. Squire was planning on building a country estate on the property and the castle was to be the gatekeeper's house. The country estate was never built.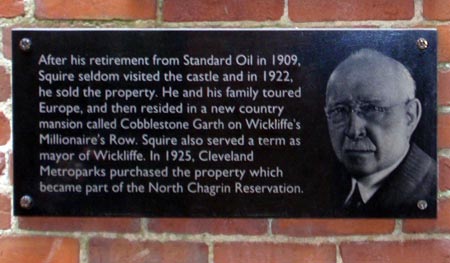 Feargus Squire was a co-manager at the Standard Oil Company with John D. Rockefeller's brother Frank. He worked at Standard Oil until his retirement in 1909.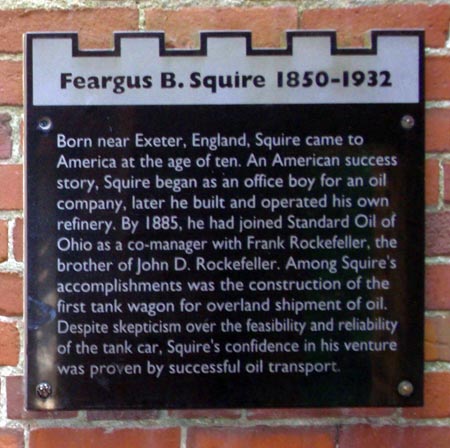 He had purchased the surrounding 525 acres of land for his country estate but seldom visited the property and eventually sold it in 1922. The Cleveland Metroparks acquired it in 1925 as part of the North Chagrin Reservation.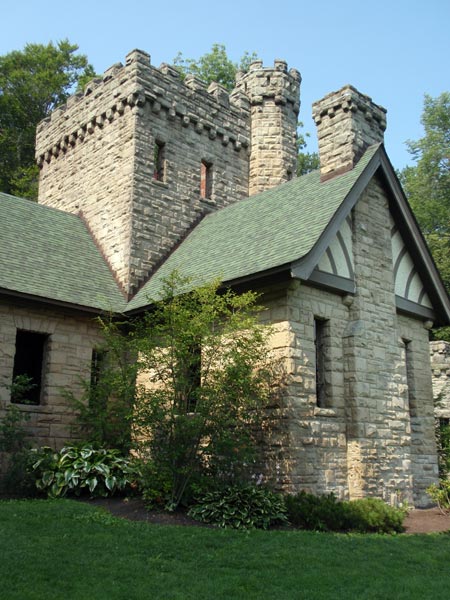 Squire's Castle is open to the public for free. It has open windows and the second story doesn't have a floor.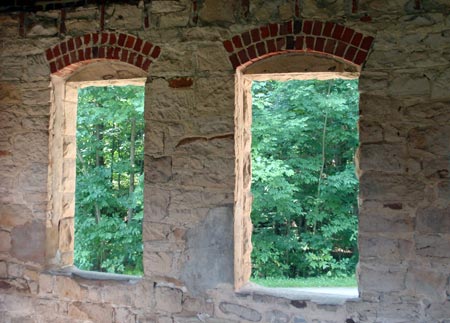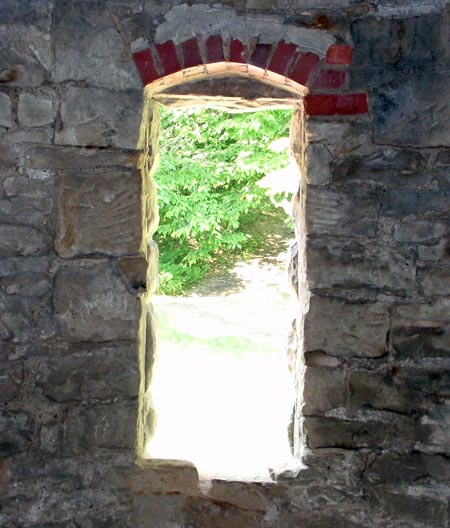 There are two fireplaces, one of which has several informative plaques mounted above it.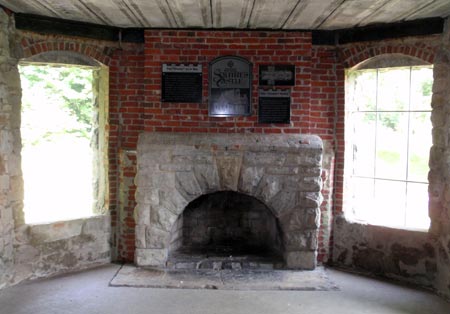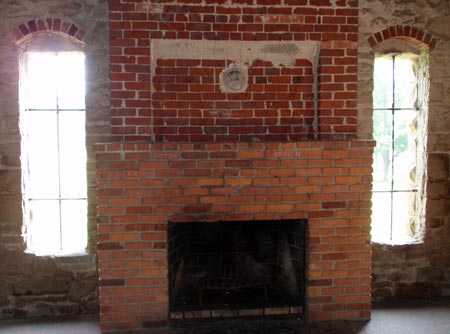 Here is a map of the layout.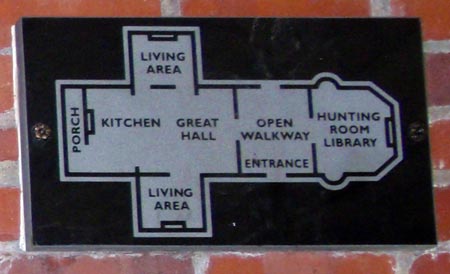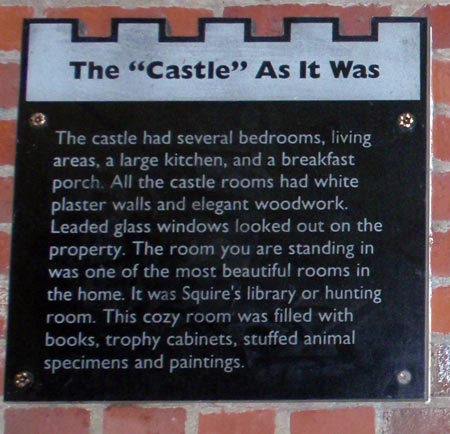 Castles in general are mysterious and Squire's Castle is no exception. Rumor has it that Feargus Squire's wife, Rebecca broke her neck in the Castle and her ghost still haunts the place. Reports suggest that she actually died in Wickliffe, Ohio, in 1929, years after the property was sold.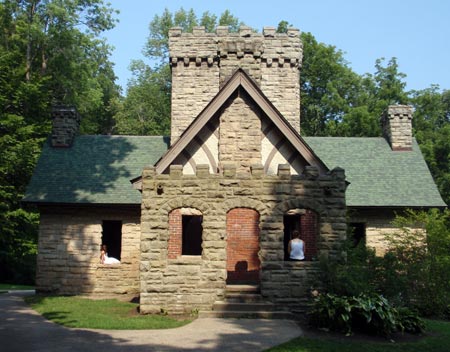 No, that's not the ghost of Rebecca Squire in the window in the photo above. It's actually a woman in a bride's dress posing for a photographer. Squire's Castle is a great place for photo shoots or just hanging out as seen by the teens in the other window.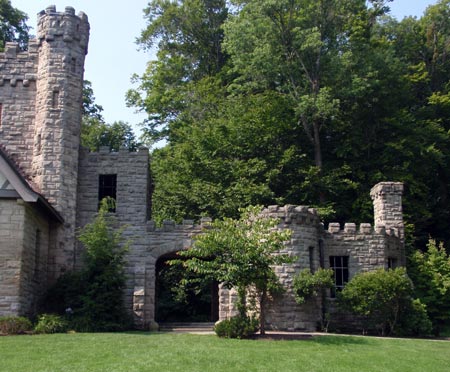 Squire's Castle is a fun place to visit and is located in the North Chagrin Reservation of the Cleveland Metroparks.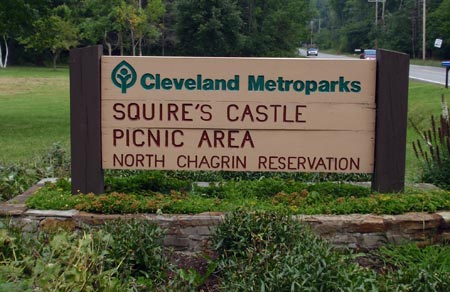 Squire's Castle Picnic Area is located off Chagrin River Road in North Chagrin Reservation, south of Chardon Road/Route 6 in Willoughby Hills.
Enjoy these photos until you can visit yourself.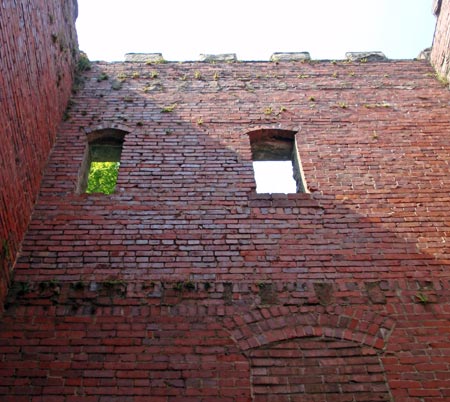 ---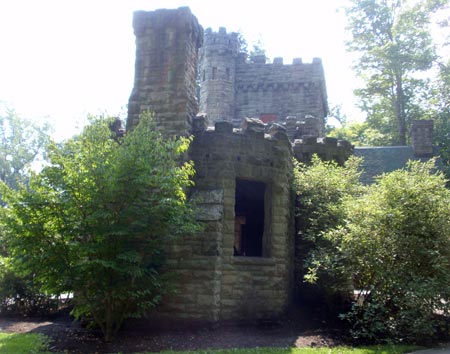 ---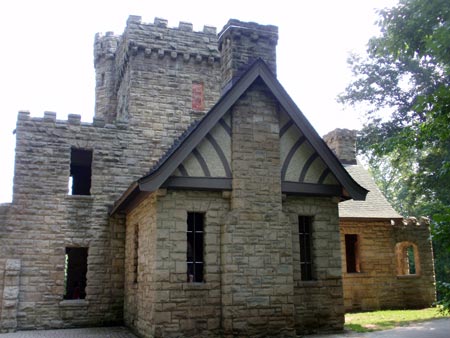 ---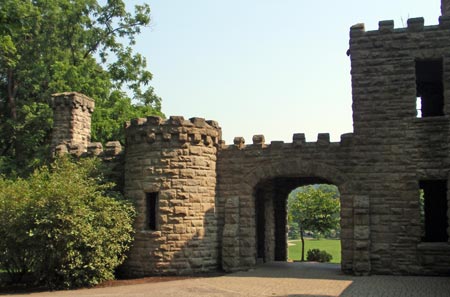 ---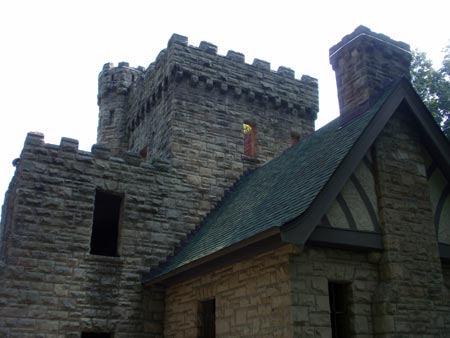 ---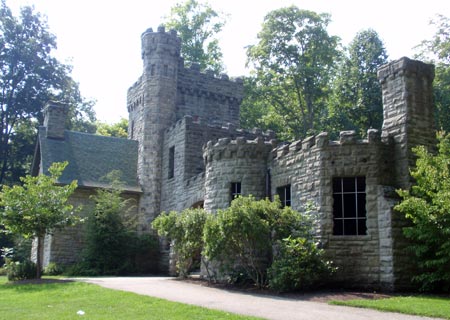 ---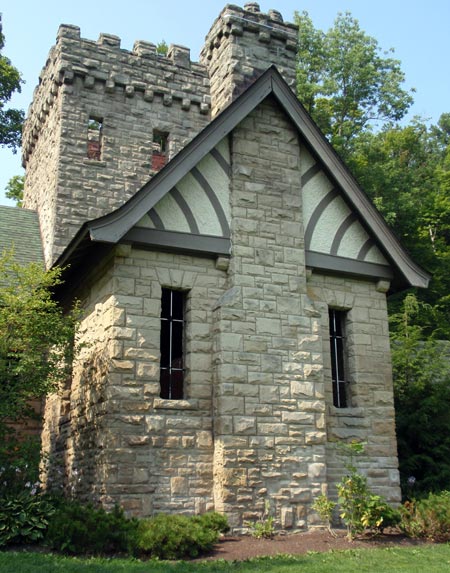 ---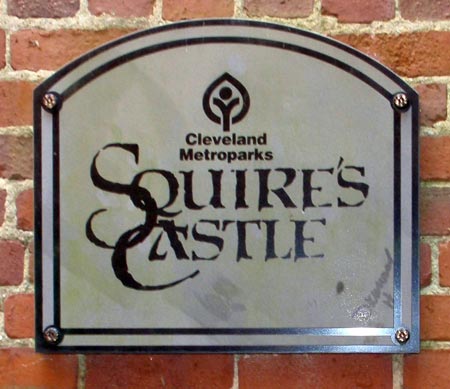 ---

Send us your memories of Squire's Castle


---
Top of Page
Back to Cleveland Photo Quiz