Do you remember...
the Robot from Lost in Space?
Danger Will Robinson!
We've all heard that famous line from the Lost in Space TV show that ran from 1965-1968.
The first show aired September 15, 1965 with the plot set in the "future" of 1997. In that first episode, the Robinson Family takes off in 1997 on the Jupiter 2 spacecraft for a journey to Alpha Centauri.
But before liftoff, an enemy government spy Dr. Zachary Smith planned to destroy the spacecraft. His plan backfired and and he became trapped on board. He also accidentally destroyed the Jupiter 2's guidance system and they all become Lost in Space.
One of the crew was a robot, called Robot, who was almost a pet to the young Will Robinson played by actor Billy Mumy.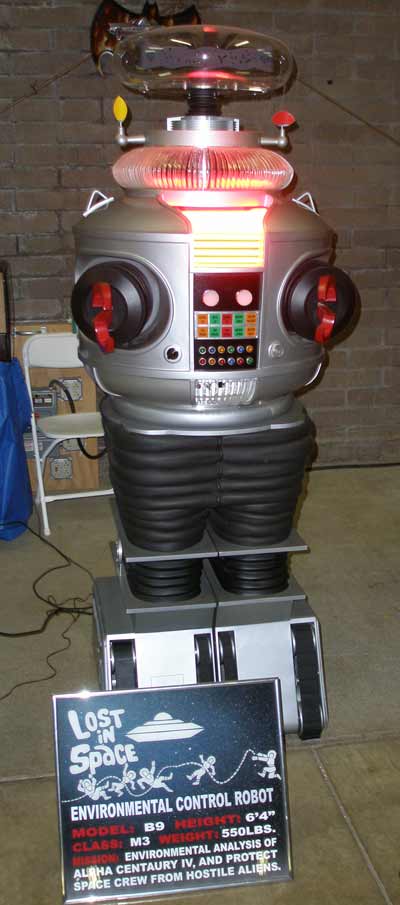 This Lost in Space Robot was on display at the Ghoulardifest in Medina.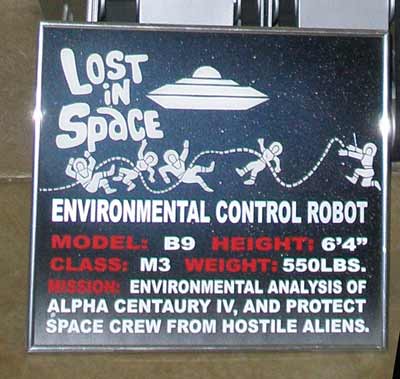 According to the show, the robot's mission was to
Preserve the Robinson family

Monitor Planetary environment
Give sufficient WARNING!!! if danger is imminent
It was created by Robert Kinoshita who also created Robby the Robot from "Forbidden Planet".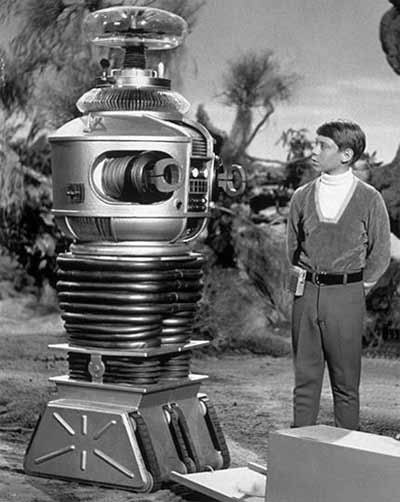 Will Robinson (actor Billy Mumy) and
the Robot from Lost in Space
---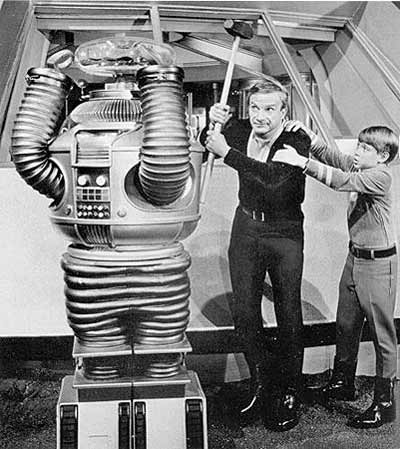 Dr. Zachary Smith (Jonathan Harris ) and Will Robinson (Billy Mumy) and the Robot from Lost in Space
---
Remember the insuling terms Dr. Smith called the Robot? These "Smithisms" included:
Blundering Bag of Bolts

Computerized Clump

Hopeless Heap of Tainted Tin

Tin-Plated Tyrant
and dozens more.
---
---