Where is this statue of
former Cuyahoga County Prosecutor
John T. Corrigan?
It's not often that a city honors a prosecutor with a statue. John T. Corrigan served as Cuyahoga County Prosecutor from 1957-1991.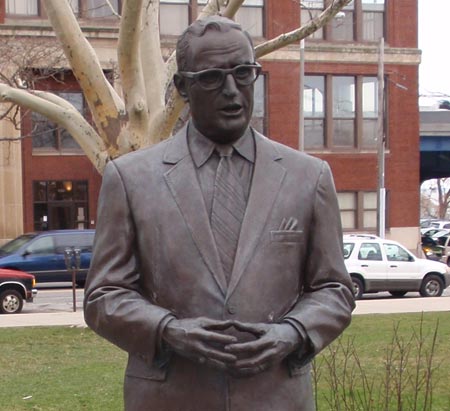 The inscription on the plaque reads:
Born in Cleveland Ohio 1923. Son of Irish Immigrants. One of six children. Known as "John T." He and his wife Virginia had six children. Graduated St. Ignatius HS, John Carroll University and Case Western reserve University School of Law.
Served the public and his country for almost a half century as a soldier, state senator and Cuyahoga county prosecutor.
Served in World war II in the European and Pacific Theaters. Decorated war veteran, lost his right eye in the Battle of the Bulge
Elected as a state senator in 1952. Elected as Cuyahoga County Prosecutor in 1956. He served an unprecedented 35 years as the Chief Law Enforcement Office for Cuyahoga County.
Died in Cleveland, Ohio 2003.
His legacy was his honesty, his integrity, the manner within which he lived his life and the thousands upon thousands of people he touched by example.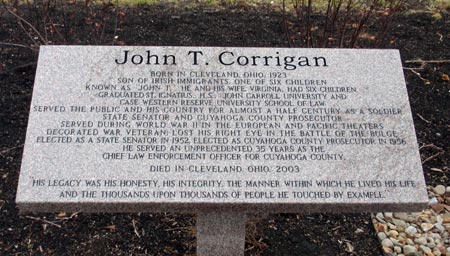 ---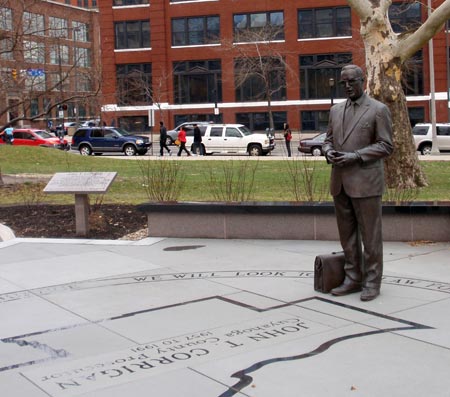 ---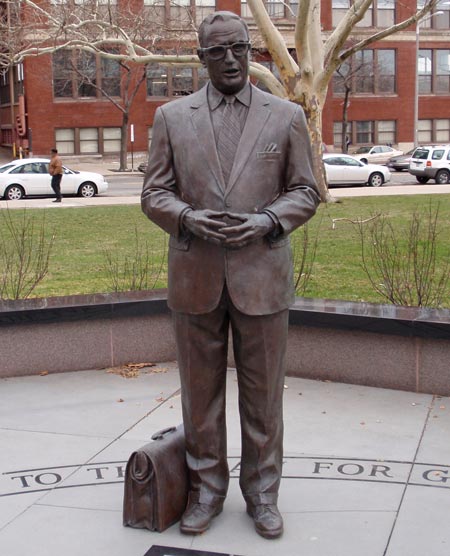 The statue and plaza honoring Cuyahoga County Prosecutor John T. Corrigan is at Huntington Park at West 3rd and Lakeside in downtown Cleveland.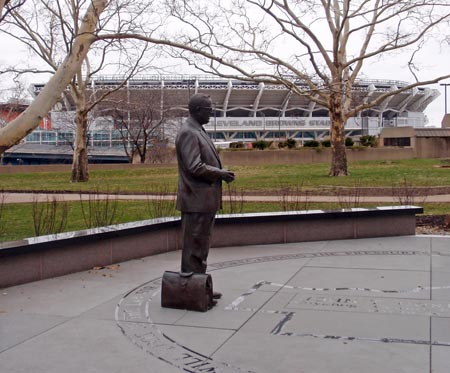 ---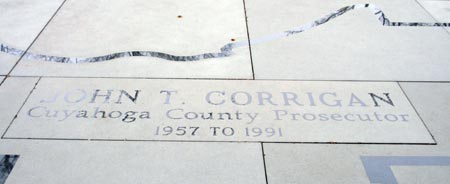 ---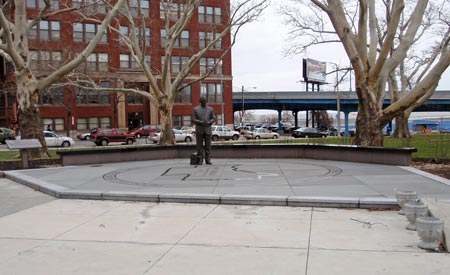 ---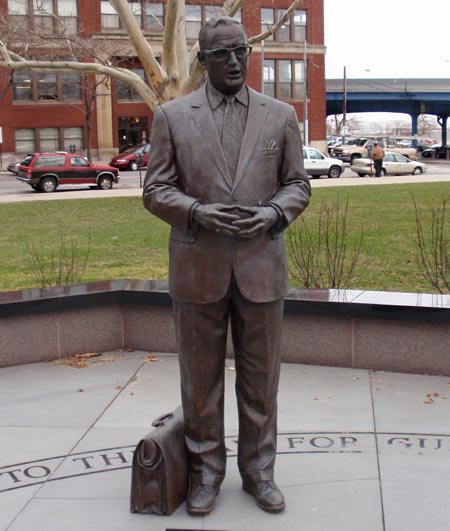 ---
Top of Page
Back to Cleveland Photo Quiz