Joke of the Week
Best Response to a Dear John Letter
A Marine stationed in Afghanistan recently received a "Dear John" letter from his girlfriend back home. It read as follows: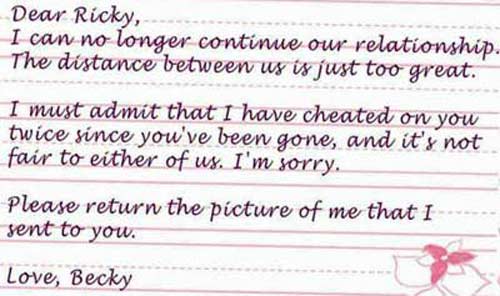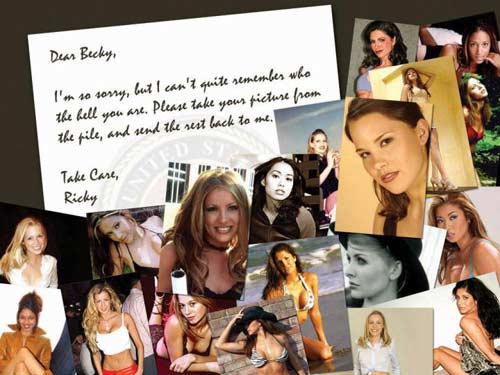 Dear Becky, I'm so sorry but I can't quite remember who the hell you are.
Please take your picture from the pile, and send the rest back to me.
Take Care, Ricky.
---
Top of Page
Back to Joke of the Week