Advice, Examples
and Inspiration for Seniors
(and everyone else)
Learn from babies
They can teach us how to live better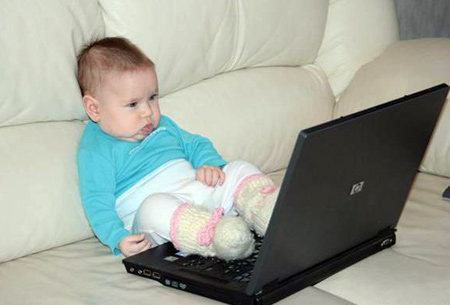 Take breaks from work



21 Life Lessons
Simple but Powerful

Observations on Growing Older
Funny but too true

God Never Blinks - 50 Lessons for Life's Little Detours
by Regina Brett

Beatitudes for an Aged Friend
Blessed are they who never say,
"You've told that story twice today."

When your hut is on fire
Don't feel abandoned - it may be a good sign

Tips on How Older Adults Can Become Active in 2010
16 Tips to begin a fitness plan

The donkey caught in the well
Two surprising morals to this story

What a dog and a skunk can teach us
About Patience and Wisdom

The Crabby Old Man
Wasn't always this way

Get Up and Finish Strong
This short video will inspire you

I've decided that Old Age is a Gift
See if you agree

Be Grateful! Yes, even now!
Coach Joelle's Gratitude Reality Check

Top 10 Ways to Stay Young
Advice and Inspiration

Things I am Thankful For
Are these things in your life?

Will Rogers
Favorite Quotes from this American treasure

The Day God spilled the paint
Amazingly colorful nature photo

Old Guys (still) Rock!
Why we love senior citizens

Live longer and better by socializing
Three ways to get started.

Life is not a race - Do take it slower
Hear the music, Before the song is over.

The Stranger in the House
Who let him in? Can he be stopped?


---
---
The sad little girl in the pink dress
What can we learn from her?

Psalm 23 - The Lord is my Shepherd
A new way of looking at this Psalm

Have your best holiday yet!
Coach Joelle's 5 step plan- Go for the joy and lose the stress this holiday season

Makeup under the Microscope
Wendy tells what is safe to apply

The Train of Life
All Aboard Everybody!

Drink Up!
Help your skin survive the summer

I was drugged as a child
I bet you were too

I wish you enough
Words to Live By

Beat The Holiday Blues
Six Guaranteed Ways To Enjoy The Holidays

Can you spot a Fake Purse?
Tips to help you tell the difference


---
---
Five Life Lessons to Learn
Lesson 5 - Giving when it Counts

Five Life Lessons to Learn
Lesson 4 - The Obstacles in our Path

Five Life Lessons to Learn
Lesson 3 - Remember those who serve

Five Life Lessons to Learn
Lesson 2 - Pickup in the Rain

Five Life Lessons to Learn
Lesson 1 - The Cleaning Lady

The Tablecloth Reunion
A heartwarming Christmas Miracle

20 Tricks to Take off 20 Pounds
Without Dieting!

Polar Blessings
Polar Bear Wishes

One Last Drive
by Kent Nerburn

Buzzard, Bat & Bumble Bee
What can we learn from them?

Why most Resolutions Fail
and How to Make Sure They Succeed

Don't make Resolutions
Top Ten Tips for setting Goals


---
---

If I Knew
Why you should always say I Love You

Why we forward jokes
to people via e-mail

Advice from an Old Farmer
Common Sense from the farm

Stress Management Tips
and Rules to Live By

A carrot, an egg or a coffee bean?
Which are you?

The 7 Ups for Better Living
Complete with Bible verses

Feel More Alive in 2005!
Try these 5 Tips time to rev up your energy

The Poodle and the Leopard
What's an old poodle to do against a strong, young leopard?

A Winter Garden
To help with your New Year's Resolutions

Some Things We Keep
Because they are worth it


---
---
The animals have it right
Life Lessons learned from pictures

Five simple rules to be happy
Attitude is at the heart of it

The Awards are In
"The Most" - lessons for Life

Words to Live By
Eat a toad in the morning?

50 Things that make you feel good
Read them slowly

Reflections on Aging
Some Advice for the Journey

Philosophy lesson from Charles Schulz
Creator of the comic strip Peanuts

A Visit to Schnurmann House
Discovering the online world

Meet the Golden Trefoils
Keeping the Girl Scout spirit alive

Golden Trefoils Picture Page
Photos of the Trefoils at work

Bonne Bell Cosmetics
Success with Seniors

Bonne Bell Picture Page
Photos from Bonne Bell

It's Never Too Late
- Some Great Examples

The Daffodil Principle
What can you do - "One bulb at a time?"


---

---
Top of Page
Back to Resources for Seniors & Boomers