Hogan & Friends
in the Snow at the Dog Park
The high snow didn't stop these carefree canines as they romped and played in the snow at the Quarry Dog Park in South Euclid.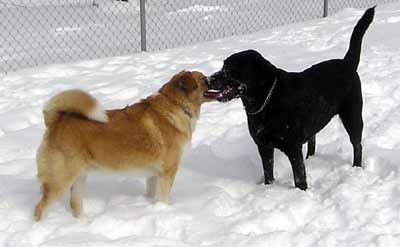 Buddy and Hogan greeting each other
---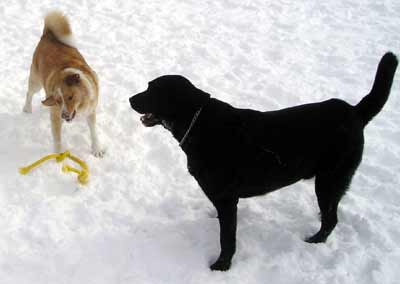 Hey, here's a rope. Let's play with it
---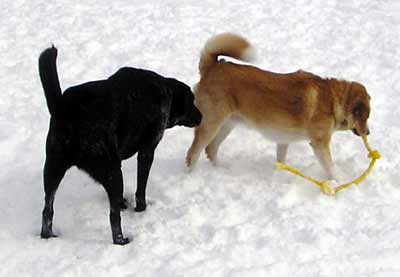 OK. Let's Go!
---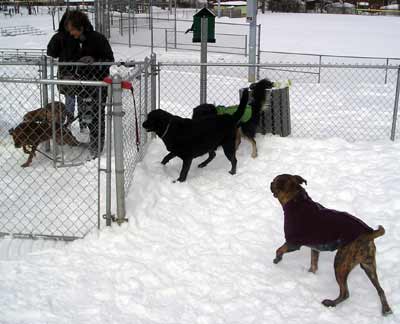 Wait - there are some new dogs coming!
---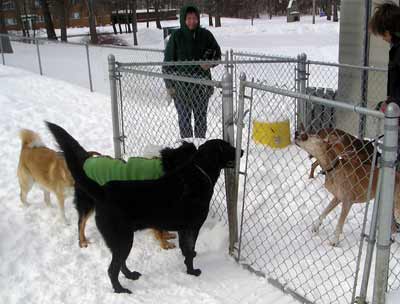 Forget the rope - let's check them out.
---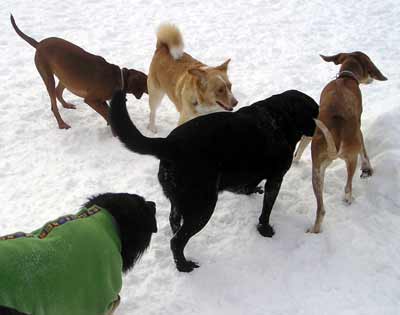 Lots to smell!
---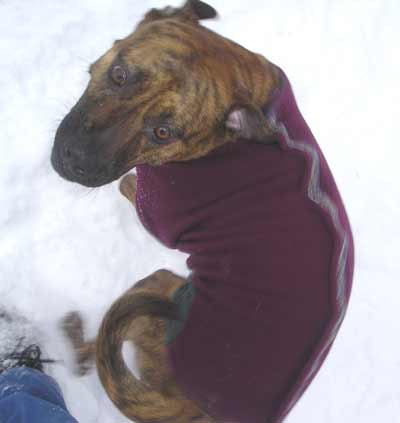 Spike was cold so he wore this purple doggie coat
---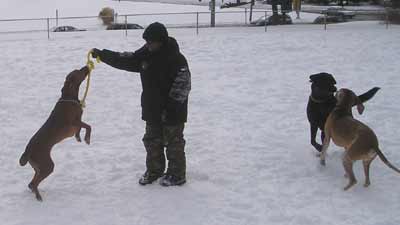 Humans, other dogs and ropes to play with - what fun!

Be sure to visit me at my Blog

Hogan
---
Top of Page
Back to Cleveland Pets