NBA MVP LeBron James
as a Chinese Rat?
While traversing the city of Cleveland looking for ox sculptures for a public arts project I came across an interesting item. 2009 is the Chinese Year of the Ox so there are sculptures of ox throughout Cleveland's Asia Town.
Last year there were Rats and previous years had Pigs and Dogs.
Near the new Ox sculpture at the Ohio Technical College on East 51st street was a rat sculpture that I had missed before. Yes, it was the Chosen One - LeBron James.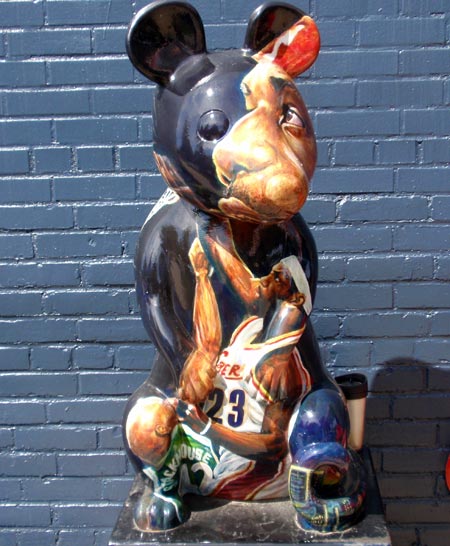 ---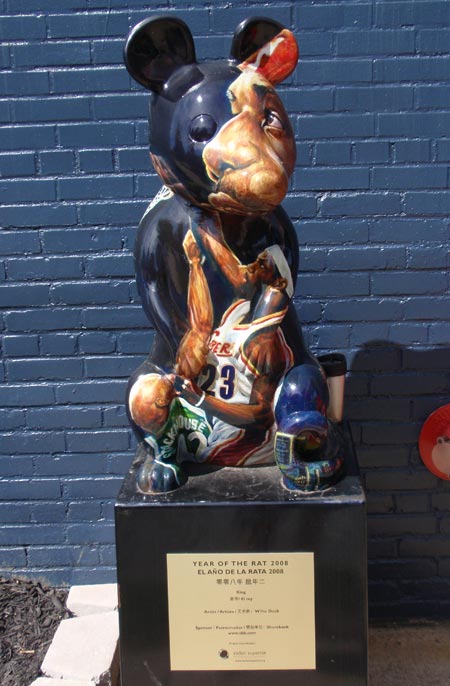 ---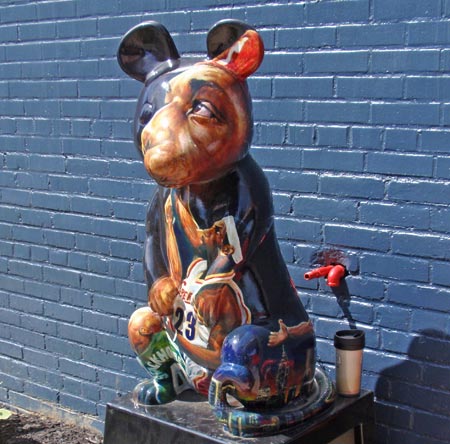 ---
---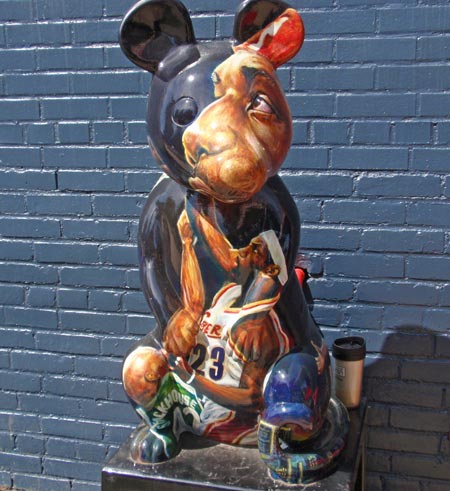 ---
Remember. We are all witnesses to King James - even as a rat. Go Cavs!
---
Top of Page
Back to Cleveland Sports
Back to Cleveland Art