Ice Dreams
Premiering on The Hallmark Channel
Saturday January 23, 20109 PM
As the country gets ready for the Winter Olympics in Vancouver, The Hallmark Channel gives us a look behind the scenes into the life of one Olympic hopeful whose dreams where shattered in an accident and her impact, 14 years later, on another young skater.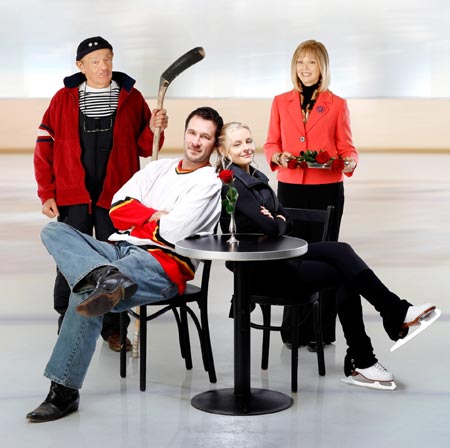 Ice Dreams starring - Jerry Stiller, Shelly Long,
Jessica Cauffiel and Brady Smith



Skipper (Jerry Stiller) is running an ice rink that was once owned by his friend who has since died. The rink is not doing well having few visitors and even fewer paying visitors. When heir to the rink Tim (Brady Smith) whom Stiller describes as an "ice hockey jock looking to find himself", comes to town he has little option but to close it.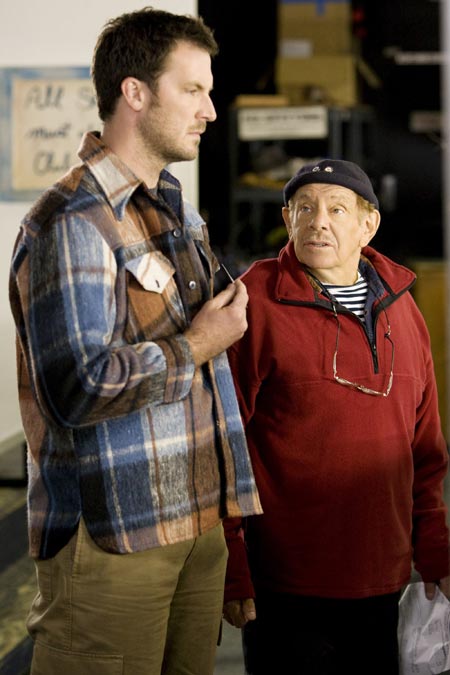 This of course is much to the dismay of Amy Clayton (Jessica Cauffiel) who once had Olympic dreams. Also upset by the pending sale are Debra Laston (Shelly Long) and her daughter, Nicky (Noelle Bruno). Skipper facilitates the meeting of the characters and their interactions.
[More from Jerry Stiller including his memories of Cleveland.]
The plot includes financial worries, dashed hopes, family/community ties and romance. Amy Clayton reluctantly agrees to coach Nicky. You will have to watch the movie to find out more.
And you really should watch this movie. The story line, though not complex, delves into a lot of very important and touching issues. Jessica Cauffiel tells us "This movie is all about empowering women and strong women and women helping each other."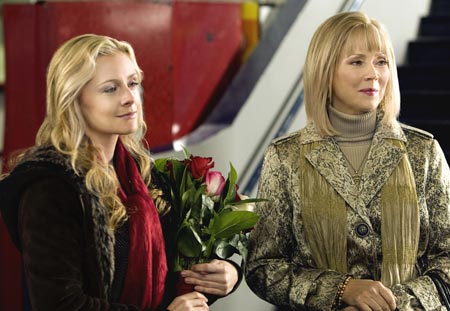 Shelly Long, playing the role of the mother, is not on camera as long or as often as some of the other cast members. And yet, it may be her role that is most memorable. In addition to playing the part well, she quite obviously understands the pain and frustration her daughter is feeling as she herself tries to cope with her own emotional struggles.
She physically works as hard as one woman can to give her daughter what she wants and needs but, as Ms. Long explains, "She was also dealing with her own emotional demons" and the hard work kept her from dealing with them head-on.
This is the first role for Noelle Bruno and she handles it well. This is not the last time we will hear her name.
[Read more about Noelle Bruno and hear her message for Cleveland women.]
Tune in and enjoy!
---
Top of Page
Back to Television