Omar!
My Life on and off the Field
By Omar Vizquel with Bob Dyer
Nobody defines the Cleveland Indians like Omar Vizquel. He is the only Tribe player remaining from the teams that opened Jacob's Field and brought us the excitement of 2 World Series.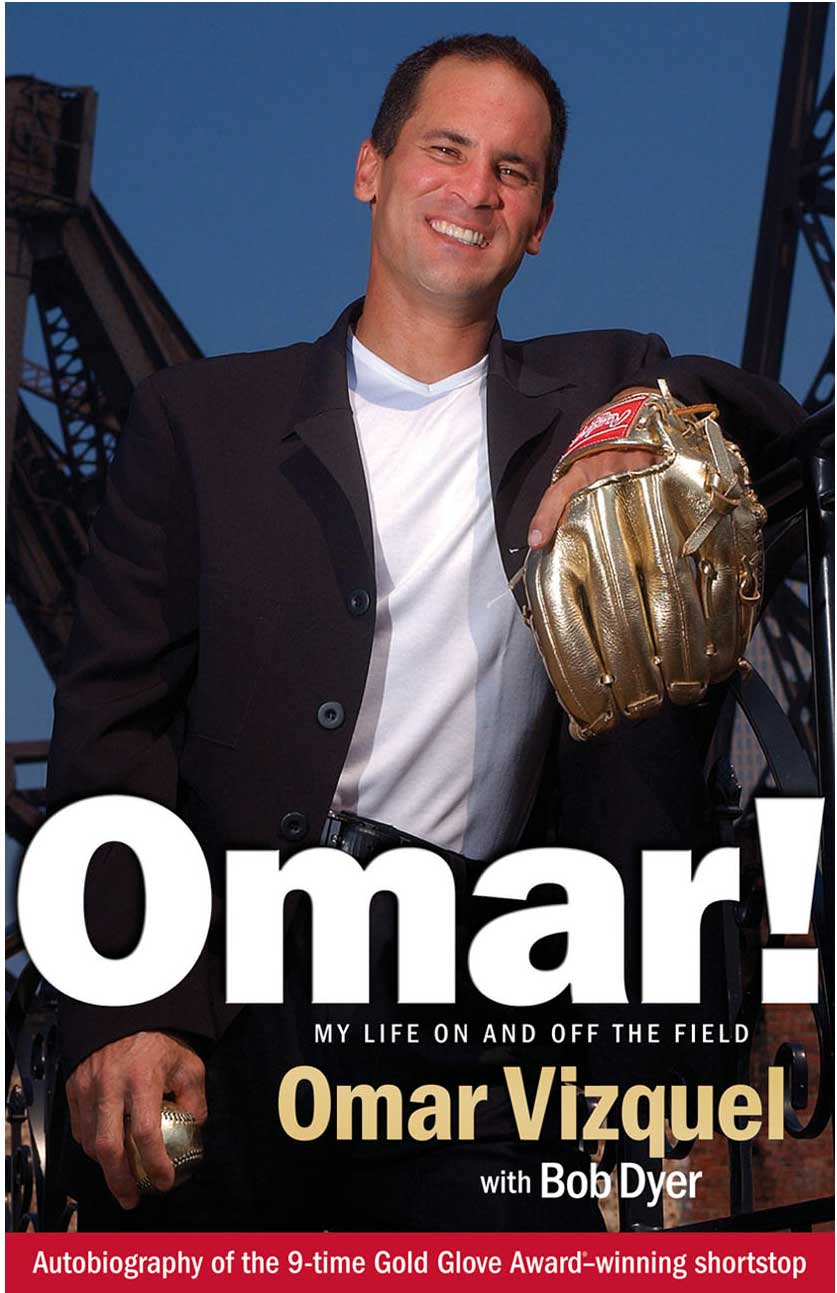 The hardcover edition of his book made the New York Times bestseller list four times. Read about the original hardcover book
Now, the book is out in paperback and includes a new chapter that Tribe fans won't want to miss.
It includes comments about the 2002 season and beyond - the All-Star game, the loss of Jim Thome, losing the Gold Glove, the tragic death of trainer Jim Warfield and more.
Of course it covers the controversies involving Jose Mesa and Albert Belle that the hardcover edition provoked.
Even if you have the original hardcover edition, the extra chapter may make the paperback worth picking up.
There are a few limited edition collector's covers (as seen in the photo above) that were randomly mixed in that feature Omar and his Gold Glove. The book includes 41 color photos so even with the original cover it's a keeper.
Tribe fans will take comfort in Omar's prediction: "If I hang tough in Cleveland and the young guys around me work hard, maybe by 2004 or 2005 we can get back to the ultimate fiesta."
Omar, we can't wait.
---
Top of Page
Back to Books for Cleveland Seniors