Big Chuck!
My Favorite Stories from
47 Years on Cleveland TV
By Chuck Schodowski with Tom Ferran


If you've spent any time in Cleveland you know Big Chuck and you remember such favorites as The Kielbasa Kid and The Certain Ethnic Guy.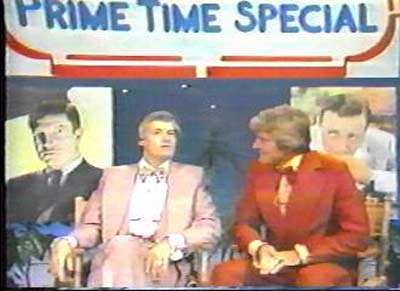 Hoolihan and Big Chuck

Watch a short (2:23) video below of Big Chuck as the Kielbasa Kid with Hoolihan and Buddy Ebsen




---



In this easy-reading, laugh-out-loud-funny book Big Chuck takes us on a trip down memory lane. He relates stories of Ernie Anderson (yes, that Ernie Anderson - you may remember him as Ghoulardi), Tim Conway, Hoolihan the Weatherman (Bob Wells), Dick Goddard, Neil Zurcher and of course, 'Lil John (Rinaldi) as well as many others.

He tells of pranks he pulled on people like Brown's legendary coach Paul Brown. He talks about his "fight" with Mike Tyson. He relives some of the amazing fund raisers he did and the good works that resulted.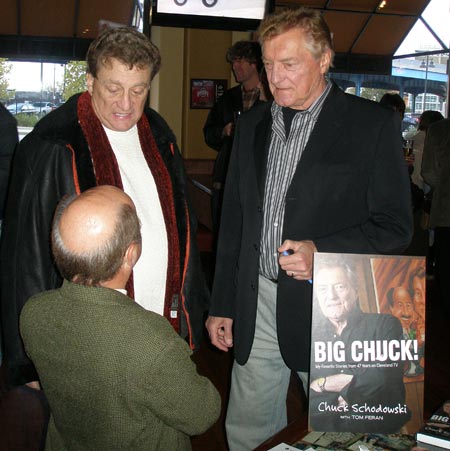 John Lanigan, Big Chuck Schodowski and Little John Rinaldi



He talks about his friends, his fans and his family (he's been married for over 50 years and has five children and fourteen grandchildren.)

Not every walk down memory lane is worth taking, but this one most assuredly is. It will prompt memories long ago stored away in our minds. Good memories -memories of growing up in Cleveland with Big Chuck.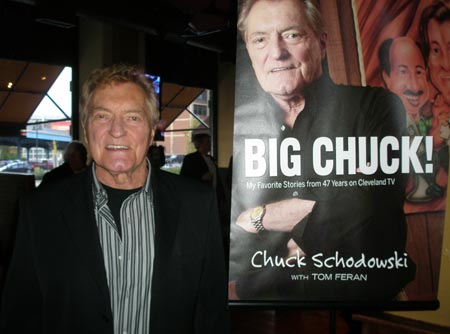 In many ways, his story is our story. He was right there with us for almost half a century and now he takes us on a delightful tour of those years.
Reviewed by Debbie Hanson
---
For more information or to buy this book from Amazon.Com just click Big Chuck: My Favorite Stories from 47 Years on Cleveland TV
---
More Photos from the Big Chuck book launch party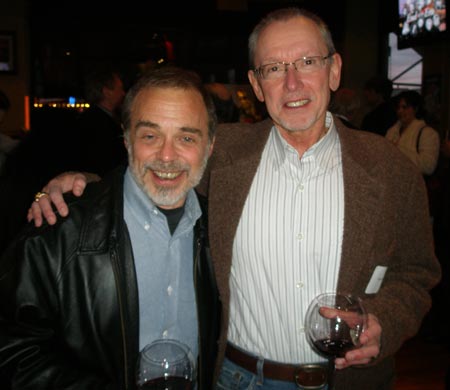 Co-author Tom Feran with John Gorman


---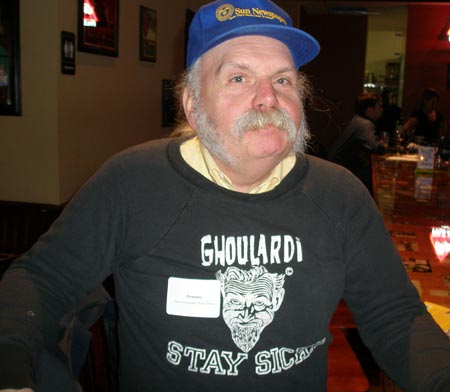 Peanuts in an event-appropriate Ghoulardi shirt


---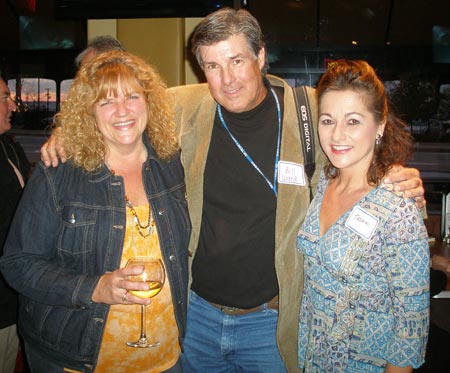 Sandy Lesko Mounts, Bill Ward and Jasmin from Channel 8


---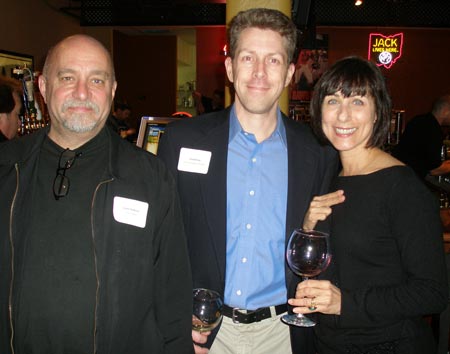 Michael Heaton, David Gray and Ravenna Miceli


---
Top of Page
Back to Books for Cleveland Seniors