Pamela Parker Sweeney
ClevelandSeniors.Com 2009
Mother of the Year
ClevelandSeniors.Com is pleased to present Pamela Parker Sweeney as the 2009 Mother of the Year.
Pam, her husband Jim, their six children and ten grandchildren have all lived in the Greater Cleveland area their entire lives. They not only live in Cleveland, they also support it. Plays, shows, sporting and civic events - Pam is indeed an active mother.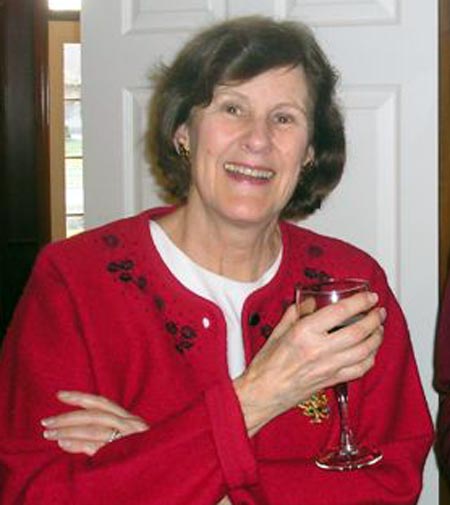 Friends and family describe Pam as sincere, smart, kind and always a lady.

Pam was a stay-at-home mother, putting her family above everything else. Of course, that doesn't mean she sat home watching television all day. While her children were young she managed to return to college (John Carroll University) where she earned her degree.

The love of knowledge that Pam and Jim shared spilled over to their children who all went to college and their grandchildren who are all hitting the books hard and excelling in the academic fields. (At least the ones old enough to be going to school!)

So many of Pam's interests, values and talents are echoed in her family. Pam has always been a great role model.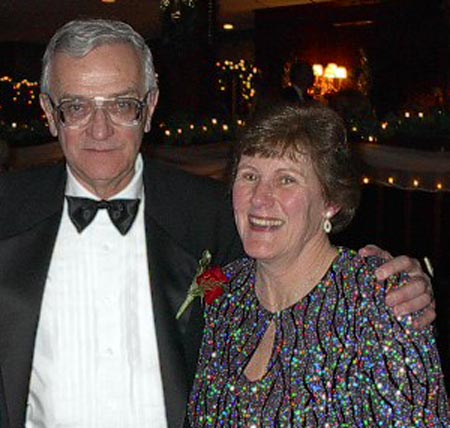 Jim and Pam Sweeney



Pam has used her beautiful singing voice in the church choir for many years. This love of music also shows up at family gatherings, when the families all gather round and sing together. It is a special treat at Thanksgiving when Pam leads us in a rendition of "Bless This House" previously sung before dinner by her beloved Aunt Edith. Since Edith's death Pam has led the singing and no doubt Edith is smiling.

Pam's volunteerism is hard to duplicate - she has steadily and consistently worked on many projects to help the poor and needy. To this day she volunteers at least once a week and again this quality has been passed on to her children. All of them have chosen careers or volunteer projects reflecting the lessons their mother has shown them.

Pam, whose family originated in Canada, loves to ice skate and cross country ski, especially with her children. She is also an avid tennis player.

Maintaining long term friendships is not always easy for most people, but poses no problem for Pam. It is a testament to Pam (and Jim) that they have a large group of friends that they still see often. Pam also has a large group of women friends - some of whom she has been friends with since school.

Pam is also a special grandmother. She enjoys watching her grandchildren in sporting events, plays and dance recitals. She also enjoys babysitting her grandchildren who now range in age from 2 to 16. She does not interfere with the raising of the children; she is supportive but not intrusive.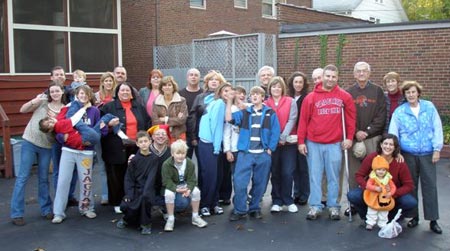 Pam (far right) and part of her family in 2008



Family for Pam and Jim is of the utmost importance. Every single holiday - big or small - is spent with their children, grandchildren and extended family. While many children groan at the thought of getting together for another family event, that is not the case with Pam's family. They look forward to it and wouldn't have it any other way. Family, now numbering about 35, get together to celebrate ALL holidays.

Pam and Jim are enjoying retirement and are currently planning a cruise. They will celebrate their 50th wedding anniversary in July with a Mass at St. Margaret Mary Catholic Church - the same church Pam grew up in and was married in.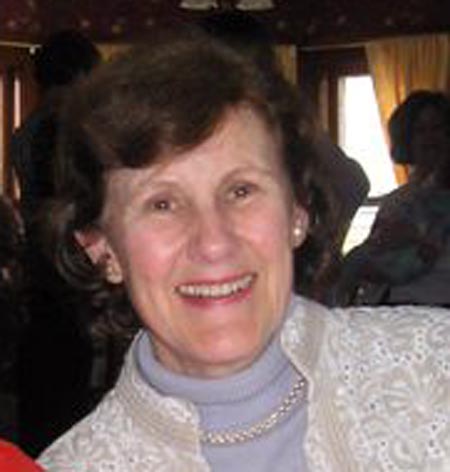 Congratulations to both Pam and Jim - you have truly bloomed where you were planted and many beautiful blossoms have resulted because of you.
Pam, you are indeed a special mother, grandmother and person. Congratulations on being named ClevelandSeniors.Com Mother of the Year for 2009.
---
Top of Page
Back to Personalities - Who's Doing What