Karen Robbins
The North Coast has been home to Karen Robbins for most of her life. After graduating from Parma Senior High, she obtained a degree in education from Ohio State University and spent two years teaching art in Maryland before resettling with her family in the Cleveland area again.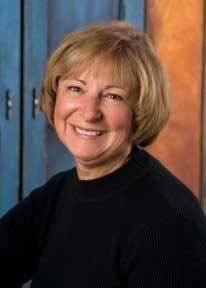 Karen is a wife, mother of five, and grandmother of four. She is a freelance writer, author, and speaker. Her publishing history includes over 100 articles and inspirational essays in local and national publications. As avid travelers and scuba divers, Karen and her husband have been to six of the seven continents.

"The thing I've noticed most in our travels is that kids are kids no matter where in the world they are. We've handed out balloons and candy to eager children in Papua New Guinea, watched a little French boy try to catch a Parisian pigeon, and enjoyed the antics of a group of native Alaskan children as they prepared to share their culture with the tourists."

Karen is also a blogger. Writers Wanderings is a collection of thoughts, observations, and musings along life's journey. More samples of her writing can be found at her website.
---
Take Me Fishing
Find ways to spend time with your grandchildren

Grandma's Strawberry Patch
The patch was our secret place


---
Contact Karen via e-mail
---
Top of Page
Back to Memories