Meet Our Fitness Expert
Chris King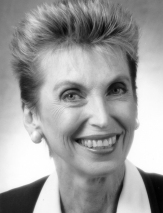 A human development specialist, artist, fitness instructor, storyteller, web site designer, trainer, consultant, TV announcer, model, mathematician, salesperson, newspaper editor, waitress, writer, speaker and mother of five are some of the personas which have given Chris King her expertise as a Creative Resource and plenty of material for stories.
Chris earned a Bachelor of Arts Degree in Mathematics from Goucher College and has completed all course work toward a Master of Fine Arts from Kent State University.
She has appeared in TV commercials and won art awards at the Cleveland, Massillon and Columbus Museums of Art. An ATM-S and DTM, Chris was named District 10 Toastmaster of the Year, 1990-91, by Toastmasters International. She presented at the Toastmasters 1993 International Conference in Toronto. In 1999, Chris was named Ohio Chapter Member of the Year by the National Speakers Association.
Chris is the State Liaison and a Guest Editor for the National Storytelling Network, a member of the Northeast Ohio Software Association (NEOSA), and the Past President and current Membership Chair of O.O.P.S! (the Ohio Order for the Preservation of Storytelling).
E-mail Chris at creativekeys@veriomail.com and do visit her website www.creativekeys.net where she will introduce you to what she calls her "Portfolio Career."
Read more about Chris King in her ClevelandWomen.com profile.
Ask Our Expert a Question by e-mail at expert@ClevelandSeniors.Com


---
Top of Page


Back to Exercise