Where is this wood carving?
It was a gift from the people of Ljubljana, Slovenia
Where would you find this wood carving? Don't feel bad if you don't know. Even the city officials couldn't find it for many years.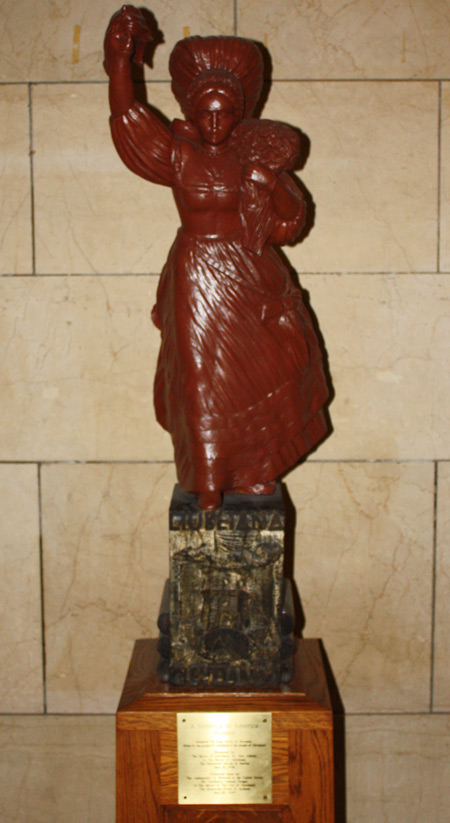 The mayor of Ljubljana presented the hand-carved work, The "Lady of Slovenia" to the mayor of Cleveland in 1938, as a token of good will between the two cities.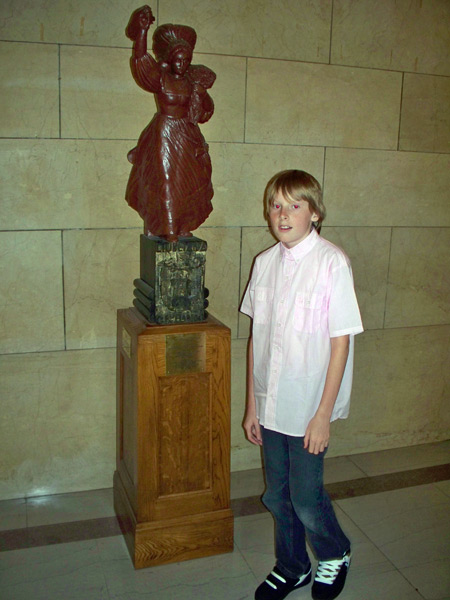 Former Slovenian Consul General, Zvone Zigon said, "It's in the shape of a Slovenian woman in a national costume, waving with a handkerchief in greetings. Now, we don't know if this is a greeting to Cleveland as a city… or to Slovenian immigrants here. That's up to us."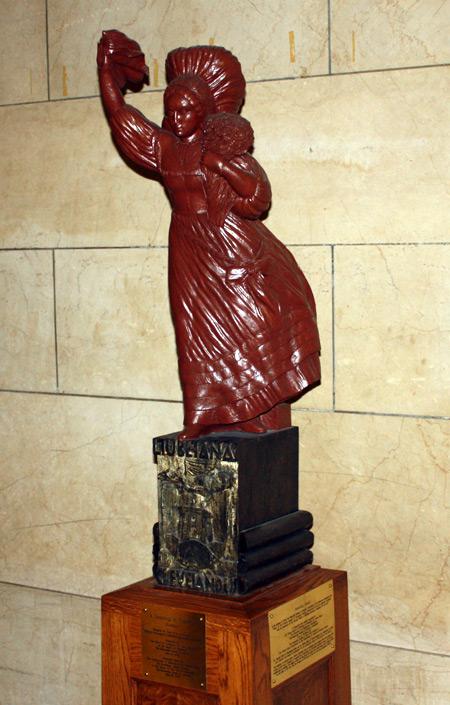 The statue spent time in various places in Cleveland City Hall. Mayor George Voinovich had it near his desk but Mayor Mike White sent it to storage in a sub-basement.

It now resides in the Rotunda of Cleveland City Hall near the Spirit of '76 painting.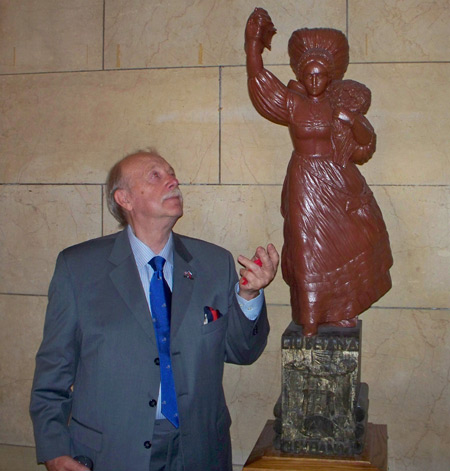 Dr. August Pust and the Slovenian Lady in Cleveland City Hall



Watch Dr. August Pust tell the story of the Lady of Slovenia statue. He calls it the "soul mate of the Statue of Liberty".








---
Top of Page
Back to Cleveland Photo Quiz
Slovenians in Cleveland