Where is the Holy Oil Can Church?
Cleveland Photo Quiz
Where in Cleveland would you find these beautiful carvings?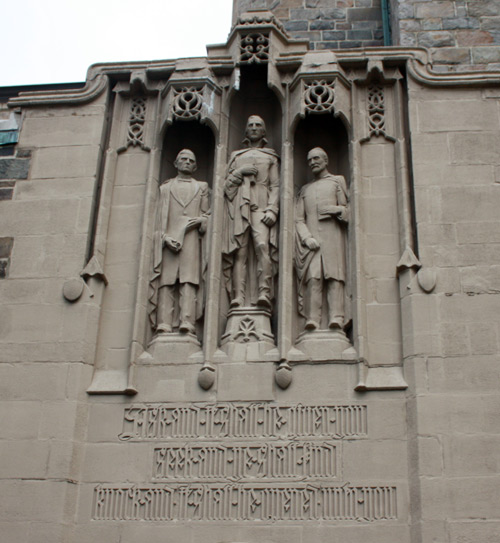 Or these works of religious art?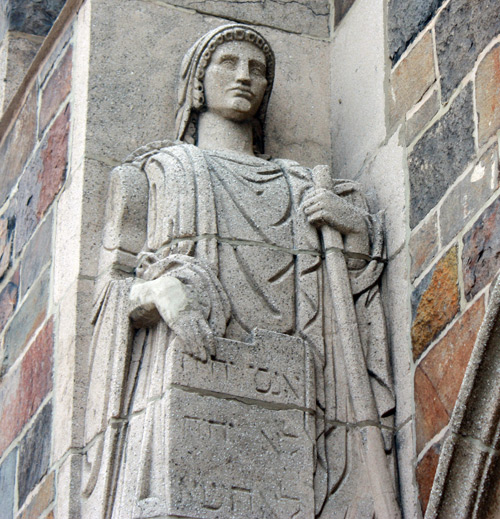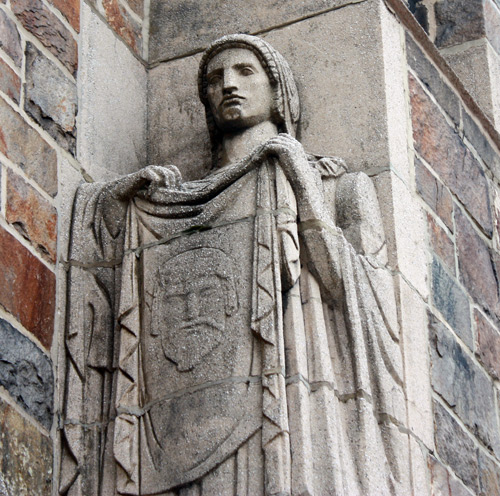 If we told you they were at the University Circle United Methodist Church, you might still not know where they were.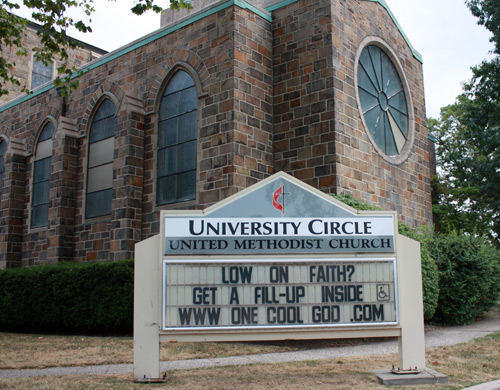 Maybe if we told you that the Church was until recently called the Epworth-Euclid United Methodist Church. (Read it's history in The Church, a Community Force: A Story of the Development of the Community Relations of Epworth Memorial Church, Cleveland, Ohio
)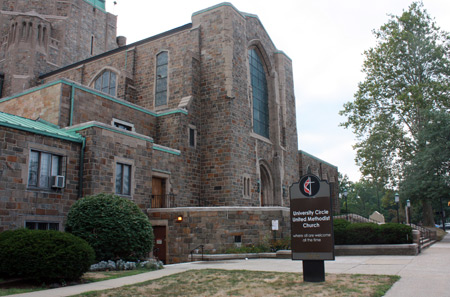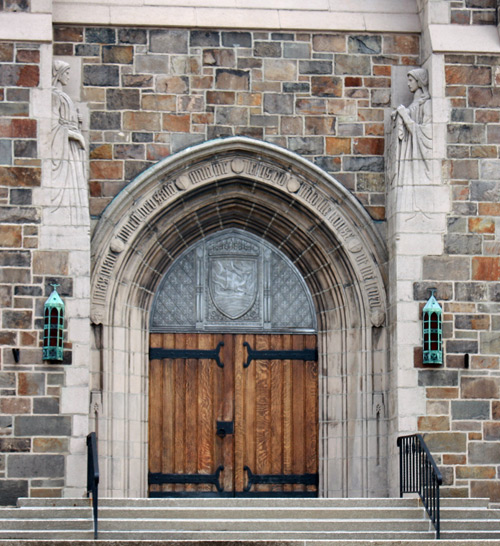 Still not sure? What if we called the beautiful church by its familiar Cleveland name - the Oil Can Church?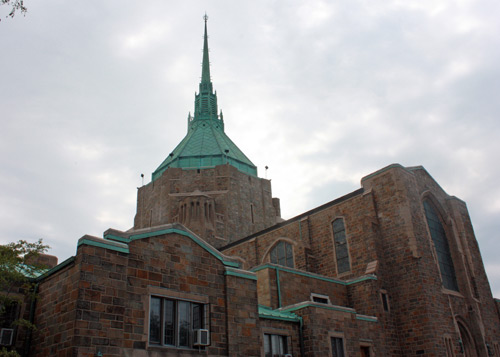 Construction began in 1926 and it was formally dedicated on June 3, 1928. The Church gets the nickname of Holy Oil Can Church or just Oil Can Church from the tall copper spire that can be seen for miles.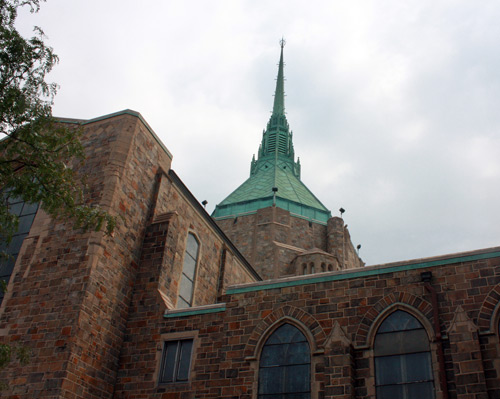 ---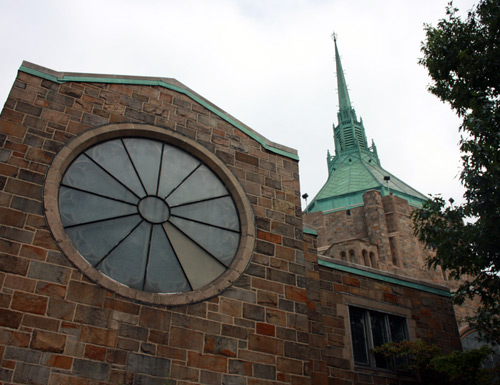 ---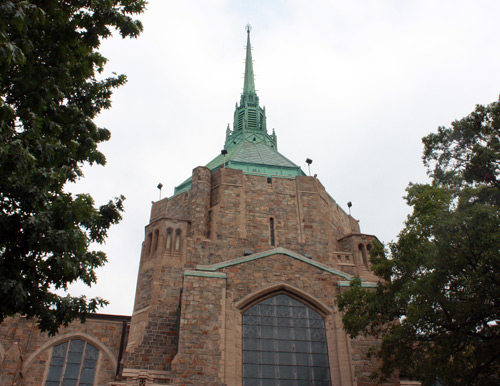 ---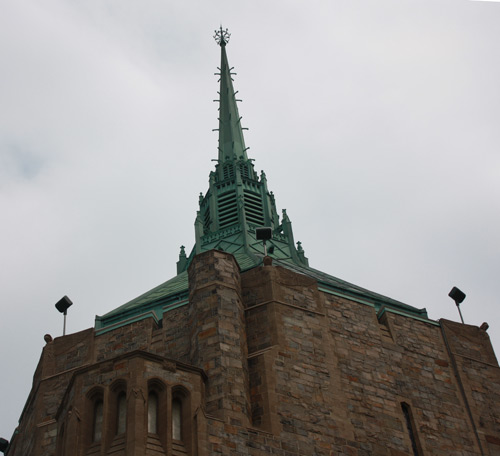 ---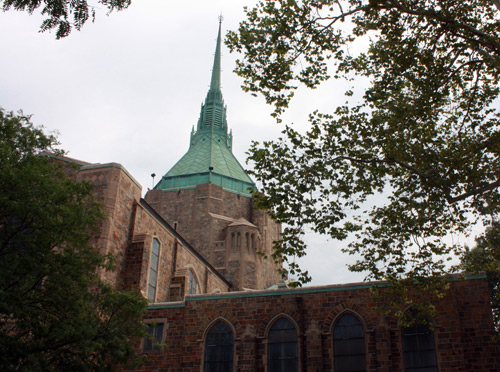 ---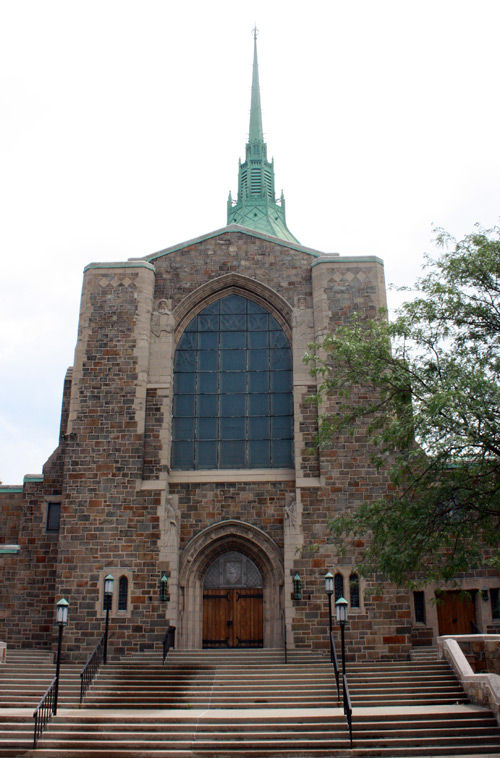 ---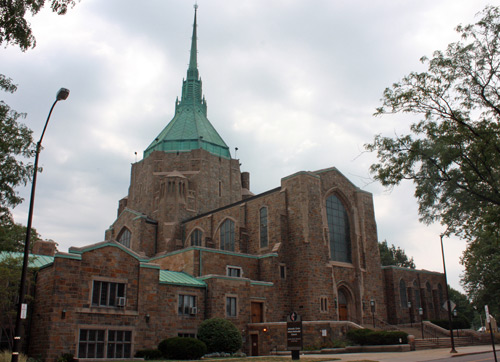 ---
The Oil Can Church is now called University Circle United Methodist Church and is located at 1919 East 107th St. & Chester Ave.
---
Top of Page
Back to Cleveland Photo Quiz