The Cleveland Catholic Fest 2008
Over 25,000 people came to the Center for Pastoral Leadership on Euclid Avenue in Willoughby on Sunday August 3rd to participate in the 8th Annual "Fest".
The Fest is a remarkable gathering of Catholics coming together with family and friends. It is a one day free event.
Most area Catholic high schools had booths discussing what their schools have to offer. John Carroll University not only had a booth, but was a sponsor as well.
Representatives from many orders of priests, brothers and sisters were on hand to discuss vocations.
While many of the younger attendees enjoyed the music, activities and friendship most commented that the Mass celebrated at the end of the day was the best part. Fireworks brought the day to a end.
Hollywood screen writer Joe Eszterhas, a member of Holy Angels Parish in Bainbridge, carried the cross in the entrance and closing processions at Mass. Eszterhas has written a book, Crossbearer: A Memoir of Faith
.
Amazon says, "Eszterhas knew a lot about darkness. Then, on a hellishly hot day in 2001, desperately battling to survive throat cancer and his addictions to alcohol and cigarettes, Joe Eszterhas found God. Or God found him. And he came from darkness into light.
Crossbearer is the powerful, poignant, and sometimes wryly humorous account of a streetwise and cynical manís newfound faith, and of how he discovers God in the most intimate and routine moments of life: a family game of baseball, a childís photograph of a cloud, a dying motherís dying roses."
The theme of the 2008 Fest was "Forever" and included our relationship with God, each other and God's creation - the Earth.If you have never been to The Fest, plan on attending next year, it is not to be missed.
---
Visit THE FEST web site at www.theFEST.us
---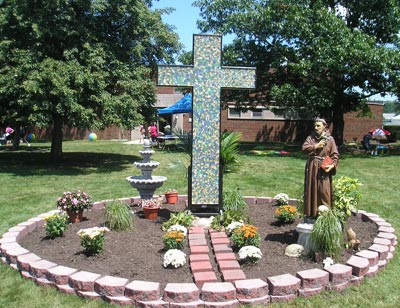 Center for Pastoral Leadership


---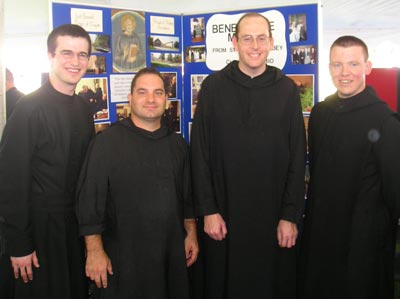 Benedictine Monks
Brothers Raphael, Mario, Michael and Finnbar


---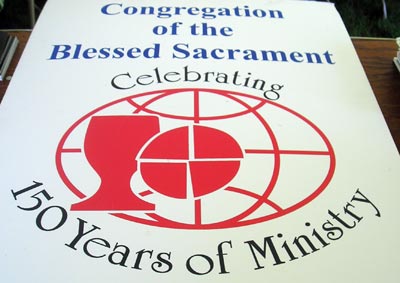 ---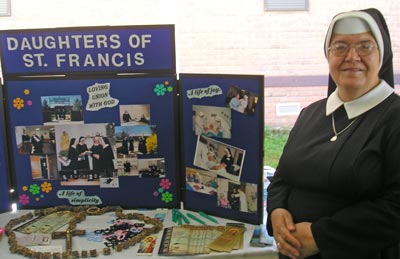 Daughters of St Francis


---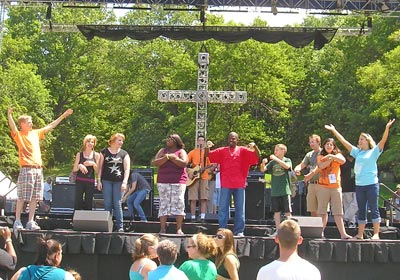 The positive music was very popular with the youth


---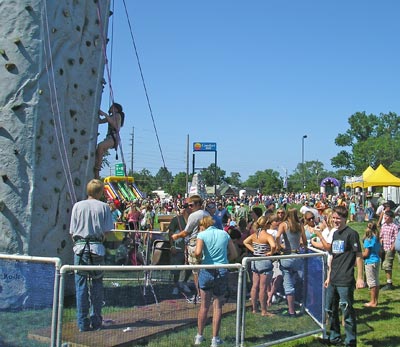 As was the Rock Climbing wall and other attractions


---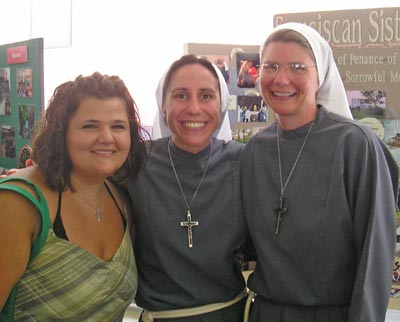 Carolyn Milligan with Sister Therese Iglesies
and Sister Katherine Caldwell


---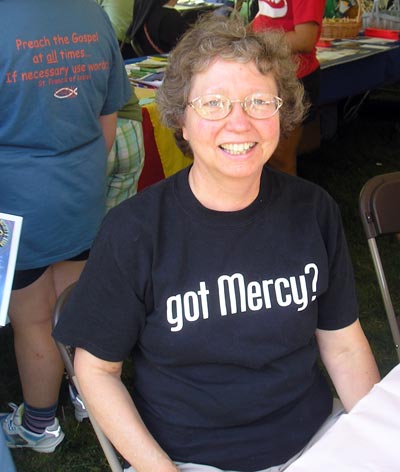 Sister Carolyn Brink RSM of the Sisters of Mercy


---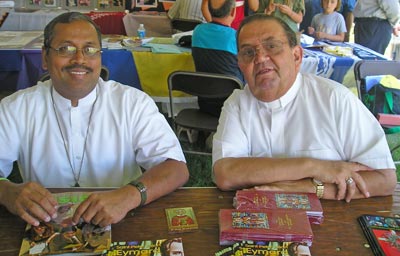 Father Nathan Uthariya and Deacon Joseph Bourge, head of the Clown Ministry at Blessed Sacrament


---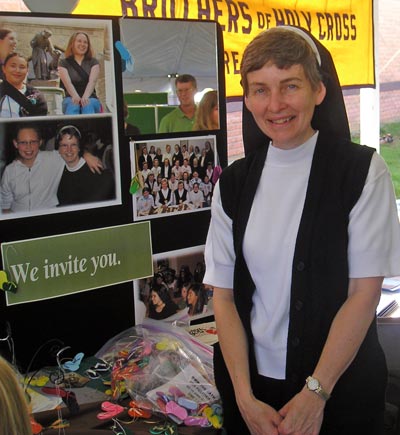 Sister Julie Ann Sheahan


---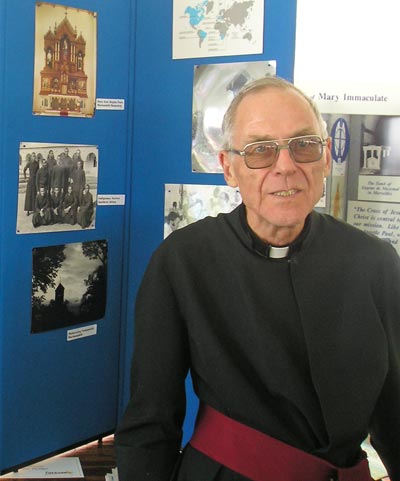 Father Virgil Hiller


---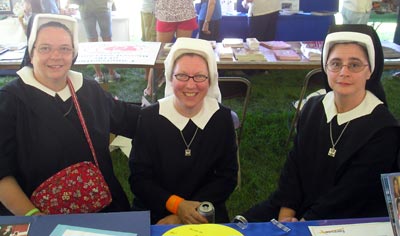 Sisters of the Holy Spirit - Sister Colleen Maria, Sister Therese Rose and Sister Catherine Gray


---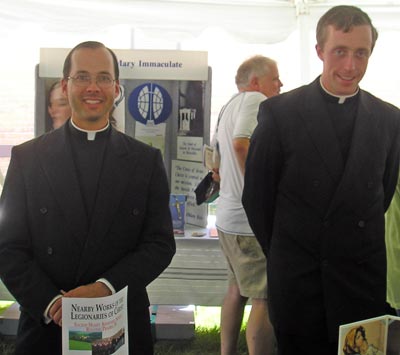 Legionaries of Christ Father Patrick Butler
and Brother Matthew Schneider


---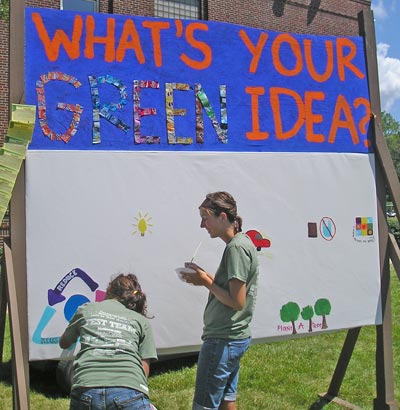 Green was of interest to many


---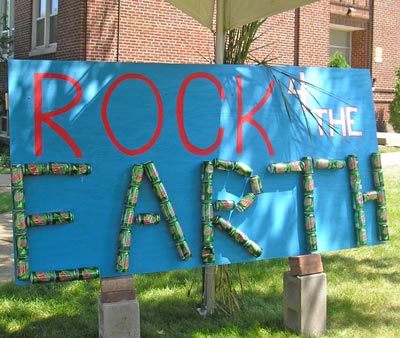 ---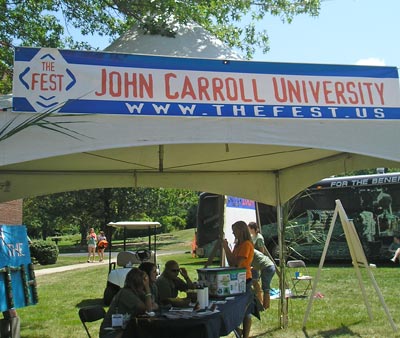 John Carroll University and other schools had a presence at the Fest


---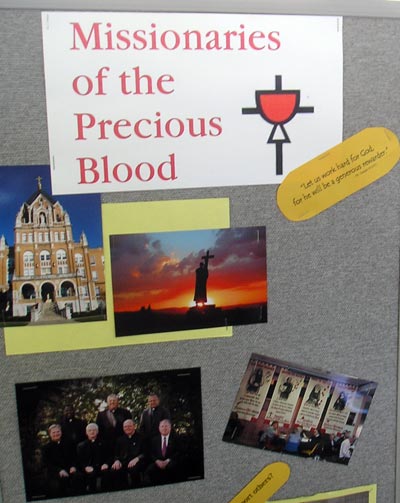 Missionaries of the Precious Blood


---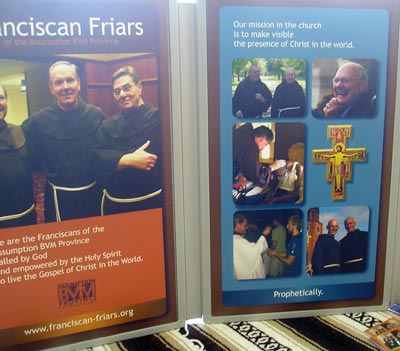 Franciscan Friars


---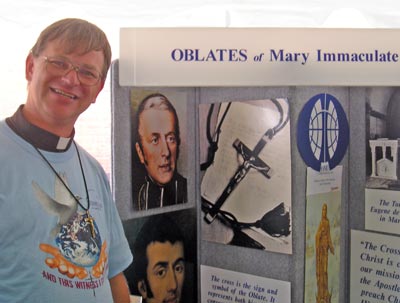 Father Dwight Hoeberechts OML of the Oblates of Mary Immaculate


---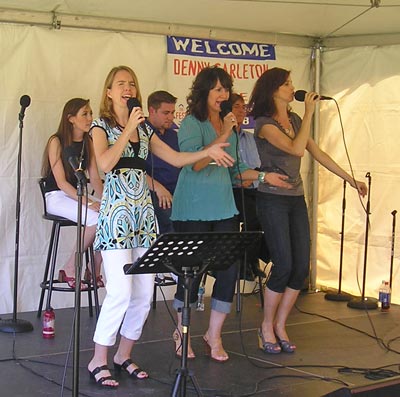 Lots of positive entertainment at the Fest


---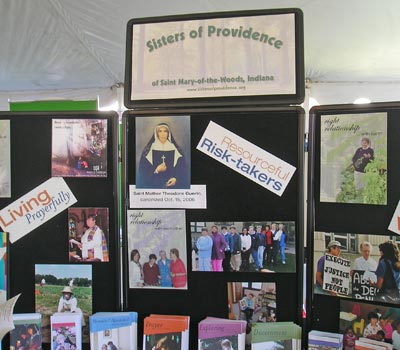 Sisters of Providence


---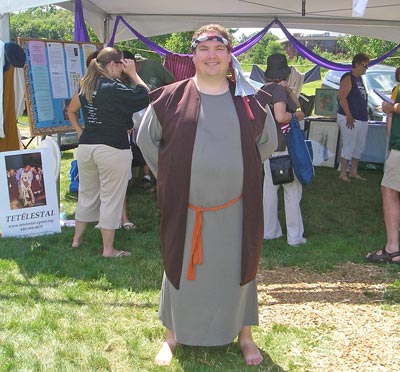 Tetelestal actor in costume


---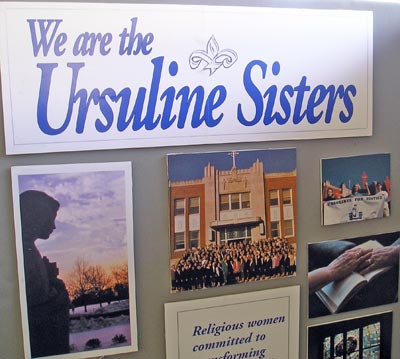 Ursuline Sisters


---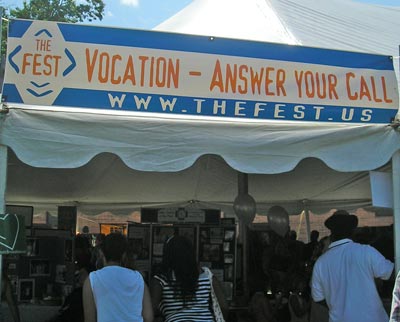 ---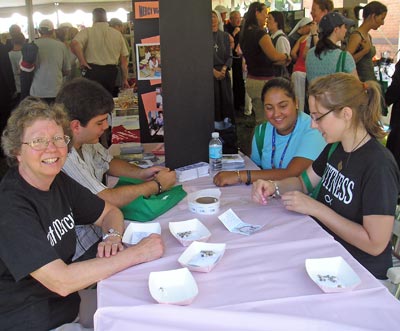 Sisters of Mercy making charm bracelets


---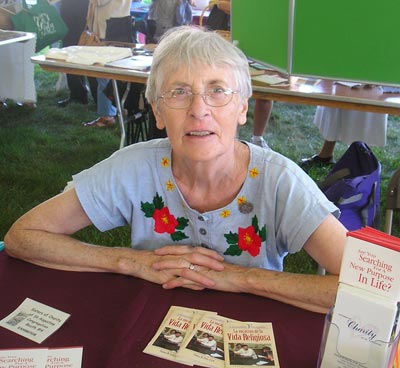 Sister Catherine Walsh CSA


---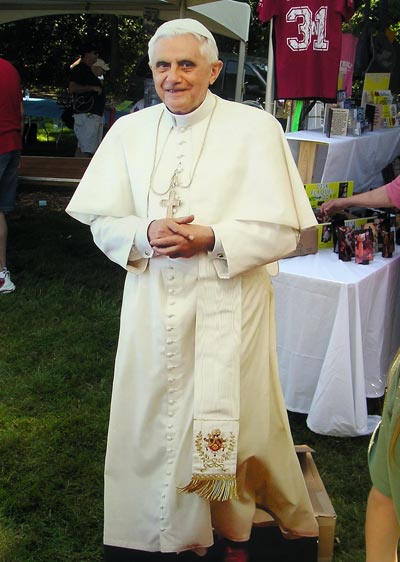 Lifelike cutout of Pope Benedict XVI
that people could pose with


---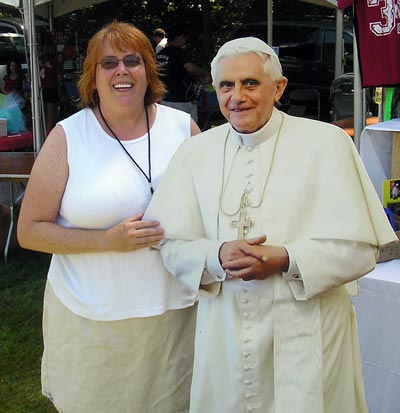 Debbie Hanson poses with cutout of Pope Benedict XVI



---
See you at the 2009 Fest!
---
Back to Top
Back to Catholics in Cleveland