Meet Amy Ziff
Travel Pro &
Travelocity's Editor-at-Large
The best trips start with expert guidance, the kind only a seasoned travel enthusiast can provide.
Amy Ziff, travel industry insider and journalist, has a passion for places and a knack for planning. She can talk in depth about trendy and off-beat destinations, rate any deal, provide money-saving tips and even prepare you for what pitfalls may arise on the road.
Travel isn't only her job - it's her life. Amy's affinity for travel was cultivated at a young age when she began traveling by train from her home in Connecticut into New York. Her favorite pastime was looking out the window and imagining what adventures awaited.
Ziff later spent time studying abroad in France and Italy, immersing herself in foreign cultures. Ever curious, Ziff always says whether on the TGV, Via Rail or Amtrak, the world is full of experiences and she likes putting them under her microscope.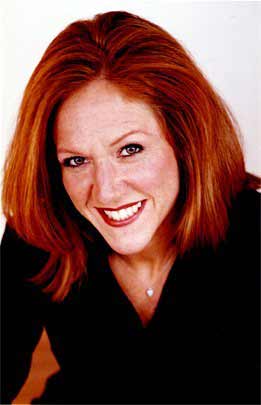 With her finger on the pulse of one of the world's largest travel agencies, she's got a wealth of knowledge in the travel industry. Amy's unique role within Travelocity takes her far beyond the day-to-day business of the company, as she spends her time investigating the latest within the industry and what's on consumers' minds, serving as THE go-to expert for travelers and media alike.

Ziff also has the unique ability to talk directly to consumers via her travel Q&A site, keeping her in the loop on what matters most to them.

Ziff's combination of personal journeying and insider industry knowledge has molded her into the travel industry expert of choice for consumers and media throughout the country. Need to know the top 10 places to bake on the beach, rip it on the slopes or get married in a minute? She's got the answer.

Whether you're searching for a deal, the latest stats on airfares, updates on traveler behaviors, or want to know what's being served on the plane -Ziff has the information travelers are seeking.

In 2002 Ziff joined Travelocity as editor-at-large and industry spokesperson. Prior to Travelocity, she was part of the founding team of Site59, the pioneering last-minute travel Web site.

The earlier part of her career was spent in media. While getting her master's in journalism, she worked on the launch of the first women's sports and travel magazine as editor of the travel section.

When she's not reporting live from the mountains of Jasper, Canada, the slopes of Breckenridge or Main Street USA at Disney, Ziff can be found digging into the latest industry happenings for her monthly column, Travel Trends and Advice from A to Z, found at www.travelocity.com/atoz.

Ziff is fast becoming a familiar face on the world travel scene and representing a personal resource for travelers across country with commentary in newspapers and magazines across the U.S., like The Wall Street Journal, New York Times, Miami Herald, REAL SIMPLE, Good Housekeeping and countless more, as well as appearances on Good Morning America, The Early Show and CNN to name a few.

Travelers also can catch Amy monthly on local morning news programs around the country, spanning from New York to Los Angeles.
---
Top of Page
Back to Travel