NASCAR 2009
By Bob Heiss
Welcome, Race Fans to NASCAR 2009, and a whole new season of beatin', bangin', rubbin', swearin',winnin' and losin'!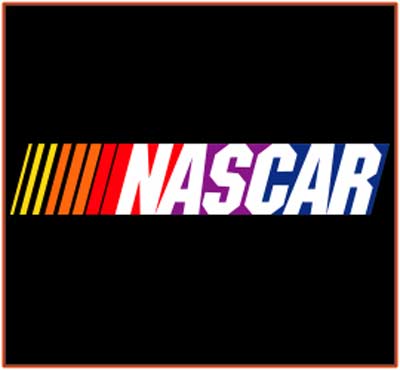 Just two weeks in to the schedule and Matt Kenseth in the #17 DeWalt Ford for Rousch-Fenway Racing has captured both events. The first win came at Daytona for the 500, and number 2 came last week at Auto Club Speedway in Fontana, California. This was Kenseth's first Daytona victory.
Now, if you've been watching you may have noticed some changes. If you haven't tuned in yet your going think you lost a brain cell or two. Over the off season NASCAR underwent its own version of the old Abbot & Costello routine, "Who's on First". They call "Who is in that car?"
First of all, I will be dropping all my #20 Home Depot gear. Don't need it any longer. What? Bob is not a Stewart fan anymore? Silly people, of course I am, but Smoke is now the Owner/Driver of the #14 Office Depot/Old Spice Chevy and some little 18 year old kid named Joey Logano is now the driver of the #20 for JGR.
Another face in a different car; Ryan Newman left the #12 for Penske Racing and is now the driver of the #39 U.S. Army car for Stewart-Haas Racing. The Army left its affiliation with DEI and came onboard at SHR. David Stremme, is now in the #12.
Others that have changed; AJ Allmendinger is in the #44 for Richard Petty Motorsports, a merger between Petty Enterprises and Gilette-Evernham Motorsports. Also at Petty is former Ganassi driver Reed Sorenson, who left Ganassi at the end of last year. Ganassi Sabates Racing also merged with DEI (Dale Earnhardt, Inc) over the off-season to form Earnhardt - Ganassi Racing.
Confused yet? There's more: Mark Martin left the #8 of DEI to go to the #5 of Hendrick Motorsport. What happened to the #5 driver? Well, Casey Mears left HMS and went to Richard Childress Racing (RCR) to driver the number 07 Jack Daniels Chevy.
Wait, you say, what happened to Clint Bowyer in the JD car? Bowyer is still with RCR in the Cheerio's #33 car, Mears in the #07, Harvick is still in the #29, and Jeff Burton is still in the #31, with sponsorship from Catapillar, which used to be on the #22 car, but that team folded.
The #96 of Hall of Fame Racing is now driven by Bobby Labonte, who left the #43, who was replaced by Sorenson. David Gilliland is out at Yates Racing, who now has Travis Kvapil and Paul Menard. Menard left DEI for other pastures and took his sponsor with him. Scott Riggs is gone from the #10, which is not being used this year as the Petty-GEM merger eliminated that car.
There are several new teams that have started outside of the mergers. Former driver and now TV announcer Phil Parson has started a team, with a car driver by Ohio native Dave Blaney. Both Jeremy Mayfield and Joe Nemenchek have started their own small operations. Tony Stewart bought 50 % of Haas/CNC Racing, forming Stewart-Haas.
---
---
There are also some new faces and names this year. Former Formula One driver Scott Speed joins Red Bull Racing in the #82 Toyota and Australian Marcos Ambrose brings the international flair to the #47 Little Debbie's car, and that's about it for the time being.

Now I have to go out and buy red Office Depot/Old Spice gear. Office Depot having left the #99 team of Carl Edward to go to the #14 of Stewart, and now there is a big white AFLAC duck on the #99.

See, I told you it's confusing. Now take all those new cars, drivers, teams, and colors and throw them onto a track going 186 miles an hour, and it'll make your head spin faster each and every week.

There is more to come, friends, and remember, "Rubbin's Racin'!"
---
Top of Page
Back to NASCAR
---
---