Knowing NASCAR - The Story So Far
By Bob Heiss
It seems like only yesterday when the green flag dropped at Daytona for the first race of the season, and now here we are - getting ready for Week 4.
A lot has gone on since we last talked, but I want to clear something up first, an error on my part. I incorrectly stated that NASCAR was starting its 54th year, when it is coming up on its 60th. Since I'm only ten years younger I'll claim a gray-hair moment. (Why do you think I have a hat on in my picture?)
Let's look briefly at some of the results to date:
Week #1 - Daytona - This years event saw the first serious challenge to NASCAR's Big 3 of manufacturers, Dodge, Chevy and Ford, by the newcomer on the block, Toyota.
Toyota entered it's second full season in Cup with a hard charge from Joe Gibbs Racing teammates, Tony Stewart and Kyle Busch, who finished 3rd and 4th respectively after both drivers switched back and forth, leading more laps then any other drivers or teams.
A last lap charge by Penske South (Owned by Shaker Heights native, Roger Penske) teammates Kurt Busch and Ryan Newman saw Busch push Newman past his little brother Kyle and teammate Stewart for a Penske 1-2 finish, giving both Ryan Newman his first ever Daytona win, and the first ever NASCAR win for motor sports giant Roger Penske.
On Saturday, Tony Stewart, driving the #20 Toyota Camry for JGR Racing, won the inaugural race of the newly-named Nationwide Series, giving Toyota one of its first major wins. Todd Bodine had given Toyota a win in the Craftsman Truck event Friday night barely getting past Kyle Busch for his first win at Daytona.
Week #2 - California - Just three days before the Auto Club 500 at California Speedway in Fontana, California the naming rights were purchased by race sponsor, Auto Club, giving fits to all involved with the marketing, media and souvenir folks handling the event as the track is now called Auto Club Speedway.
This year's race was a study in Murphy's Law as nothing seemed to go right.
Rain forced the cancellation of qualifying in all three NASCAR events: Sprint Cup, Nationwide Series and the Craftsman Truck Series. Officials were forced to go to last years owner's points in order to establish the field, causing many cars and teams to go home without even getting on the track.
Rain caused severe problems to practice schedules throughout the weekend, forcing the teams to run the new Cup cars, formerly called the Car of Tomorrow, now the Car of Today, with very little input from time on-track.
Kyle Busch pulled off a win in the Truck Series on Saturday, to follow-up his second place at Daytona the week before. Severe weather throughout the weekend sent Saturday nights Nationwide Series Race, the Stater Bros. 300 to Monday evening, but it could only be run after the completion of Sunday's Auto Club 500, which managed to run 89 laps before weather forced a red flag and halt to that race at 2 a.m. EST.
The weather broke dramatically on Monday and the races were run. Carl Edwards, driver of the #99 Ford Fusion for Rousch-Fenway Racing won his first event of the year, showing why the Fords of Jack Rousch seem to do so well at Fontana.
Tony Stewart won his second race in a row for JGR and Toyota by wining the Stater Bros. 300 later that afternoon.
Week #3 - Las Vegas - The Craftsman Truck Series had its first weekend off, but the Nationwide and Sprint Cup teams made their way over to Sin City to race at Las Vegas Motor Speedway.
Teams had the opportunity to get in plenty of practice time as the Vegas weather cooperated fully with team and race schedules. Qualifying went off without a serious hitch and Nascar was able to implement its new qualifying procedure.
Briefly, for the first five events of the season drivers in the Top 35 of Owner's Points do not have to qualify, they are already in the show, but they do qualify to try and get the Bud Pole Position and the better pit placements. Drivers outside of the Top 35, the so-called Go-or-Go Homer's all must run qualifying laps to get into the race.
There are normally 7 or 8 spots available, depending on if an entry position is taken by a driver using the Past Champions Provisional. (And you thought the NHL Playoffs were hard to figure out)
After the Top 35 qualified the GoGH drivers ran, filling the field.
Saturday's Nationwide race, the crash-filled Sam's Town 300, was won by former Roush driver Mark Martin, this week driving a Chevrolet for JR Motorsports. And if you think "JR" looks a lot like "Jr.", you would be correct as team owner is former DEI driver, Dale Earnhardt, Jr.
Tony Stewart's attempt at three in a row did not go as well this weekend when a Lap 138 crash with David Reutimann forced Stewart hard into the wall and taking both drivers out of action. Stewart continues to hold the points lead despite his crash.
Sunday, March 2nd found Las Vegas to be a bit chilly, and this caused another setback to team crew chiefs and drivers as all the cars had been set up for the normally hot conditions found this time of year around Las Vegas.
The green flag dropped on young Kyle Busch, who had won the Pole in his #18 JGR M&M's Toyota and racing was on.
Series leader Stewart suffered his second hard crash in as many days when the right front tire of his #20 Home Depot Camry went down, sending him hard into the wall on lap 109.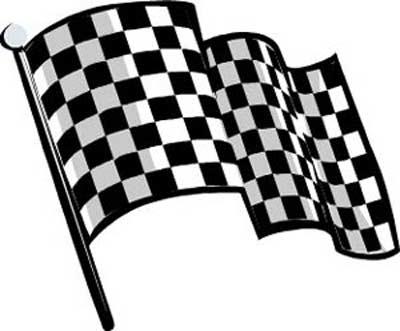 Rousch Fenway cars were again the class of the field as teammates Matt Kenseth and Carl Edwards battled all day long for the win. Hendrick Motorsport teammates Jeff Gordon and Dale Earnhardt, Jr. also got involved in the fray until a a serious crash with four laps to go forced the #24 Dupont Chevrolet of Jeff Gordon so hard into the infield wall that the car disintegrated around Gordon and all over the track, bringing the race to a temporary halt to clean the track of debris.
When racing resumed Edwards and Earnhardt battled to the finish, giving Edwards his second win this year, and second in a row. It also kept Earnhardt from bringing his two-year winless drought to an end.
Next week, the fastest track in the South, Atlanta Motor Speedway, where speeds over 200 miles an hour are not only expected, but they're encouraged. The first race was run there in 1960 and it saw the colorful Fireball Roberts race to victory on the now-storied 1.54 mile oval.
Last year's race was won by Jimmie Johnson in his Lowe's #48 Chevrolet. He looks to repeat this weekend when the green flag drops on the Cobalt Tools 500.
Take care, and remember, "Rubbin's racin'!"
---
Top of Page
Back to NASCAR