Cleveland Indians at Jacobs Field
Heritage Park Opens
The most exciting new feature at Jacob's Field for the 2007 Cleveland Indian's season is Heritage Park. Heritage Park is the new home of the Cleveland Indian's Hall of Fame and other exhibits from the Tribe's rich history.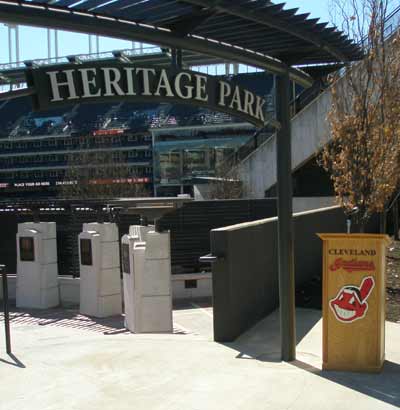 Cleveland Indians Heritage Park Entrance



Located just beyond center field, Heritage Park will be open to fans before, during and after games and for special events. The Cleveland Indians created Heritage Park for 3 primary reasons:
To preserve Cleveland Indians History
To honor excellence in a Cleveland Indians uniform
To connect generations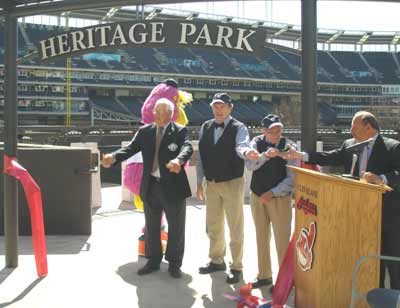 Hall of Famer Bob Feller cuts the ribbon to open Cleveland Indians Heritage Park



Heritage Park consists of the Cleveland Indians Hall of Fame, a two-tiered monument park honoring the greatest names in club history, 38 memorable moments in club history and the Top 100 Cleveland Indians roster as selected during the team's 100th anniversary celebration in 2001.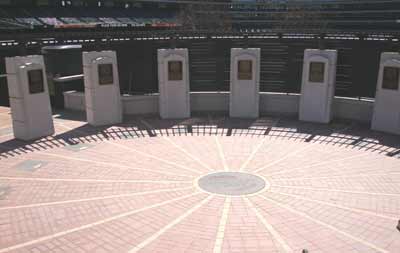 Cleveland Indians Hall of Fame at Heritage Park



The top tier of the rotunda area honors those members of the Cleveland Indians Hall of Fame who are also enshrined in the national baseball Hall of Fame in Cooperstown.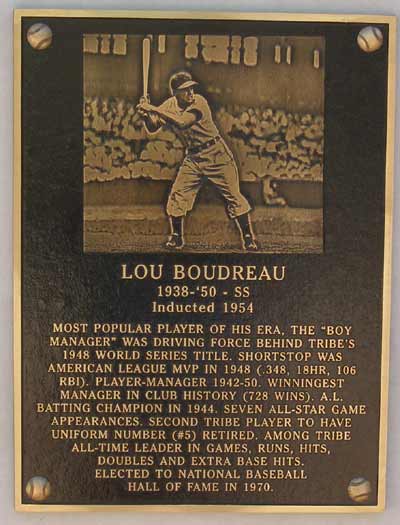 Lou Boudreau Plaque in the Cleveland Indians Hall of Fame at Heritage Park
See more photos from Heritage Park
Kids will have fun having their picture taken at the new Slider Bench near Kidsland near Section 117. This life-sized fiberglass statue is available for fans of all ages to sit with for photos.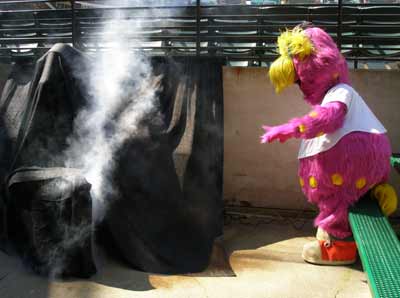 What is Slider uncovering?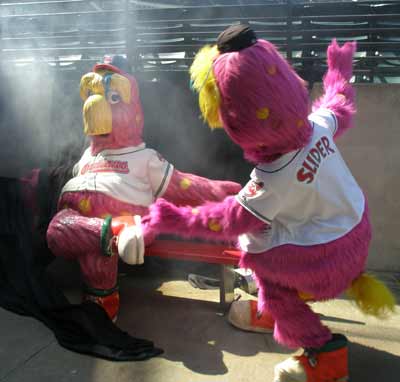 It's a life-size statue of himself!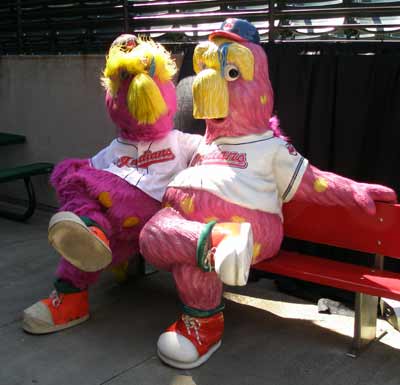 Will the real Slider please stand up?



You can also have your day at the ballpark become part of history at the new Fan Photo booth. Pose in front of the green screen and appear on the cover of Game Face or Batter Up.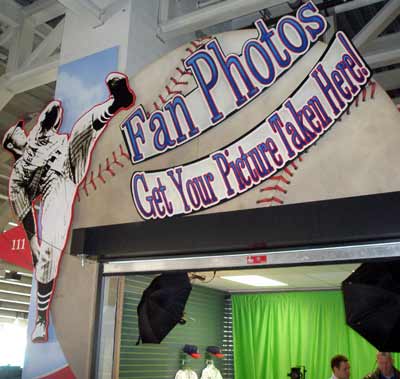 New Cleveland Indians Fan Photos



There are promotions and festivities for almost every game - check the schedule at Indians.com

In 2007 Jacobs Field will become a smoke-free facility - completely.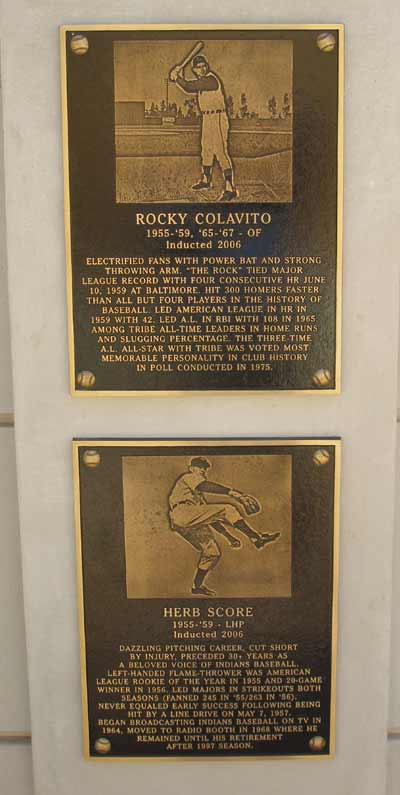 Rocky Colavito and Herb Score in Heritage Park



Opening Day will feature a soldier serving in Iraq singing the National Anthem live via satellite. The Budweiser Clydesdale team of 8 horses will lead Lance Corporal Richard Turner (wounded Marine during Iraq duty) and other Cleveland heroes in the ceremonial first pitch.

See you at the Jake

Play Ball! Go Tribe!
---
Top of Page
More Photos from Heritage Park
Back to Sports
Back to Out & About