The 2010 Fabulous Food Show
The 2010 Fabulous Food Show in Cleveland was again - fabulous!
Tens of thousands of people visited the IX Center Nov 12-14, 2010 to sample new foods and beverages, learn cooking techniques and see their favorite Food Network stars. Busloads of people from Buffalo, Chicago and other cities mixed with happy food adventurers from the Cleveland area.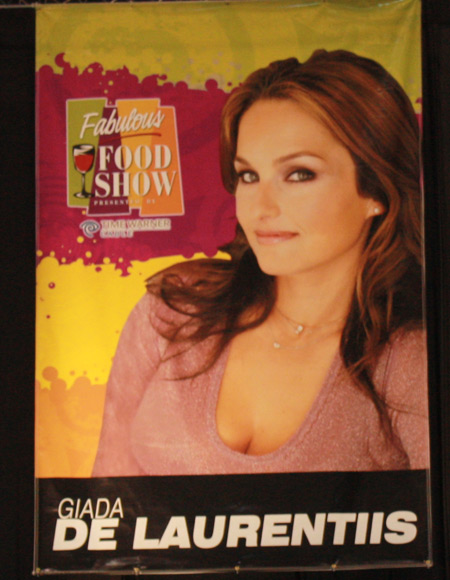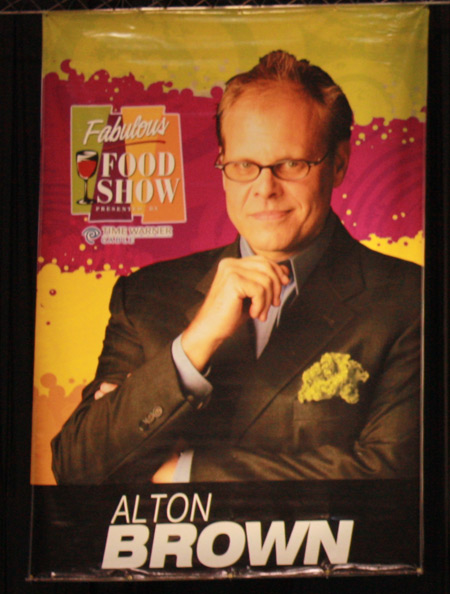 For many, the highlight of the show was the appearance of their favorite celebrity chefs. After their demonstrations, the Chefs appeared in the Autograph Pavilion to sign books and take pictures.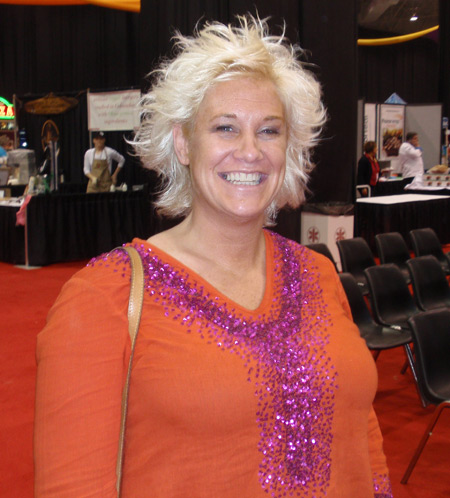 Chef Anne Burrell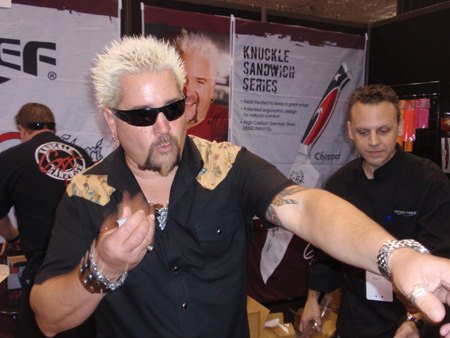 Guy Fieri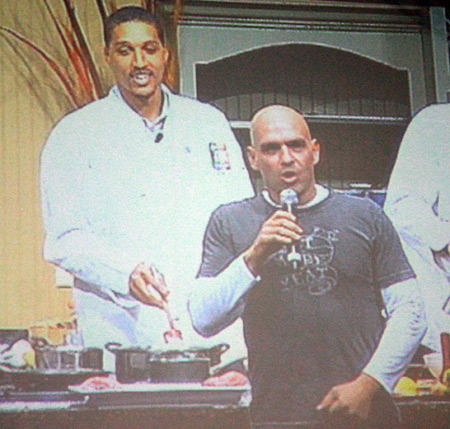 Iron Chef Michael Symon with Cavs forward Jamario Moon



Attendees could learn skills such as How to Make a Gingerbread House.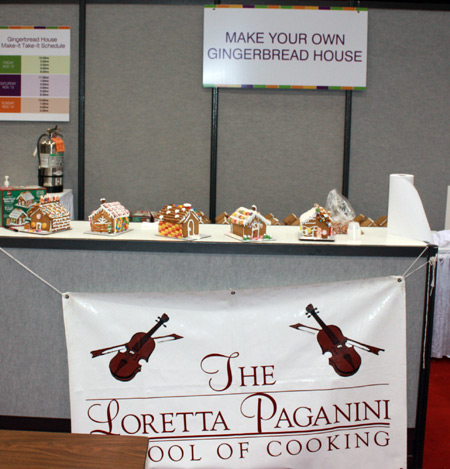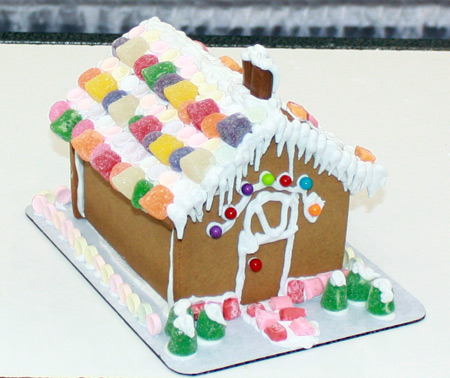 Others learned pumpkin carving.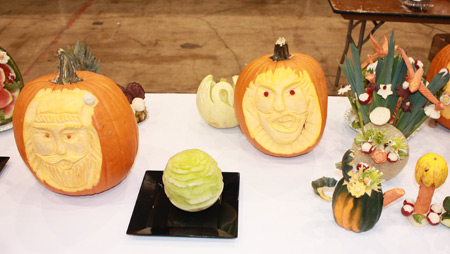 Many attended the cooking demonstrations by celebrity and other chefs to learn new techniques.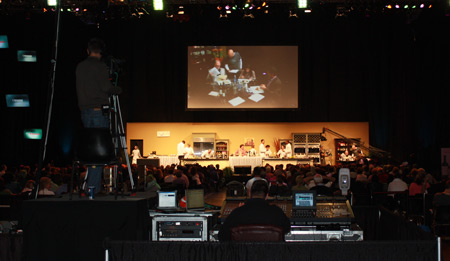 Iron Chef Michael Symon cooking demo



Award winning cake designs (such as these samples) were studied.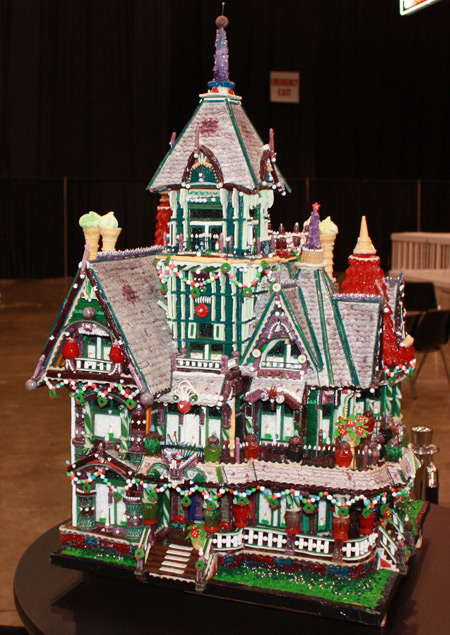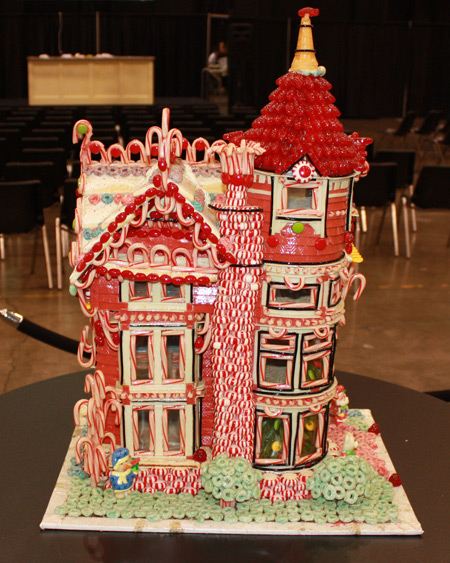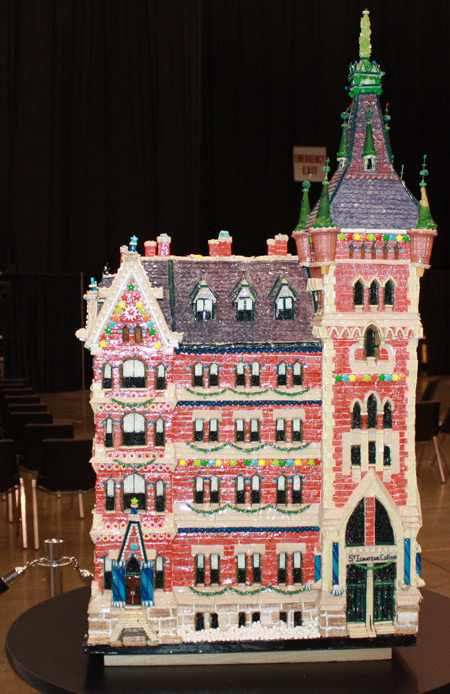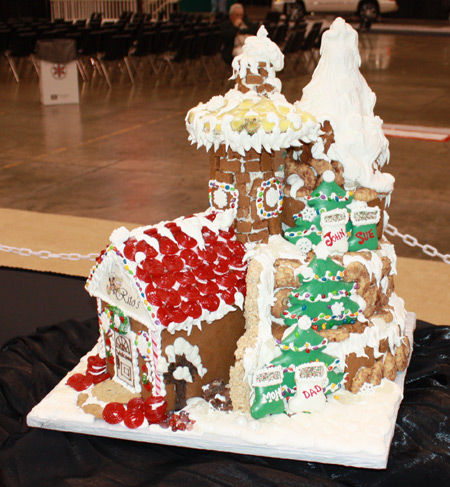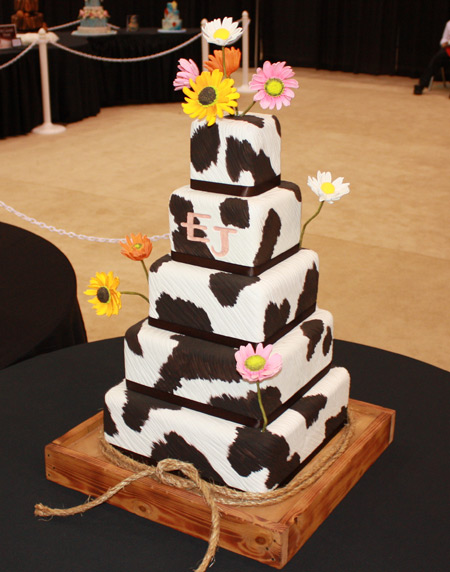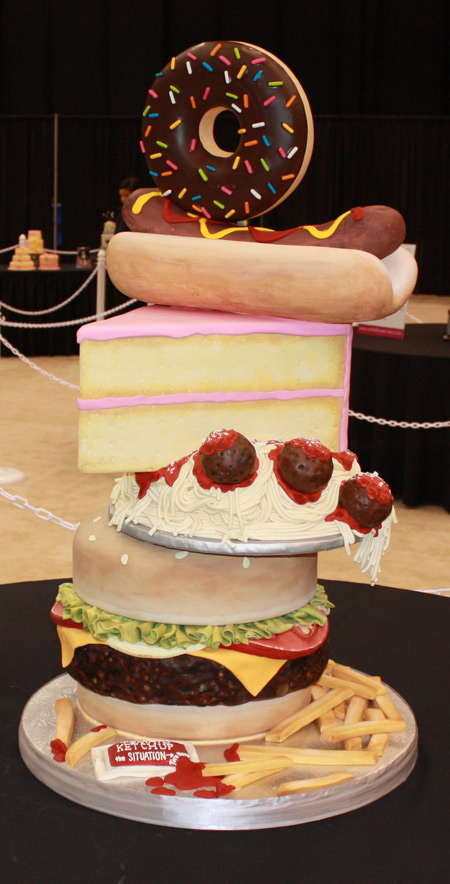 The interesting local, national and international food-related exhibits and vendors were a popular attraction.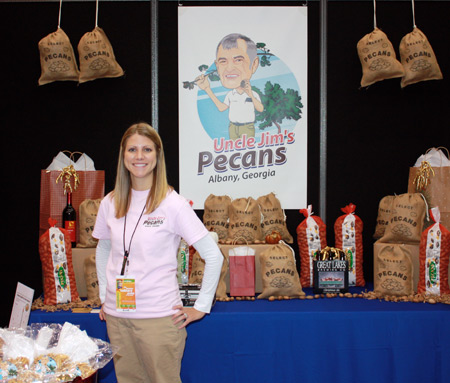 Uncle Jim's Pecans from Atlanta




Cowboy by Choice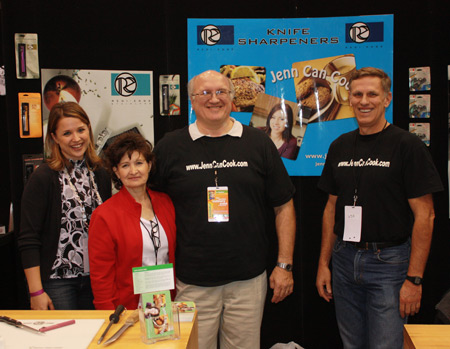 Knife sharpeners from JennCanCook.Com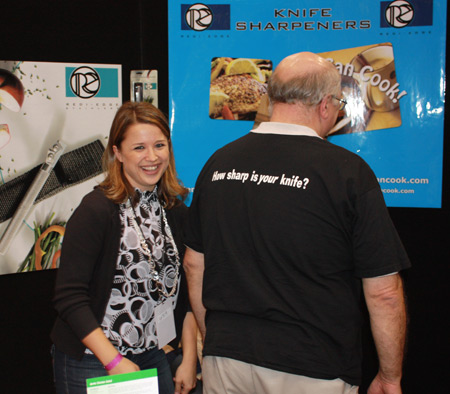 How sharp is your knife?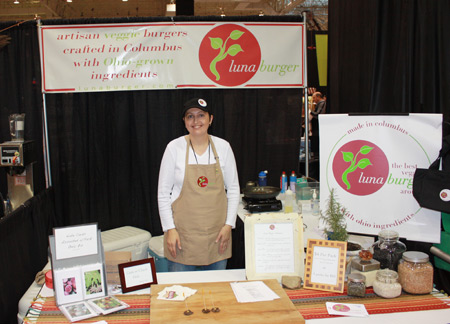 Luna Burger from Columbus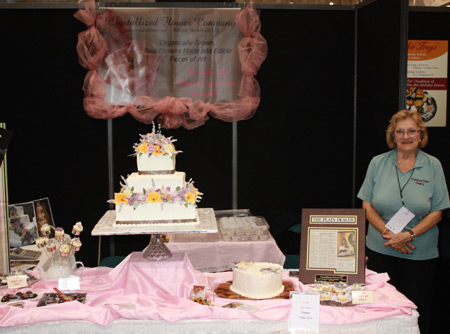 Crystallized Flower from Willoughby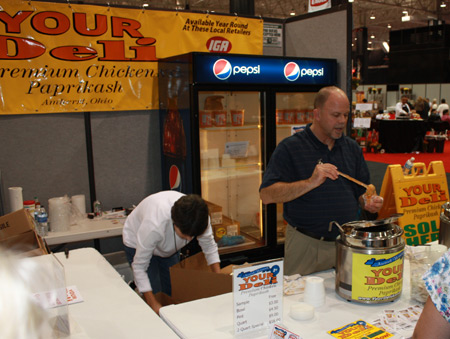 Chicken Paprikash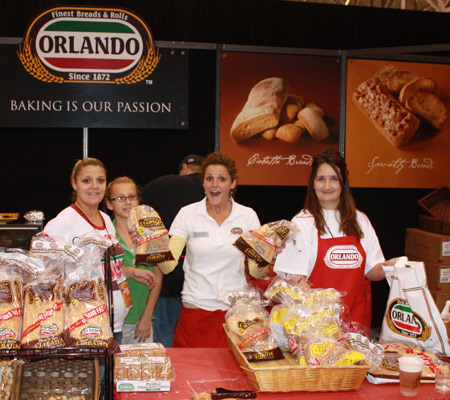 Orlando Baking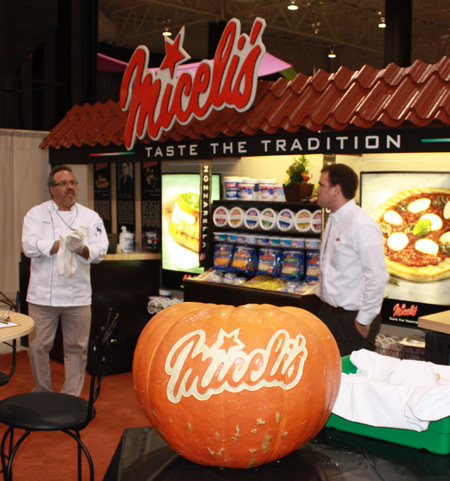 Micelis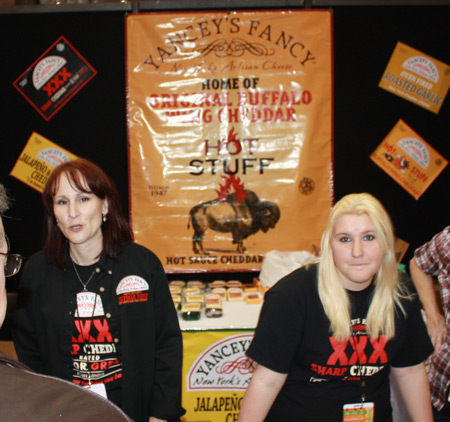 Yancey's Fancy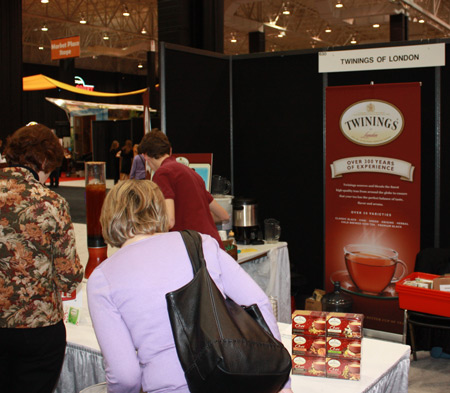 Twinings teas from London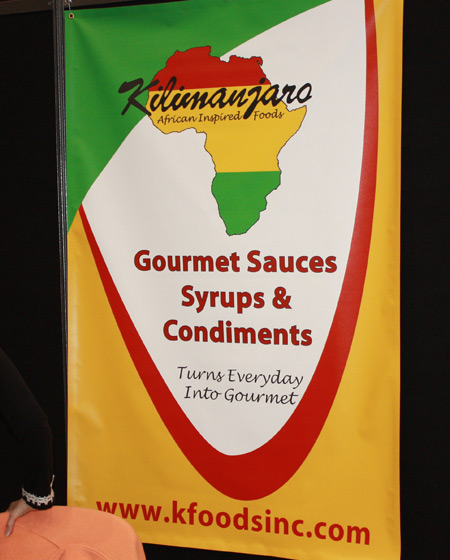 Kilimanjaro African Inspired Foods



This year the show included an organic Food Section and Farmer's Market.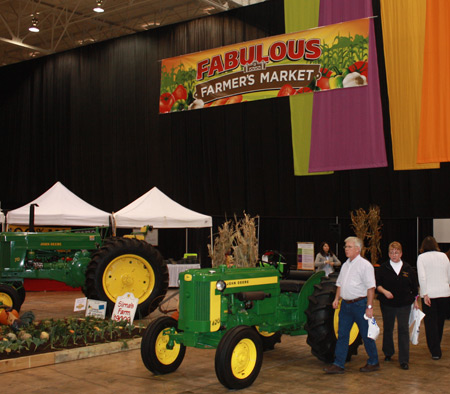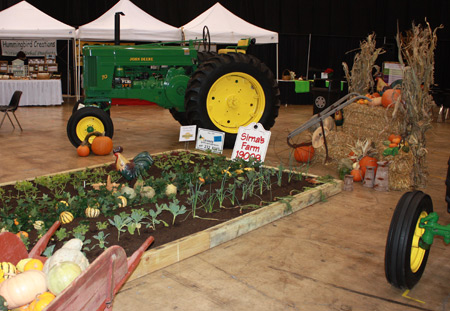 Of course there was people watching.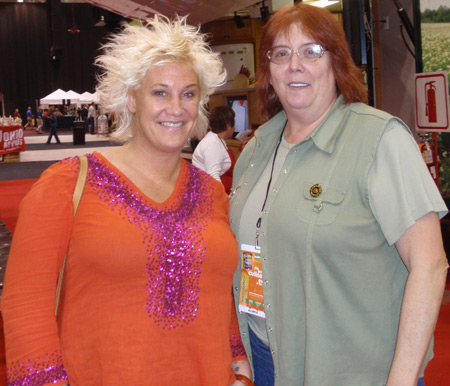 Chef Anne Burrell and Debbie Hanson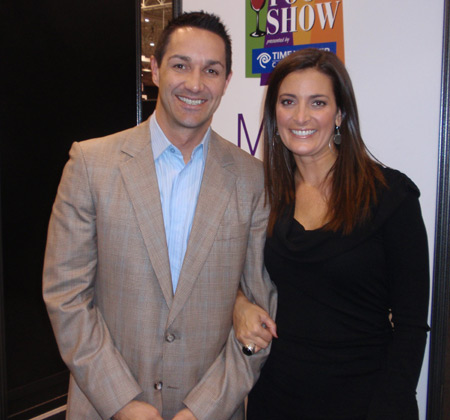 Michael Cardamone and Andrea Vecchio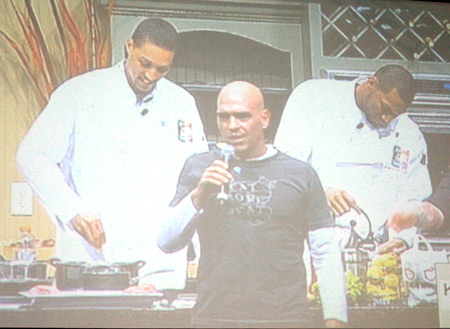 Iron Chef Michael Symon and Cleveland Cavalier Jamario Moon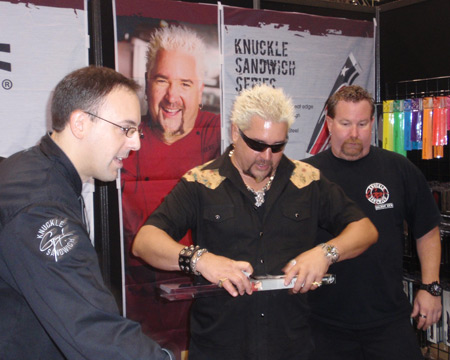 Guy Fieri



One thing that was different about this year's show was the great interest that was paid to the Cleveland Browns game which was shown in several booths. Cheers and moans could be heard throughout the hall and when the overtime game ended badly, the crowd quickly dispersed and went back to their food interest.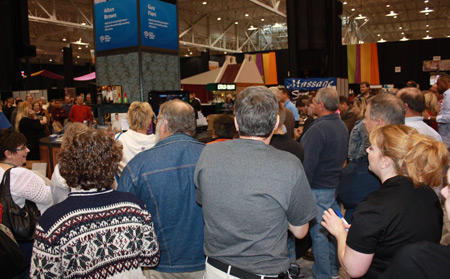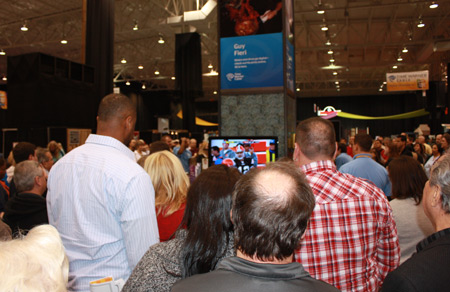 ---
ClevelandWomen.com exhibited at the show and gave away thousands of dollars worth of spices and seasonings from ACH Foods (Durkees, Tone Brothers, French's Dec-A-Cake and others) to attendees.
The 3rd in the Cleveland Cooks cookbook series was introduced at the show. This volume features ethnic recipes from Cleveland. Cleveland is home to over 100 different ethnic groups and many of the best recipes are included in this 250 page volume. Learn more and Order here.
Just in time for the Holidays, we are offering the popular Cleveland Cooks cookbooks at the special Fabulous Food Show price of $10 per book. They make a great gift!
---
Cleveland Cooks Volume 3 - Ethnic Recipes
Cleveland Cooks Volumes 2 and 3 (save on shipping)
---
Top of Page
Back to Out and About